Home'S MAN AND VAN
Hire Our Competent Man and Van Hire To Help With Smaller Moves
A smaller company is a more flexible company, which is always better for the customer. There are many ways in which a large removals company can meet your moving needs. But there are also ways in which it cannot.
For those jobs when you really need a company you can depend on, call London Man and Van on 020 8746 4330 and we will answer your call for help. For one thing, a larger company will surely charge higher prices than we charge for our Man with Van service. That is not to mention the inconveniences of a larger company relying on crews instead of just the number of movers needed to do the job – why pay more for idle hands? With us, you get just the right size moving vehicle with just the right number of helpers for a great low price. Call today for a free quote so you can start making comparisons. You will see for yourself how affordable professional removal help can actually be.
Many people try to complete removals on their own or with friends or family members. While in theory this sounds like a good idea, think first of what you will have to arrange and how much time you will have to spend in order to get the job done. Since most removals don't take place in the space of an hour, especially if you are attempting it yourself, you will have to have a number of friends willing to help out. It is unlikely that everyone will be free at the same time on the same weekend, so you may be stuck with too few sets of hands. If that is the case, the job will be harder and take you that much longer.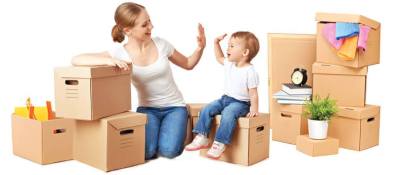 Even if you do have kind friends who are willing to help you out, one may available in the morning one day while the next helping friend won't be able to come by until the evening of the next day. Again, in theory, this isn't too much of a problem if you want your removal to drag on or if you are in no hurry to be out of your flat. But when you are up against a deadline, like the end of a lease, this situation will simply not do. That is when you know it is time to call us to send over a Man and a Van. The removal will be done quickly and efficiently and you and your friends will be freed up to spend time together some other way.

Another factor to consider is that dragging a removal out longer than necessary can be difficult emotionally. We all know that moving is exhausting, but it is also exciting at the same time. The longer you and your family spend in this state of anxiety without being settled neither in the old place nor in the new home, the harder it will be for everyone to cope. Getting a removal over with quickly is at the top of the list of what people require from their removal company. Of course, quality and customer service are tied with speed, but as far your ability to transition to your new home in your new community, speed is of the essence. When you hire a Man and Van service for the job, you will be ready to start exploring your new neighbourhood in no time, instead of worrying about what was left behind or if anything got broken or damaged in the back of your car.
Our vehicles are fully ensured, so you won't need to pay extra. If you are doing the move yourself, you will need to pay extra. Many people don't know this and expect their regular insurance coverage to pay up if something goes wrong. That can be a huge disappointment for someone whose expensive new television gets damaged or if that antique china is cracked. That is certainly not the way to start off in your new home. Dealing with insurance agencies can be a huge hassle in and of itself. With our company, you won't have to worry about any of that. Nor will you have to worry about the movers not showing up on time and not being professional in their conduct. Whether your job requires one mover, two movers or even five movers, we will always be on time. Our professional movers are trained in the best ways to pack your items, the best ways to load the boxes and they have the driving skills to ensure a safe arrival at your destination.
Often, people don't consider a Man with Van service for their home or office removal because they think their removal is too large. We handle large and small removals because our customers have varying needs. We aim to meet them all, whether it means a larger crew and more vehicles or multiple trips if the removal is local. Whatever is required, we will work out which option is best for you, according to your preferences and your budget. Our promise to our customers is that we won't try to sell you a service you don't need.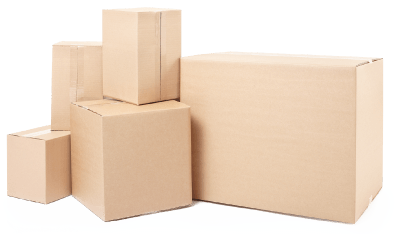 We won't try to convince you that you need more professional movers than you actually do, and we won't try to sell you packing materials beyond what is necessary for your removal. When it comes to moving from one house to another, one flat to the next, one office to another office, LondonManAndVan.com is who to call for all your removals needs. And don't worry if all you need is one item moved, as part of a removal or as a delivery from a store or a delivery from your home to someone else's. No job is too small for us. If you have a large, heavy item, of course we can help you there too. Just call us on 020 8746 4330 to reserve your Man and Van.