Office Removals'S MAN AND VAN
Hiring London Man and Van for your Office Removal is an Investment in Your Company's Future
It may seem like an unnecessary expense for you to hire an Office Removals company to help you move your business to a new location. It can be especially difficult for a fledgling business to have enough cash lying around to hire the professionals. We will change your opinion about the value of hiring a professional Office Removals company. Opinions are not changed easily, so claiming that we can change yours may be a big statement. But when you measure the quality of service you will get against the money you will spend, you will see that hiring us to help your business grow is an investment in your future.
You may be wondering how hiring movers is an investment in your company's future. Well, there are many reasons that having a professional company do the job for you is a good idea. Let's start by thinking in terms of your businesses assets. When you started your business, you put capital and resources into your company's assets – things like office furniture, office equipment, even the telecommunications systems. Anywhere that you have placed funds has been an investment in your company. That's because all of those things have been deemed necessary for your business to thrive. You did not by an all-in-one printer/fax machine/scanner just because you thought it was neat. You probably invested in this piece of machinery for your office because it would help you and your employees better serve your customers' needs.
That's just one example of an investment. Depending on the type of business you have, you may have invested in many different ways over the years that you have been in operation. The look of the furniture in the reception area, for example, is another way you have invested in your business. When a customer comes into your office, it is important that the place doesn't look shabby or messy. You will certainly want to keep that furniture in the good condition that it is in so it can continue to serve its purpose in your new place.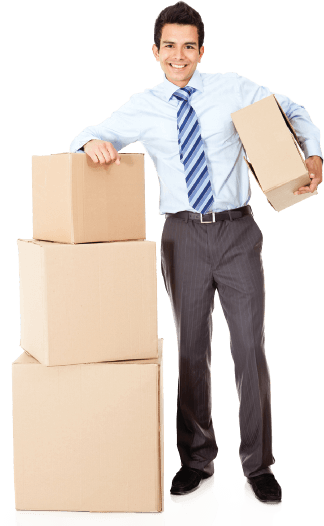 You have also invested, most likely, in a network or server system that helps you do everything from looking up competitors online so you can stay on the top of your industry, to keeping a database of your customers, so that you can send them seasonal advertisements and so forth. That equipment is an important investment that you will need to rely on in the future as much as you rely on it today. You may even need to rely on it more than you do now, since the goal of your removal is likely to increase your customer base and grow your business. You don't want to leave all that equipment in the hands of people who don't know how to properly dismantle, pack and transport it, now do you?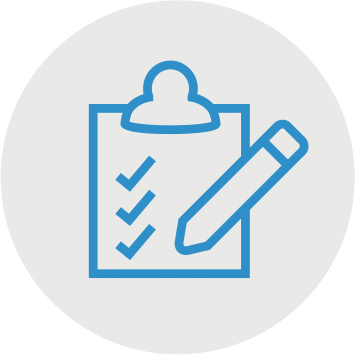 Investments in your business range from everything from the carpeting to the artwork on the walls and the furniture in the employee lounge. Speaking of employees, they too are an investment in your company. You have invested in them by providing training and ensuring that they are happy in their work so that they can do a good job for you. It is unlikely, however, that you have trained them in techniques for packing boxes and wrapping and moving office furniture. Our employees, however, are fully trained in all aspects of Office Removals.
Our movers will know just what to do with the desks and chairs, just like they will know just what to do with all of the telephones and computer monitors and other electronic equipment. Floor lamps, artwork that decorates your office and even the blinds might be coming with you to your new place. All of those things represent investments that you have made in your company's future. They represent money spent with the goal of improving workplace productivity or employee attitude. They represent the time you spent in choosing the perfect furniture or the right telecom system to handle your daily needs.

That's why it's important when you are getting ready to take on a removal of your office that you consider it a further investment in your business' future. By moving to a different location, you may be able to tap into new markets. You might be more likely to get clients walk in off the street, depending on where you are moving to.
And it is probable that you are moving your business so that you and your employees have more room and so that your company has room to grow. If your company is growing, you will need more people to work there, so space will be of the essence.
So if moving in another office is an investment in your company' future, you wouldn't make a risky one, would you? You would want to invest the smart way – by hiring a removals company with years of experience, professional movers and your bottom line in mind. That's who we are – professional movers with years of experience who are always looking out for your bottom line. After all, investments are made with thought and care. This investment will be worth your time and energy. How? Well, we can reduce the amount of planning, organizing, packing and heavy lifting that you have to do. You employees will no have to spend their time packing documents and wrapping furniture. Instead, they can continue to do their jobs that are the cause of your company's success so far.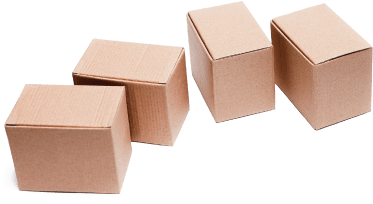 So it's worth hiring London Man and Van when moving in another office, whether you are moving to the bigger space next door or one floor up, or moving all the way across town or across the country. It's not worth trying to do all the work yourself – that is a surefire way to end up exhausted and it could lead to important business functions being neglected. Hiring our company for your Office Removal is an investment in your business's future.