Packing & Boxes'S MAN AND VAN
Packing Doesn't Have to be Painful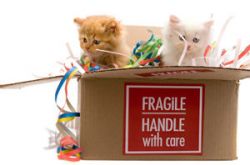 Many people consider packing to be the worst part of any removal. Scheduling a moving company to come to your home is easy – you can even do it online. Or call London Man and Van on 020 8746 4330 for personalized assistance. The other aspects of moving include finding a storage unit if necessary and getting rid of your extra things. But packing remains the most stressful of the tasks, since it is hard to know just how long it will take and it can get quite tedious if you are juggling a busy work and family schedule in the meantime. As long as you don't leave the packing for the last minute, you should be able to get everything done on time and be ready when the moving van pulls up. But if you are really worried that you won't have the time to do it yourself, there's help! We can do your packing for you, and you will know that it was professionally done so all your belongings will arrive at your new home safe and sound.

There are a few ways to ensure that your packing job isn't as painful as you think it will be. Preparing ahead is the number one way to reduce the stress involved with packing. When you plan ahead, you can get a proper sense of which jobs you will be able to tackle yourself and which ones are better left to the professionals. Here's a suggestion for reducing your packing stress – call us for help! We can come to your place to complete an assessment of your belongings. We won't do any invasive poking around; we simply determine the size of your removal by evaluating the furniture and how many items you have that will need to go into Cardboard Boxes. This assessment can be done in a matter of minutes because our trained professionals can look at a cupboard and know right away how many boxes it will take to safely pack the contents. The linen closet? We know in the blink of an eye what size boxes you will need and how many. The loft? This is often the toughest part of the house for people to evaluate themselves, as when things are tightly packed into a small space, it can be a bit deceiving.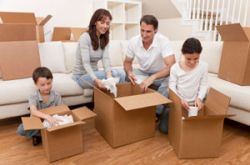 A removal assessment removes the stress from your packing preparation by giving you the information you need to make better decisions about the moving van, the moving crew and your packing supplies. You can save yourself some money, too, since you won't hire a larger crew than necessary and you won't buy more boxes than necessary. Once the assessment is complete, you will know exactly what supplies you will need and can order them direct from our company. What could be easier? No running to the shops, no worrying that you will run out of something you need and no waiting around for late deliveries. Plus, we offer the best prices on packing supplies and moving boxes that you'll find.

Once you have had an assessment, you are ready to purchase your moving supplies and start packing, right? Well, just a moment. You can even hire us to do that task for you as well. Packing is a pretty repetitive job and if you are putting things away that you have not looked at in a while – favourite photo albums, old books – it is very easy to get sidetracked and nostalgic. Plus, the extra sets of hands will speed the process up tenfold, so you will be done in no time. Most people put packing off until the very last minute. They may pack up a few boxes here and there, but the bulk of the work always seems to take place late into the night before the moving van is scheduled to arrive. By hiring us for all your packing needs, you will know for sure that the job has been done properly. That means that books are in smaller boxes, lighter items in larger ones and heavy pieces always go on the bottom, never the top. It also means that each plate and cup will be wrapped and placed with precision into the appropriate box. You could do all that yourself, but why spend your free time packing when you don't have to.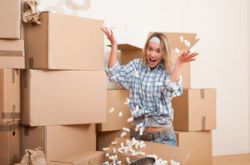 One last tip – before you even have an assessment done or start comparing prices for packing supplies on the Internet, go through each room in your home and set aside a pile of things that you no longer want or need. You'll be surprised at how much you can reduce your removals bill by if you reduce the number of items you are moving. There are a few helpful rules to this process, the most well known of which is: if you haven't worn it in over a year, get rid of it. That goes for clothes as well as other items, such as kids' toys, books, appliances that you rarely use, even extra kitchen utensils, linens and towels. Of course, it is always nice to keep a few keepsakes like the children's favourite books and toys or your dog-eared copies of the classics. But you will probably find that many of the things in your home are without too much sentimental value and will just clutter up the new place. This is also a way to start fresh and it will reduce the unpacking job that you have at the other end.

So once you have determined exactly what is going and what is not, it is time to call in the team from London Man and Van for an assessment or our superb packing service. 020 8746 4330 is the number to remember, and you can call any time, during the week or on the weekends and expect to speak to a real person. With a little planning and a little help from us, packing doesn't have to be a pain.