Removals UK'S MAN AND VAN
The Responsible Removals Company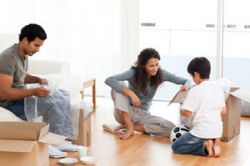 At London Man and Van we believe that a moving company has responsibilities towards its clients. Those responsibilities include everything from careful handling of the client's possessions to always treating the client with respect and answering questions in a timely and friendly manner. Not every Removals UK company works like that. Many companies show up late, charge a fortune and try to do the job as quickly as possible, which may mean that they are not doing the best quality job possible. With our years of experience in the UK moving business, it is easy to see why our customers trust us over and over again with their relocation needs.

We take our responsibilities toward your property quite seriously. We look at a UK relocation this way: you are entrusting us with all your worldly possessions. You are laying your belongings in our hands and hoping that everything arrives in the proper condition at the appropriate time. That's a big responsibility and any moving company that doesn't treat it as such is probably not the company for you. Whether you have furnished your flat or home with hand-me-downs and from the charity shop or if you purchased everything from high-end designers, we treat every customer and his or her possessions with the same level of respect. And we offer the moving services to back-up our claim that we are the responsible Removals UK company.

We can start your relocation with an affordable assessment of your place. Not only will you know exactly which packing materials and Cardboard Boxes you will need to purchase, but you will also know what size moving vehicle will be necessary and how many people it will take to help you move. This is important information that our customers really appreciate. You may try to estimate yourself how many boxes to buy or what size Storage space to rent, but it takes quite an experienced eye to actually get it right. Trust our movers, who have done thousands of these types of assessments, and always get it on the nose. This, too, is a bit responsibility since we are advising our customers how to budget for their move and how to prepare. So we take every step of the assessment seriously so that every step of your moving can go smoothly.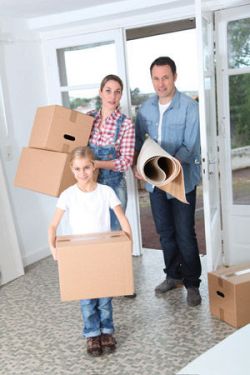 Once you have had an assessment, you can purchase your packing materials and Moving Boxes directly from our company and have them delivered to your front door. We consider this moving service one of the most convenient. Our responsibility comes into play because we provide the materials quickly and at great prices, so you don't have to search all over the Internet and all over town for your packing needs. You can do a price comparison, for sure, but you will be pleasantly surprised by our competitive prices.

Once the boxes have been delivered to your door, you can schedule our movers to come and do the packing for you as well. This is one of the biggest tasks that our customers trust us with, and we are happy to fulfill the obligation. Packing can be a lot more difficult that one might think at first. There's sorting and cleaning, wrapping, packing, labeling and sometimes there's re-packing if things don't fit the way they are supposed to. That can be a lot of work for just one person – or even for a few people, depending on the size of your home. Call in our movers and this task will be done in no time and with great results. All of your items will be properly wrapped and packed, and the boxes properly labeled, so that the job of unpacking will be a breeze. Loading the moving vehicle also takes some planning and experience in order to be done correctly. If large pieces of furniture are taken apart and individually wrapped, this may free up a significant amount of space in the moving van or lorry. Your boxes should fit snugly with the furniture so that nothing moves or rattles about during the transport of your things. Our movers will never hurry through this part of a relocation because they know how important it is to have everything properly loaded – for their safety and the safety of your possessions.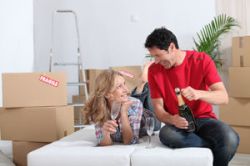 That doesn't mean that they do it slowly, however. Our movers are quick and professional in everything that they do – that's all part of our responsibility to our customers to provide great moving services. Why not call us today on 020 8746 4330 for a free quote to see how much you can save compared to the competition? Transport is another aspect of successful Removals UK that we take very seriously. Our responsible and careful movers will not pull away from your front door to head to your new place unless everything is properly in place and ready to go. Unloading is just as important as loading, since this is when there is a tendency to let things slip. But not with us, of course. We pay extra attention to the unloading because at the end of a long day or a long week of your relocation, you don't want to be left in the lurch when it comes to unloading.

For the ultimate in responsible UK moving, you can have us do your unpacking for you as well. As carefully as we packed up all those Cardboard Boxes, we can unpack them as well, making sure that nothing gets broken or damaged from the start of your relocation to the finish. And most responsible of all, LondonManAndVan.com will cart away all your unwanted packing materials, saving you a trip to the dump or the recycling center. Everything will be reused that can be and you can close the door on a successful move knowing that everything was handled as responsibly as possible. So the next time you have any needs regarding moving, be they for storage or packing or what have you, think of our company, the responsible Removals UK company.