Moving Company'S MAN AND VAN
Don't be Disappointed with Your Moving Company, Hire London Man and Van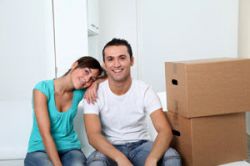 How would you rate your last removal experience? If you would give your previous Moving Company a score of less than a perfect 10, then it's time you let us be your new one. Many people are unhappy with their removals, as evidenced by all the forums online and websites offering advice for how to choose a good one. People might be unhappy because the bill was more than expected when a lot of hidden fees were added on. They might not be pleased with the level of safety or the standard of the vehicle that shows up on moving day. The demeanor of the movers and the quality of the customer service that such a company offers can also do a lot in terms of pleasing or displeasing a customer, as does speed. Most people say that the number one reason they are unhappy with their removal experience is that it took too long or there was a significant delay in getting the removal started.

Since we know what most people DON'T want – tardiness, rude employees, unsafe practices, high prices – we find it pretty easy to be the company that offers people what they DO want. We strive to provide the right Removal Services and the competent customer service that will keep clients happy. Throw in great low prices and you've got the best removal value around. If you are moving your home or office in London, anywhere in the UK or even to someplace else within the EU, we should be who you call first so you don't get stuck with another disappointing company.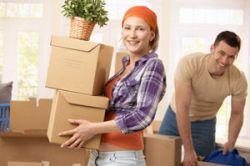 It can be disappointing when a Moving Company doesn't show up on time for your removal. You have gone to all the trouble to arrange parking on your street, you many have some friends coming over to help, you might have had to find someone to mind the kids. The last thing you need is to sit around and wait for the van or lorry to show up. Unfortunately, this happens all too often with other Moving Companies. There are a number of reasons for this. It is possible that the movers do not know the area very well and get lost on the way over to your place. It is also possible that they have tightly scheduled the day with another removal and were delayed there first. It could be just plain disregard for customer service. Whatever the reason, a delay at the beginning of a removal could lead more significant delays later on, especially if you are on a deadline or if you have a large removal. With our company, you won't even have to worry about the possibility of your removal not getting under way on time. We know how important this is to our customers and make every effort possible to get to your home or office ahead of the scheduled start time.

It can also be disappointing when a Moving Company adds hidden fees, charges or extras to the final bill, beyond what you agreed upon when you received your quote. It is always important to read the fine print because many companies will charge you without you even knowing it. When you see a great rate advertised, call to get a free quote and give your scenario to find out what the total price will really be. Don't forget that most Removal Services have their own prices in addition to just the cost of transporting your items. So if the movers offer to help you pack, don't think they are doing it just to be nice. Be sure you know what you are paying for when you hire your Moving Company. This is another way we keep our customers happy, by providing clear-cut costs and billing policies so there are never any nasty surprises after the removal is all over. You can work with a moving advisor to ensure that you know the cost of each service you are getting, and we will never sneak in unwanted services or fees. This attention to detail has earned us many pleased customers. Why not become one today?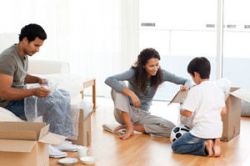 Aside from not having any hidden charges and extras, our company offers some of the best prices around. You may think that the more expensive companies are offering a higher quality of service, but in fact, they are often the companies that leave customers disappointed. A great deal on price doesn't mean you have to compromise on the quality of your removal and London Man and Van is a perfect example of that. We keep our prices low by working direct with suppliers of packing materials and passing the savings on to you. We also combine removals when possible, saving space in the removal van. Not only does this save you money, but think of how much better it is for the environment when one trip is made across town instead of two. You can feel good about hiring us for your removal for all these reasons and more.

What more is there to feel good about? How about a comprehensive list of all the Removal Services you could need during your removal? Packing and unpacking, storage, packing supplies – you name it, our company has got it as one of our services. But that doesn't mean you have to go in for a seriously expensive removal. Pick and choose just what you need to save time and money. So with all the disappointing Moving Companies out there, you have to be careful when choosing which company to hire for your removal. Our customer testimonials speak to their satisfaction with our services, so it's no surprise that they use us again and again. If you are fed up with being disappointed by customer service representatives who can't answer your questions and overpriced Moving Companies that don't deliver great service, call us today on 020 8746 4330 and you won't have to be disappointed any longer.