All the Support You Need for your Removals in West London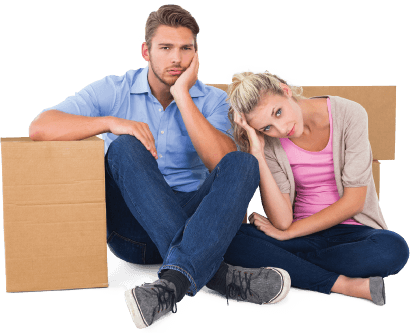 Moving is tough. That is something we all have to come to grips when we relocate from one address to another. Whether we are moving from our home or office, we have to manage many chores in order for things to be simple. From planning to transportation, and everything in between, we have our work cut out for us. Managing a home or office removal shouldn't be something you do alone. The more help you have, the easier things will be. There will be less work, the process will move quickly, and you and your belongings will be safer. This is something we at London Man and Van can provide as we will assist you with your move. We are a leading removals firm operating in West London who can help in whatever way you need. We can send our elite moving force to your address to assist with each step of your removal. Our top man and van teams can help with your packing, heavy lifting, furniture removals, transportation and much more. To discover all we can do for you when you call 020 8746 4330 today.
What's in West London?

It's important to be informed about the place you are moving to, so you should know that the population of West London exceeds one and a half million. Furthermore, it comprises of parts of Ealing, Hammersmith & Fulham, Harrow, Hounslow, Brent, Hillingdon, and Kensington & Chelsea, within the W1 to W14 postcode areas. There are many parks in the region, with notable examples being Gladstone Park and Roundwood Park. Heathrow Airport is in the area too, so international travel is made simple. Various major football clubs are based in West London, including Chelsea FC, Fulham FC and Queen's Park Rangers FC. Rugby League, tennis, boxing and rowing are all sports West London is well represented in.
Wembley Stadium attracts major sports and entertainment acts from all over the world, whether it's football, athletics, music, wrestling or something else. The Hammersmith Apollo is another significant venue here and it attracts many music and comedy performers. Riverside Studios, Bush Theatre and Lyric Theatre are key theatres in the area, showcasing many dramatic events. Well known people from West London include former Prime Minister Winston Churchill, poet Lord Byron, actors David Suchet and Roger Moore, musicians Elton John and Charlie Watts, entertainer Ronnie Barker and astronomer Patrick Moore.
What We Do for You
To give you the best moving experience, we will send the best staff. All of our movers are trained and experienced so they are capable of carrying out the removal fully and properly. They have the knowledge on how to safely pack goods and shift them without damage to the building or items. They can load and unload a vehicle with ease, taking all steps to keep your goods secure. They will swiftly drive your goods to your new address so that the move is complete in no time. We use the best removal vans available, which have passed all checks and tests. We have different types at our disposal, so no matter how much you are moving, we can handle it all. Book our service today on 020 8746 4330 and let us help you!
To guarantee you get the best prices, we provide free quotes. These estimates will reflect what you want and you can pass on any offer you dislike. Furthermore, you pay for only what you need. You can select the deal you want so you are receiving the perfect moving support and for a price you can afford. For more info about London Man and Van and what we can do for you call 020 8746 4330 today! Let us show you how we can help with your removal in West London.