Removal Services'S MAN AND VAN
Removal Services from London Man and Van can Make Your Removal Hands-Off
What do you consider great service? Is it a friendly voice on the other end of the line when you call the Customer Service number? Is it professionally dressed movers showing up on time at your doorstep? Is it a company that is flexible and willing to work around your schedule and with your specific needs? Great service is many things, but when you combine our great service with all of the Removal Services we offer, such as Packing, Transporting, Delivery and Furniture Disassembly, you will be glad you chose our company for your home or office removal.
Some removal companies only offer to transport your items once they are all packed up and ready to go. They will unload them and then turn and leave while you are left to do most of the work, such as unpacking, reassembling furniture, discarding packing materials and so on and so forth. But our company aims to provide any moving services you might need and at an affordable price, too. You see, our goal as a company is to have satisfied customers. And while some people may have plenty of time on their hands to do the assessing, the ordering of packing materials, the packing and the unpacking, most of our clients find that it isn't necessary to do it all alone. For one thing, you can have your removal over and done with in half the time when you have us provide Removal Services for you. And no one wants a removal to drag on and on; you most likely wish you could simply snap your fingers and be transported – fully unpacked – into your new home without any of the hassle of a removal.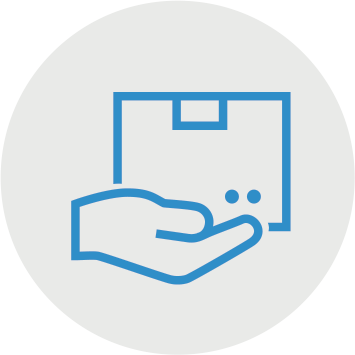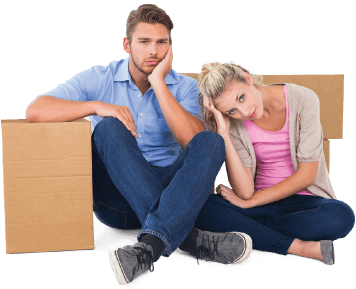 With us, that fantasy can be yours. We will come to your home to complete an Assessment of your furniture and other items that will need to be transported and we will leave no stone unturned. It could be really frustrating to go through the process of assessing your home in order to purchase packing materials only to find that something major was forgotten. With years of experience behind our backs, we have learned to best and quickest ways to estimate your Removal needs. This is one of our most popular moving services, since it can significantly reduce the anxiety of purchasing packing materials. Many people will get to the store thinking, "How much is enough"? or "What if I buy too much"? With a professional assessment by London Man and Van, this won't even be an issue.
Another of our services that sets us apart from the competition is our willingness to help you move when you need us to. That means that if you are busy with work and can only be home for a Packing Service once the work day has ended, we will be ready to go when other companies are heading home for the day. Our hours are determined entirely by your schedule, which is just another part of our great moving services. You will also be able to contact someone by phone just about whenever you need to. If there is a change to your plans or you need to reschedule something, simply call us on 020 8746 4330. We find that by actually answering our phone, our customers get much better service and are happy with the communication we offer. Other Removal Companies might not be so willing to pick up when you call, which can lead to all sorts of problems.

If you are looking for a hands-off removal, think of us. Packing is certainly a hands-on activity, but they don't have to be your hands doing all that packing. Our crew of professionals can quickly and securely pack up anything in your home, from dishes and glassware to clothing, books and electronics. You won't have to spend hours agonizing over the best way to pack up the fragile items and the antique china; we have plenty of experience handling these valuable things so they won't get broken, chipped or dirty while in transit. You can put your hands to good use elsewhere, like preparing your necessities bag or box for your last few days in your old home, or preparing your new home for your family's arrival.
When you hire us for a home or office removal, you get all the Removal Services, from A to Z. We won't tell you that we can help you with the assessment but that you are on your own in terms of purchasing Packing Materials. You can order direct from us at a great discount, and have them delivered to your door. Have us pack your things and take them to Storage if you are not ready to move into your new place, or have them sent directly to your new home and we can even start unpacking them for you while you decide how to arrange everything. Your removal will be complete in no time when you have the friendly help of movers from our company.
When all is said and done, we will haul away any leftover Packing Materials and take them away to be recycled or reused. This Removal Service, though not one that everyone thinks of, can really help you settle into your new home as fast as possible. If you have unpacked all your items but the Cardboard Boxes are still lining the corridor and there is Bubble Wrap everywhere you look, you won't feel fully moved in. Have us remove all the mess for you and you can get back to choosing out fabric patterns or designing your new garden. Our company has moving services for every budget and every type of removal. You may not have many things that need to be packed, but will need to rely on us for disassembling and assembling your furniture after we transport it. You may not need too much in the way of Packing Materials, but Storage will serve you well. Whatever service you need regarding removal, call us on 020 8746 4330 for a great deal.