Alperton'S MAN AND VAN
Quality Man and Van Packages in Alperton, HA0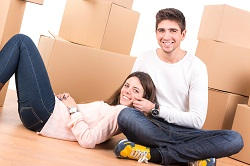 If you're a resident of Alperton, HA0 and need a decent man and van service, then London Man and Van could be exactly what you're looking for! We've been supplying man with van packages in the local area for years, and since our establishment we've been growing more and more popular, thanks to our professional standard of work and our consistent ability to give our customers the best value. If you want a service that will be well within your budget, and still manage to give you a great removal package, get your free estimate on 020 8746 4330.
Get your ideal removal van in Alperton, HA0
Moving is almost never an enjoyable task for the head of a household, with all the different responsibilities resting on them. If you've got a move on the horizon and you want a removal van package you can trust, hire us. Whatever you need a man and van for, we'll have a vehicle best suited for your situation, which will arrive punctually and be able to accommodate for every part of your move in Alperton, HA0. To get your van, and find out how convenient, efficient and professional we are, contact us now on 020 8746 4330.
Convenient man with a van services across Alperton, HA0
Whenever you're looking for help with your move, you may be a little wary about choosing a company who only offer large, full-scale services, and won't be able to accommodate for any other options. If your job in Alperton, HA0 requires nothing more than a man and a van, then we'll have packages just for you. We offer a range of man and van services, carried out by staff who are trained just as thoroughly as the rest of our staff. To sort your service out, book with us now by calling 020 8746 4330.
Professional-grade removals in Alperton, HA0
To make sure every last part of your relocation in Alperton, HA0 goes well, you'll obviously want a good removals team in place, but you might be a little lost as to who you should ultimately choose. If you want to know your move is in the hands of truly professional and thoroughly experienced movers, then come to London Man and Van. We make sure that all of our staff are not only well trained, but have access to all the latest tools and resources necessary to take the hassle out of moving. Call our offices today to find out more!
Exploring Alperton, HA0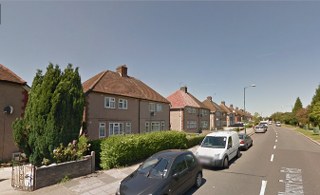 Alperton, HA0 is an area located in the London borough of Brent. While it has relatively few points of historical interest compared to other areas of London, several notable people have lived there over the years. John Roycroft, a famous chess endgame study composer, was born in Alperton, and Keith Moon, drummer for the iconic UK rock band The Who, lived there as a boy. One area of Alperton was used several times for scenes in Britain's most famous soap, Eastenders. The area can be reached through Alperton tube station and Hanger Lane.
Packing handled by professionals in Alperton, HA0
A lot of people who we've served in the past, even those who have moved several times before, have had no idea how important packing and boxes can be in a relocation. Though you too may have had no idea, choosing the right materials and techniques can do a lot to protect your items while they're being transported, and avoid any upsets once you've gotten to your destination. For a little more peace of mind over the course of your move in Alperton, HA0, ask us about our packing services. These will make sure everything turns up at your new place completely unscathed, and make sure your move goes easily!