Balham'S MAN AND VAN
Let Our Expert Man and Van Service In Balham Make Moving Smaller Loads Easier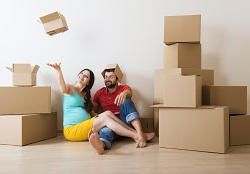 Are you in need of a smaller removal service to move a small shipment of goods, or a large bulky piece of furniture? Our man and van rental is the perfect solution when you want smaller objects shifting from one location to another. You will be impressed with our trustworthy and affordable service. All of the services are done with efficiency and at a time to suit you. With our reliable and reputable company you have the support of a driver who will also help safely load and secure your load for the trip. We are the best man and van hire throughout the SW12 area. So when it comes to dealing with minor loads whether they are commercial or domestic things call us on 020 8746 4330. Covering all of the Balham area you can have confidence in us to help in all predicaments.
• Efficient services with skilled drivers
• Contact us for business 24/7
• Modern, spacious and equipped vans
• All of our vans have the latest GPS systems
Regardless of what you want moving in and around the SW11 area, we have the man and van service to manage it. Our costs are competitive and will appeal to both domestic and business requirements.
Hire Our Experienced Removals Experts In Balham To Assist With Your Next Move
Moving is a stressful event and can be hectic with so much to arrange. For the best removals in and around Balham make sure you contact us. Nothing is too much for us. We can handle all sorts of loads with care and caution all over the SW12 and SW11 areas. We are a long established company with years of experience in moving homes and businesses. You can rely on us to move anything from delicate and fragile to large, heavy objects. All of our employees are fully trained at dealing with all types of removals. You will be impressed with what you get for your money. Our services are done to a high standard at a cost that won't break the bank balance. Moving to a new address involves a lot of work so call us to lend a hand. All of our transport is modern and fully insured for your peace of mind.
• Free quotes on request
• Available 7 days a week for advice and bookings
• Reliable and punctual
• Custom made removals to suit your needs
• Guaranteed service
Regardless of how much you need to move we can handle it. We take good care of everything you want moving.
Appoint Our Man With Van Hire In Balham For All Of Those Small Removals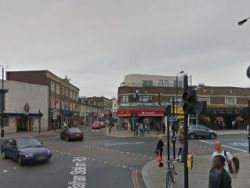 There are many occasions when you only need a smaller removal service to shift a load from one place to another. Our man with van hire is the ideal solution when you have a lesser load to move in and around the SW11 area. We cover all over the area of Balham with our man with van services. All of our services are done by skilled workers who have plenty of experience in this type of work. From hiring us, you benefit from a driver who will safely load and secure your goods for their journey. The driver will make certain your things are strapped down safely and covered to prevent any damage. Our man with van services can help with everything including loading, delivery and unloading so will reduce your workload. All of our moving vans are the latest models with GPS systems. You have a choice of fully insured vehicles to use when you hire our trusted company. We cover all over the SW12 area. From commercial to domestic requests we are never far away to help.
• Experienced and competent drivers
• Affordable rates
• Extensive choice of high class vehicles
• Competitive prices with no hidden fees
• Fully equipped vehicles and guaranteed 100% customer satisfaction
Whether you are a business manager or a home owner we can be of assistance moving a load of goods or a massive item.
We Supply Top Class Storage To Suit All Needs In The Balham Area
Whether you are moving house or have too much clutter our storage can help in all situations in and around the Balham area. We have a wealth of experience in storing personnel and commercial goods, so don't hesitate and get around to calling us now 020 8746 4330. We supply state of the art storage which is clean, well kept and safe all over the SW12 area. We cater to your needs and have the perfect answer to those short or long term space problems. You have a wide choice of room sizes to choose from. We have a lot of years of experience in solving space problems. Because we listened to our clients' needs, we have improved and grown over the years to be one of the best in the SW11 area. Our entire choice is massive and can help in all predicaments. All of our storage services are reasonably priced so will appeal to all budgets. We guarantee all of our services for you total assurance.
• 24/7 manned security
• Storage available to suit all individuals requests
• Flexible durations, from short to long term
• High quality storage rooms ranging from basic to climate controlled
You can rely on us to observe your goods around the clock with all of the latest electronic systems. Call us now and ask for more details and advice on 020 8746 4330.
We Offer The Best Packing Services and Materials Throughout The Area Of Balham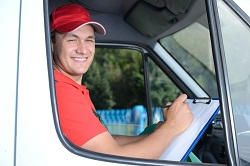 Are you on the move and dreading the tedious chore of packing up all of your belongings? We are the top packing service in and around the SW12 area and can help in all situations. Our professional packers are experienced and will do the job fast and effectively all over the area of SW11. From office to domestic contents we can help lend a hand with all of your packing needs. You can totally trust us to do a first class job at a price within your means. We supply affordable packing materials that will keep your possessions safe during transit. Nothing is too much for us we can handle small to large removals. You can have confidence in us to protect all of your precious belongings. We use strong and sturdy boxes that will keep all of your items safe. We guarantee we will get it done quicker so therefore we will reduce your stress at this hectic time.
• Dedicated and professional packers
• Call for a free quote or more advice
• Top quality materials for guaranteed results
• Affordable services
For help with the monotonous chore of boxing and getting all of your things together when on the move, make sure you call us to help on 020 8746 4330. We have caring staff that will do a fast and helpful service.