Barkingside'S MAN AND VAN
We're Here for Your Man and Van Removals in Barkingside, IG6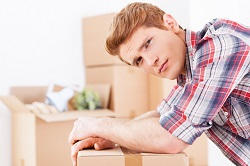 If you've got a relocation coming up, and you're looking for a professional man and van service in Barkingside, IG6, then come to London Man and Van right now! Whatever you need for your removal, we'll be able to help you, sending out an absolutely fantastic man and a van team ready to help you save money and get your job out of the way. We've already been able to help dozens of local people with their moving needs, so why not give us a try? Contact us today on 020 8746 4330 and get your free estimate.
Your removal van in Barkingside IG6 is ready!
If you've got a project coming up which is big enough to require a moving van, then you're probably dreading the sheer amount of stress you're due to go through. We always aim to relieve that stress! Wherever you are in Barkingside IG6 and whatever the details of your job may be, come to us for a flexible and professional man and van service which won't cost you an arm and a leg. Call us today on 020 8746 4330 and we will even offer you a same day service!
Convenient man with a van services throughout Barkingside IG6
As you're probably aware, we're not the only moving company in the local Barkingside IG6 area, but one particular branch of our service gives us a fantastic distinction from many other firms. Whereas a lot of large companies may only have services which require you to pay for a massive lorry, we have a range of options for a convenient, hassle free man and van package. When you choose our company's man with van hire, you'll be treated to a service that's not only affordable, but wonderfully versatile too!
Absolutely brilliant removals solutions across Barkingside IG6
When you're going to move out, and all the different stresses that come with this kind of task start really getting to you, then you'll obviously want to have a great moving service in place to take the stress away. With a move with London Man and Van, you'll wonder why you'd never hired us in the past! We'll take every last detail about your relocation, and then send out a team of our highly trained movers, who will take care of everything you could possibly need, and exercise fantastic courtesy throughout the process. Call us now to find out more about our services in Barkingside IG6!
Things to see in Barkingside IG6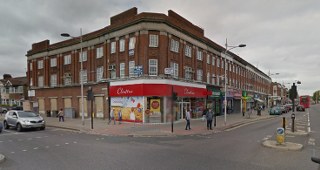 Barkingside IG6 is a small district of Ilford, which is itself part of the borough of Redbridge. Many of the buildings in Barkingside's high street are owned by famous entrepreneur Alan Sugar. One of the more unique buildings houses the Fulwell Cross Library, which isn't far from the Fulwell Cross Leisure centre, which has a variety of facilities open to the public. There are relatively few green spaces in this district, with a small, turfed area known as the Pocket Park which was landscaped in 2014. The district is accessible through Barkingside London Underground Station.
Your packing is no longer a concern
When you hire us for moving services in Barkingside IG6, we'll do everything possible to make sure your journey goes smoothly, but there may be certain areas where you're not aware you could benefit from our professional insight! When it comes to your packing and boxes, brushing over this step half-heartedly can have a large negative impact on the state of your things during transit. If you want to avoid as much risk to your property as possible, then ask us about our amazing packing services. These are always carried out by professionals, who will have everything they need to offer your things maximum protection! Hire us now by calling 020 8746 4330.