Barnes'S MAN AND VAN
Hire Our Trusted Man and Van Hire For A First Class Service In And Around Barnes, SW12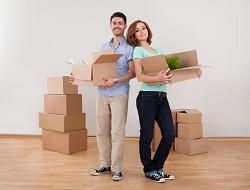 There are lots of times when you need a small removal service to move items around, such as business stock, furniture and personnel goods. Our man and van hire is an affordable choice when you want a lesser load shifting and around the Barnes area. We have been in operation for years and have a wealth of knowledge in this business. We know you want a first class service. In addition you get the benefit of a skilled driver who will not only transport your load but help safely load and secure it, as well as unload at your required destination. We cover all over the SW13 and SW14 areas, so call us now 020 8746 4330. You will be impressed with our man and van service, it is reliable and affordable. Our top quality vehicles are all the latest models and are fully insured for you peace of mind. We will do a guaranteed job at a cost within your budget throughout the SW15 area.
• Free estimates
• The latest GPS systems in all of our vehicles
• Modern, clean and spacious vans
• Qualified drivers with experience
• Great man and van costs
You can have confidence in us getting your load from A to B with no damage or loss.
Hire The Best, Reliable And Trusted Removals In Barnes
Moving is a stressful experience and there is also a lot to arrange. With our competent removals services, we will help save you time and money simply because we are skilled and do this type of work all of the time. We can help in and around the SW13 and SW14 area, so call us now 020 8746 4330. You can have faith in us to do all or just some of the move. Nothing is too much for us - we are capable and efficient. For removals in and around the SW15 area and throughout the Barnes area, contact us now for a free quote. We only use the latest transportation that is new, serviced regularly and fully insured. From small loads to huge shipments we have the knowledge to help. When you are faced with moving your entire contents make sure you use out reputable removals. We will plan everything and help reduce your pressure.
• Free customised quote to suit all
• Fully equipped lorries with lifting gear
• Qualified staff who are efficient and capable
• Unbelievable costs with no extra charges
• We are open for business 24/7
You will get the best moving service that you will be 100% happy with at a price we know you will like. We get the job done because we know how to.
We Provide The Best Man With Van Service Within Barnes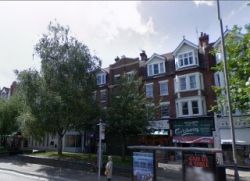 Are you looking for a removal service on a smaller level, maybe to move stock from one place to another or just a few heavy items of furniture? Our highly regarded man with van hire is the best in and around the SW13 area. We are helpful and can be of assistance in all circumstances. You benefit from a skilled driver who will help safely load, protect, deliver and unload all of your items with care and caution. There is not a service like this where you get a combined package. Covering the areas of SW14 and SW15 our man with van hire is readily available to help. All of our vehicles are new models and fully guaranteed for your assurance. We won't let you down. You call and get a date to suit you and your diary. We are flexible and can help in all dilemmas.
• Free estimates available on request
• Flexible to meet with your needs
• The latest GPS systems in all of our vehicles
• Various sized vans that are all fuel efficient
• Open 7 days a week for business
All of our man with van workers are efficient and will do a top job at a cost within your means. Our friendly and helpful call centre can answer all of your queries and book an appointment.
We Supply State Of The Art Storage In Barnes To Help In All Circumstances
There are many reasons in which you may need to hire our affordable storage solutions, ranging from moving home or office to having too much clutter. Don't worry; we have a wide selection of storage available all over the SW13 area to help in domestic and business predicaments. All of our units are high quality and modern. They are clean, dry and well kept to keep anything and everything protected. You can choose from short to long term hire, the decision is yours. We are flexible and offer excellent faculties that are secure and safe within the SW14 and SW15 areas. Our storage comes in different sizes as well as different levels of protection from basic to higher depending on what you store. There is continual surveillance checking at all times. You can rely on us, so contact us now 020 8746 4330. From home needs to business we have a solution to anyone who needs more room at a reasonable cost.
• Storage with 24 hour manned security
• Modern and secure warehouse storage
• Cheap prices and easy access when you want
• 100% customer satisfaction
• Guaranteed safety
We can help in storing anything and keep it safe for as long as you require. With years of experience we are the best in Barnes and will safely keep all of your possessions.
We Supply Top Quality Packing Materials And Professional Packing Services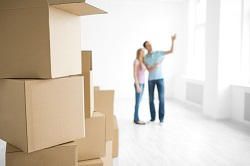 Packing is a chore and can take time. Hire us now; we are the best in and around the area of Barnes. We supply the best quality packing materials and supplies as well as actually doing the packing for you. You don't have to get depressed at the thought of doing it yourself, instead call us to help 020 8746 4330. Our packing services are done with extreme caution by a team of experts. If you need to box the contents of your home or workplace in the SW13 area, then get in touch with us. Our packing services are done professionally and will keep everything of yours safe and protected whilst in transit. We guarantee all of our packing services. Our skilled assistants are efficient and can help within the SW14 and SW15 areas. Domestic or commercial contents - we have plenty of experience to assist with both. You can trust us completely to do a first class job at a good price. We only use the best materials for the job, and the strongest boxes that will keep everything safe and sound when on the move.
• Call for more details or a free quotation now
• Highly trained professionals
• Quality materials that are guaranteed
• Flexible services
• Fast and helpful service
Don't let the packing get you down, instead call us and let our experts help reduce the work load when you are on the move. We can meet your needs and get it done quickly and thoroughly.