Battersea'S MAN AND VAN
Let Our Man And Van Hire Help With All Smaller Moving Needs In And Around Battersea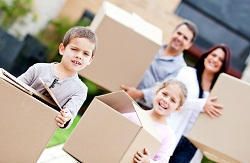 From time to time there are lots of occasions when you need to move an item of furniture or a smaller load of goods, but don't necessary need a larger removal company. We have the answer, our man and van hire is a good choice to move a reasonable amount at a fare cost and covers all over the Battersea area. As a long established man and van hire company we know what you want because we listen to you. Over the years we have improved our services and now can handle all types of situations. We have all of the proper lifting equipment and gear to safely secure the items you are moving within the SW11 area. All of our services include the skill of a driver who not only delivers the load but will also ensure it is loaded and unloaded with care and caution. We supply the best vehicles that are all modern and fuel efficient so will help reduce your fees as well as keep the environment cleaner.
• Free quotation upon request
• Roomy, modern and clean vehicles
• Short and long term hire
• All vans are fitted with the latest GPS systems
• Skilled drivers with experience
We offer a range of man and van deals throughout the SW8 area, so call us now on 020 8746 4330 and discuss your needs with our helpful and polite office staff.
Appoint Our Trustworthy Removals In Battersea, For A First Class Moving Service
Whether you are moving house or relocating a business there is a lot to arrange and it can be daunting. Why not leave it to our professionals and let us help out with all of your removal needs in the Battersea area now. We have a wealth of experience and capable of handling all types of moving situations. From small loads to large mansions we can move almost anything. Our removals are affordable and will appeal to all movers in and around the SW8 area. Call us now and discuss your removals requests with our friendly office staff 020 8746 4330. You can trust us to move you throughout the SW11 area safely and competently. We have fully qualified drivers and loaders who will do a top rate job that we know you will use again and again. We have been in business for so long because of you, and listening to what you want. Making you happy with our removals services is our mission.
• Open for business 7 days a week
• Modern trucks all with the best GPS systems
• No delays, loss and damage
• Trustworthy and always on time
• Custom-made quote to meet your budget
There is nothing like hiring the best for the job so make sure you call us and let us reduce the pressure of your forthcoming move.
Our Man With Van Can Help Move A Lesser Load At A Reasonable Cost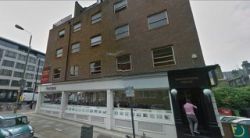 If you are searching for a combined removal service in the Battersea area to move a small quantity of items then call us now 020 8746 4330. Our aim is to deliver or collect a small load of goods or a large and bulky object. You can trust our man with van hire to get it delivered safely and in one piece. You can trust us to load your things with care and transport them to your required address and help unload. Where else can you get a service like this? You can trust us completely to provide a first class man with van service throughout the SW11 and SW8 areas. You benefit from the skill of a driver who will also load up the van safely, deliver and unload it. All of our vehicles are the latest models and equipped with the state of the art equipment and GPS systems. Local or further afield we can help deliver or collect a shipment of good for you at a price which won't break the bank balance.
• We operate 24/7 for business
• Our services are all guaranteed for your total satisfaction
• Free advice and support available, just call us
• Competitive rates with no hidden fees
• Efficient and reliable service every time
A man with van service is the first choice for both business and domestic needs, so don't hesitate and get in touch with us now to help shift that load from one location to another with no problems.
Hire Our High Quality Storage For Your Surplus Possessions Now
There are many occasions when we have to store belongings in a safe and secure environment. Our selections of storage units come in different sizes to cater all of your needs in the Battersea area. Our cheap rates are appealing to both domestic and commercial clients. We have varying storage units to suit all requests from basic to high level security units in and around the SW11 area. The units are all high quality and modern, and are a good choice when you want a well kept and dry place to safe keep your things. We have the latest electronic security surveying the facility for your peace of mind. You have the freedom to call by and enter the unit as and when you wish. From small personnel items to expensive commercial stock etc, we can cater to all needs in the SW8 area. We are flexible and can store your things from a few days to a longer, it isn't a problem.
• Modern, clean and damp free units to suit all
• Storage to suit individual needs
• New up to date warehouse storage facilities for all commercial needs
• Round the clock manned security
We have a wealth of experience in this type of industry and will safe keep your things for as long as you want. Get a free quote now and contact us on 020 8746 4330.
Hire Our Packing Services To Reduce The Work Load When Moving In Battersea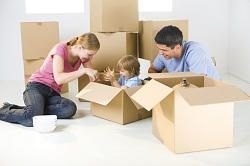 When you are relocating a property or workplace, one of the biggest jobs is the packing. Though many clients attempt it themselves, it can be a chore. If you are in the area of Battersea why not hire our professional packing services to do the entire job. We supply this service for a small cost that will save you a lot of pressure within the SW11 area. In addition, we provide affordable high quality packing materials to protect your precious possessions whilst in transit. Let our packing experts help and sort the wrapping, packing and boxing for a small charge throughout the SW8 area. We will save you a lot of hassle and get it done much quicker than you can do. We have a lot of practice getting all sorts of items together safely. Our strong and sturdy boxes are quality and will keep everything safe so reducing breakages. We guarantee a top class packing services that are priced within your means and will save you time and effort. From business to domestic contents we can pack up anything and everything.
• The best service at a reasonable cost
• Only quality packing materials and supplies are provided
• Expert work carried out by experienced staff
• 100% customer satisfaction
• Helpful and fast service available 24/7
Let us help make this monotonous job a little easier now!