Bayswater'S MAN AND VAN
Our Man And Van Hire Is Available In And Around Bayswater To Assist With All Small Removals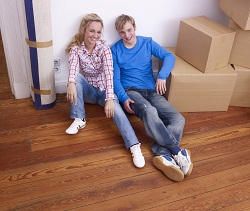 Moving a one off load of goods or an item of furniture may only require a smaller removal vehicle so you don't want to be paying for the expense of a larger truck than you really need. Our man and van hire is the solution to so many moving needs within Bayswater and W2 area. You will be impressed with our skill and dedication. Our drivers are all experienced drivers but will also load up and unload your entire load carefully. You gain from this when hiring our man and van hire as you get two services for the price of one. We have well equipped vans with lifting gear to load, strapping to secure and protective covering to prevent scratches. Our vans come in different sizes so simply call and let us arrange to meet and go over what you want to move. We will calculate a precise quote that we know you will be extremely satisfied with, and advice the size that you need for your removal.
• Open for business 7 days a week
• Only the newest vans with the best GPS systems
• Affordable prices with no hidden fees
• Experienced and efficient drivers
All of our vans are new models and are fully insured and maintained regularly. They are clean, spacious and fuel efficient.
Assign Our Skilled Removals Services To Move All Of Your Contents Safely And With Care
Regardless of what you are moving whether it is the contents of your workplace or home we can help. Our professional removals are the best in the Bayswater area, and on hand to help. We can help with all or just part of your move. You can trust us to relocate you anywhere within the W2 area at a price that won't break the budget. All of our transportation is new and fitted with state of the art lifting gear and equipment to safe keep your things whilst in transit. We can ship small to large loads locally or further afield. We are a long established business with plenty of experience in the removals business. You can trust us completely to get the job done promptly and the minimum of disruptions and delays. We guarantee a top class service that we know you will tell all of your friends and family about.
• We are flexible and available 24/7 for business
• Tailor made services to help in all circumstances
• House and office removals
• Prices that are affordable
• Qualified and efficient staff
Moving office or home is stressful and by hiring our removal company you will get the best possible service. Call us now for more information on 020 8746 4330.
Our Man With Van Hire In Bayswater Is The Answer To Moving A Lesser Amount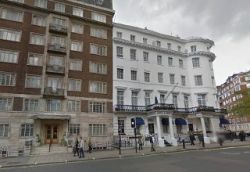 If you have business stock to move from one place to another or some large furniture let us be of assistance. Our man with van hire is the affordable service and can help in all circumstances in the Bayswater area. From business to domestic needs we can help out with all of your moving dilemmas. Our reliable man with van hire is the answer to all of your moving dilemmas throughout the W2 area. The advantage to our man with van hire is that you get the help of a driver not just to drive the vehicle but with loading and unloading. Great care is taken to make certain your items are securely loaded for the trip. You will be impressed with the vehicles we supply, they are all modern and in good order. You have the choice to select a size to suit your needs, plus we can be rented for a few hours longer, the decision is yours. You get a top class service from us because we are the experts. All of our fully insured vehicles are quality and maintained regularly. We can offer you the correct insurance deal for your peace of mind.
• The latest, fuel efficient vehicles with GPS systems
• Large, new and fully equipped
• Knowledgeable and capable drivers
• Great costs guaranteed
• Trustworthy and prompt every time
Use our man with van hire now and get those awkward bulky objects or small loads moved and experience for yourself what a supreme service we are.
Hire Our High Quality Storage To Store Your Excess Goods Now
There are so many reasons in which you may need to hire a place to store your precious belongings. Whether it is commercial or domestic contents we have a storage solution to help. Wherever you are located in the Bayswater area we can be of assistance. All of our storage units are clean, dry and well kept and at a cost that won't break the bank balance. It doesn't matter what you have that needs to be stored, we can help. All of our units are secure with continual surveillance checking. You can access the unit when you need to. You have a choice of different sizes to suit your requirements. Our storage units in W2 region can be rented for short or longer periods of time. As a long running company we know what our clients want, a top quality service at a cost that is competitive.
• High quality storage to suit all clients
• Secure units with 24 hour manned observation
• Modern storage for commercial and domestic contents
• High tech security
• Free advice and support
From clutter to decorating to moving we can help in all situations. With a vast choice of units we have a solution for everyone, so call us now on 020 8746 4330 and arrange for a meeting to discuss your needs. We can also give you a free quotation.
Our Packing Services Can Help In All Removal Situations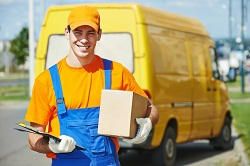 Packing is a challenge and whether you have done it before it is a boring and tedious job. If you want to get it done quicker why not hire our professional packing services to do it? Our costs are reasonable and will appeal to both businesses and homeowners. We make the job a lot easier because we are doing it on a regular basis. So who could be better for the job within the area of W2? Our packing services are done to a high standard, with great care and caution when wrapping delicate items, boxing, sealing and labeling. We also provide quality materials to do the job at a cost within your means. All of our packing materials are exceptional and long lasting and will keep your entire things safe whilst in transit. If you are in need of some assistance with the boxing and getting your things together when moving in the Bayswater area call us on 020 8746 4330.
• Exceptional services and supplies guaranteed
• A tailor made price to suit all individuals
• Competent experts with experience
• Fast and efficient services at good rates
Packing up your contents needn't be a chore, simply allow us to help out now and get in touch for a price. We will provide an exceptional service that will keep your belongings safe whilst on the move.