Belsize Park'S MAN AND VAN
Do You Want An Efficient Man And Van Hire In The Area Of Belsize Park?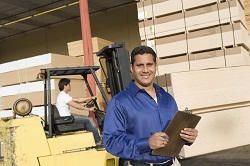 If you have a large item of furniture to move or a load of belongings to move, our man and van hire is the perfect choice. We can help out with all types of small removal needs in Belsize Park from E Bay purchases, moving business stock or relocating a bedsit in the NW3 and NW6 areas. Our services are exceptional as you have the driver to help safely load and secure, as well as transport the delivery and unload carefully. You can rely on a prompt man and van hire. We can help in all moving situations from short hauls to further afield. All of our vans are well equipped and have the latest satellite navigation. Our drivers are helpful and work hard to get your load delivered safely. We offer a range of services, nothing is too much for our helpful and friendly teams. Our man and van is the best choice when you want a lesser load shifting in the NW2 area.
• Spacious, modern and equipped vans to suit all needs
• Reliable and on time
• Affordable costs with no hidden extras
• Experienced drivers who provide an efficient and combined service
We cater to your needs, and are the answer to all of your smaller moving needs. Call us today and discuss your requests with our polite and helpful customer service 020 8746 4330.
Employ Our Dependable Removals Services Now For The Best Moving Service
Are you on the move and need some help organising the event? From moving the contents of a business or home we can help out in all predicaments. With years of experience, we have plenty of practice in the removals industry. Over the years we have listened to you and have improved our removals services to now being one of the best removal company in the Belsize Park area. We can help with a whole move or just part of a move in and around the NW3 area. You will be impressed with how efficient we are. All of our transportation is new and we can offer additional insurance for your assurance. We will supply a top class move at an affordable cost throughout the areas of NW6 and NW2. Because we have listened over the years our removals offers have only got better. For a fast and effective move make sure you call us on 020 8746 4330.
• Free quotations available upon request
• Guaranteed services always
• All vehicles are fitted with the latest GPS systems
• Skilled and capable staff to support you
• Open for business 7 days a week
We rescue the pressure when you are on the move so make sure you get in touch and discuss your needs with us.
Choose Our Reliable Man with Van Hire Now For A Cost Effective Service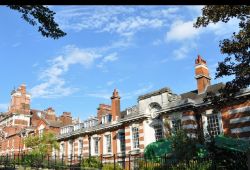 So, often we find ourselves with a huge bulky item of furniture to move from one place to another. Or we have a load that won't fit in the car to shift to a new address. Whatever smaller moving service you need in and around the Belsize Park area our reliable man with van hire can handle it. Our man with van is simply the best service in the NW3 area. Regardless of what you want, moving in the NW6 and NW2 areas we can deal with at a cost within your means. Our experienced drivers can help with the packing, loading and unloading. We have a wealth of knowledge and can help with all types of moving situations. Our vans are all the newest models and are fully insured. All of our vans are equipped with lifting gear and satellite navigation. You can book a size vehicle to suit your needs. For a top class man with van hire service we are here to lend a hand in the business or domestic field.
• Prompt and reliable
• New modern vans fitted with the latest GPS
• Guaranteed on time deliveries
• Helpful and courteous drivers
We offer a fast and efficient service that can be arranged to fit in with your busy lifestyle. We are open for business 24/7 so call us and discuss your requests.
Hire Our Affordable Quality Storage To Store Your Excess Baggage
Finding extra space doesn't need to be difficult. We have a range of storage units to suit all purposes in and around Belsize Park at prices within your means. It doesn't matter to us whether you have business goods or domestic and personnel belongings, we will safe guard it for you for all the time you want. All over the areas NW3 and NW6 we can help arrange the perfect solution for you. All of our storage units are modern, clean and dry. We provide quality units that are all safe and secure, and can be accessed as and when you want for your convenience. You can arrange a size to suit your needs by calling us now on 020 8746 4330. It is an easy process - you call and we can advise you on what will suit your requests. You will be amazed at the choice of units, ranging from basic to high leveled secure units available in the NW2 area.
• Round the clock observation guaranteed
• Up-to-the-minute warehouse storage
• Tailor made storage deals to suit individuals
• Flexible storage to suit all
• A wide range of units at inexpensive rates
Renting storage is simple when you use us. We have a lot of experience in this industry because we listen to you. We cater to all of our clients' needs.
Use Our Reliable Packing Services to Get Your Possessions Packed Properly For Your Move
Packing is without a doubt a huge task and takes time and planning. When it comes to getting everything together for your move within the Belsize Park area make sure you hire us. We are the best packing services in and around the NW3 area. Our teams of specialists will know how to pack almost anything regardless of the size and shape. It can be hard finding the right boxes and supplies to pack your possessions in. So why not leave it to us, and allow our experts to get the tedious job done. You can purchase for a small fee the supplies that will protect your belongings when on the move in the NW2 area. All of our packing materials are high quality and come in a wide range to suit all of your requirements. You can book for us to pack your stuff, as well as supply all of the packing materials in the NW6 area. We have a lot of experience in this business and will do the packing a lot faster that you because we are doing it on a daily basis.
• High quality supplies and materials for a first class job
• Prices that are within your means
• A time saving service that can be booked at a time to suit you
• 100% customer satisfaction
Our packing services are an affordable option and will save you a lot of precious time when moving home or office in Belsize Park.