Bermondsey'S MAN AND VAN
Appoint Our Man And Van Hire Now For Those Bulky Items Or Small Removals in Bermondsey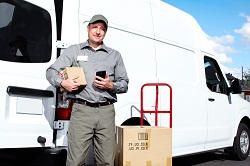 Frequently we need a smaller removals service to move a large object or small load from one place to another. We are the best in Bermondsey and can help out in business and domestic situations. All of our man and van hire services are reasonably priced and will appeal to all clients. Whether you are moving home contents or business stock in the SE16 area we can help. You can rely on us to move a few items to large and heavy furniture throughout the SE1 and E1 areas. You benefit from our man and van hire as our driver doubles up as a packer and loader, too. So you get two services for the price of one. We will ensure everything is loaded carefully, strapped down and covered for protection for the delivery. All of our vehicles are the newest models that are fully insured and serviced regularly. You will be impressed with our fast and efficient man and van hire service.
• Modern, large and equipped vehicles
• All vans are equipped with the latest satellite navigation
• Experienced and efficient drivers
• Free estimates
• Unbeatable prices with no hidden fees
For a fast and helpful service contact us now on 020 8746 4330 to talk about your requests. We guarantee we will find the best deal for you.
Hire Our Dependable Removals To Help When Relocating Business Or Home Contents
We are the best removals services in and around the Bermondsey area, and will do a top class job at a great cost. We have a wealth of removals services to help in all circumstances in the SE16 area. You can call for us to assist with all or just part of a house or office relocation in the areas of SE1 and E1. All of our employees are fully trained at packing, loading, delivering and unloading and unpacking. You can rely on us to provide the newest transportation for the shipping that you desire. All of our vehicles have lifting gear for the safe loading and unloading of heavy goods as well as the latest GPS systems for prompt deliveries. You get a professional removals service at a price that is within your budget. You can trust us to take care when moving your possessions.
• Helpful, trustworthy and competent
• Custom made removals services to suit individuals
• New dependable transport
• Professional guidance and support
We are dedicated and will supply a well thought-of service that can be arranged at a time to suit you. We have your interests at heart every time. For more details about our removals call us now 020 8746 4330.
For An Efficient Man With Van Hire Use Us Now To Help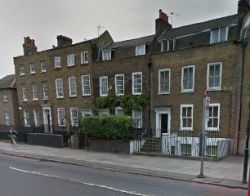 If you need to move the contents of a bedsit or flat, a store room or just have a large piece of furniture in the Bermondsey area hire us. You get a capable delivery from experts who know what they are doing in the E1 area. Our drivers are skilled at not just the driving but will also load up, secure with specials straps and cover for the trip, then remove the load with care at your required destination. You will find that using us means you get a hands-on driver to help which can be an advantage when you are moving things. Hire our man with van service for an affordable moving service in and throughout the areas of SE16 and SE1. All of our costs are reasonably priced and will cater to both business and personnel needs. All of our vehicles we use for our man with van hire are new models that are reliable and spacious.
• Quotes on request
• Modern and well equipped vans
• Knowledgeable staff who care
• Guaranteed service
• Unbeatable prices
We are here to help carefully maneuver almost anything from indoors and on to our well kept van. Everything will be protected and delivered with care and caution. You can totally rely on our man with van hire, because we are the number one company.
Use Our Modern Storage To Make More Space In Your Home Or Workplace
Our storage is here to help in all predicaments from moving home to storing commercial stock. We have a wide variety of storage units all over the Bermondsey area at inexpensive rates. You will be impressed with our units - they are modern, dry and clean. All of our storage units are fitted with alarms and cameras so everything you store with us is safe and secure. You can rely on us to store almost anything safely in the SE16 area. You can book and reserve your choice in size at any time. Our helpful and friendly customer services are here to supply details and answer any queries regarding our reliable storage. We solve all space problems in and around the SE1 and E1 areas. You will be amazed at the choice of units on offer; we have something for everyone, from basic to highly secure units.
• 24 hour manned storage facility
• High quality units suitable for all uses
• Climate controlled facilities
• Short and long term time lengths available
• State of the art warehouse facilities
Whatever you need more space for we can help, so don't hesitate and get in touch with us now on 020 8746 4330. Don't overpay for storage. We have a range of solutions to help all circumstances.
Appoint Our Packing Services To Get Everything Together When On The Move In Bermondsey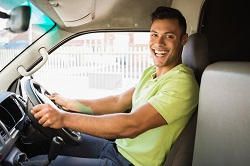 Leave the entire packing of your kitchen, wardrobes and more to our professional assistants in and around the areas of SE16 and E1. We are the experts at getting everything in your home or workplace together but safely. You can trust us to wrap, protect, box, seal and label all of your contents. Nothing is too much for us; we can do all or just a room. Wherever you are relocating in Bermondsey and the SE1 area, let our packing services help now. For a small charge you can purchase our high quality packing materials that will keep everything safe during their journey to a new location. Let us take the pressure off you, and hire our specialists. All of our packers are highly skilled and experienced at planning a well ordered packing schedule. You can trust our quality packing materials to keep everything safe. We supply a wide selection of supplies that are first-rate and will keep everything safe when on the move.
• Fast and effective packing service
• Flexible working times to suit your diary
• Top quality materials and supplies
• Guaranteed service every time
• We help save you time and money
Our packing can help in the work place or the home so nothing is too much for us. You can totally rely on us to get it done quickly and using the top supplies.