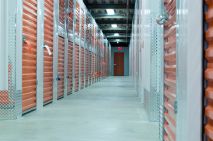 Chiswick Removal Company to Help You Move
Moving home is stressful and time consuming and often involves a lot of hard decisions from which removal company to trust with your possessions right down to what clothes to throw away and which to keep. However, you will find that hiring a professional Chiswick removal service will help lighten the burden and reduce the stress of your moving day.

Your W4 removals can do this in numerous ways starting from being professional right up to offering services you didn't know were on offer. Here is just a few ways your company can help you during your move.

• They Are Skilled Professionals
Regardless of whether this is your first move or your fiftieth, you can always benefit from hiring skilled professional Chiswick movers. They will be able to advise you on the size of the truck you will need to hire as well as the amount of time you will need to put aside on moving day. This will help you to get a better idea of the enormity of your move and allow you to schedule and plan your move more efficiently. As well as this, your removal company will be able to advise and assist you with your packing. You can take advantage of their knowledge and expertise in packing and wrapping fragile and bulky items to ensure that your possessions are wrapped, packed and transported in the best possible way. This will not only reduce the risk of damage to your property it will reduce your need to worry and will minimise moving day stress.

Your movers will also be able to advise you on budget saving options to help remove money stresses during your move. They will most likely offer monetary incentives to schedule your move during their quieter times such as week days and between rush hours. If you opt for a cheaper time and day you may find that you will save money and be less stressed as your removal men will not be pressured by time constraints. As well as this your company may advise you on truck sharing options if you have a small amount of items to be transported. If you choose this option you will share a track with someone moving in a similar direct. This means you will be able to take advantage of the professional service but at a reduced cost.

• Extra Services
Most professional removal companies will have insurance to cover your items during transit as standard. This means that, even if your personal insurance doesn't cover your items whilst they are being transported, they are still insured. This can help to lighten the stress of moving home as it means you don't have to worry about the cost of your items being lost or damaged. As well as this many removal firms also offer to store your items for you, saving you the need to source and hire your own storage facility. This is beneficial for people who have to vacate a premises before they are able to move in to their next property. By taking advantage of this service you will be able to plan your move without worrying about where to put the sofa during the in-between days. Your removal company will pack, transport and store your items safely and professionally and then deliver them to you when you need them. Not only will this reduce the stress of juggling storage space and moving dates but it will also give you peace of mind that your items are being stored and transported professionally.