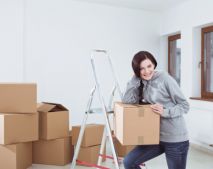 Order to Get The Best of Your Croydon Home Removal
Making the most of your house move may seem like a bizarre concept, as most of us would much prefer to just forget about the whole thing as soon as possible. There are many ways of making the most of your own resources in order to make the move much less hellish however, as well as a lot cheaper! We will run you through a few hints and tips for making the most of what you have to hand in order to get the best of your Croydon home removal. Good Luck!

Planning the move is something that costs nothing, and requires nothing but your brain. You may want a little help from the internet, or a friend, but ultimately the smoothness of the move comes down to how willing you are to plan how to make it flawless and efficient. Start by noting down every aspect of the move that you can think of, and detailing exactly how they should be performed. While making these notes, keep thinking about how you could do everything yourself, and what you could use to make the process cost free. If you aim to spend nothing on the move, then you will likely end up spending a lot less than you normally would have! While you are noting down everything in your plan, you will start to consider things that you may not have thought of before, which will give you an insight into everything that is involved in the process. Run your list past a friend or a relative and they can advise on things that you may have misses nonetheless.

If you have a good group of friends, then you may not need to hire a removals company. Let's face it, while they may be better trained and more organised than most, the staff of a removals team rarely do anything that a regular able bodied person could not. If you look up the safety measures for heavy lifting on the internet, or find some friends who are used to such work, then you may have a team of Croydon movers who will cost you much less than a company would. Promise your mates a big meal at the new house for their work, and they should be happy to oblige. Hiring a van will be important if you are going down this route, and using a man with a van can be the best option, as they will be used to driving the vehicle, especially if you are in an urban area. Make sure that all parking permits are in place, and that you are not going to get stuck with a massive fine at the last minute.

Visit the new place and make sure that everything is done before you move your things in, as redecorating can be a real pain if you are having to contend with furniture getting in the way. This will also protect your belongings from getting dusty or paint splattered, so is well worth it. Again, getting friends and family to help out with simple things like painting can be a whole lot cheaper than hiring painters and decorators, especially if you have a fair amount of time on your hands, and you don't mind a slightly lower quality of finish!

The key to making your move cheap and easy is all in your friends and family basically. Your loved ones will make the whole thing more amiable, as well as being a great source of cheap labour to exploit!