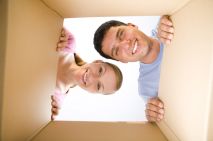 Efficient removals in SW7
So you feel like you are close to finally completing one of the most stressful tasks that you can undertake as an individual. After finding a home, juggling the estate agents, legal processes and property ladder, you've found your perfect SW7 home. You're close to the finishing line, but that doesn't mean you should be slacking off when looking at your SW7 home removal. There is a lot of preparation to be done to make sure that the task goes ahead smoothly and without a hitch. However, with careful planning before the moving day you can make one of the most stressful parts of moving home a lot easier, and finally get over that final hurdle and into your new home. Below are a few tips which will hopefully enable you to go through an easy final few days in your old home, as well as making your first steps into your new property much kinder on your conscience.

Firstly, it is vital to recognise the outstanding service an SW7 removal company or man and van service can provide on your moving day. Each of the aforementioned services have their own benefits and drawbacks, but both of them provide a clean, professional service that allows you to focus on your new home and your family on moving day, rather than you having to be occupied with the heavy lifting and physical burden of moving your belongings. A man and van service is perhaps a cheaper alternative than a full scale removal company, providing a convenient, per hour service for your moving day – but often struggles to emulate the scale of its larger brother. Regardless of what you choose, picking a reliable professional service means that assistance is always on hand for you when you need it throughout your moving day. This eliminates the chance of you making a silly mistake that could be put down to stress or tiredness. Furthermore, booking this in advance can give you peace of mind well before your moving day.

However, beyond hiring professionals, there are plenty of things you can do yourself to make sure your removal from your home goes as smoothly as possible. Moving is a daunting task, even when you're in the finishing stretch. Many balls have to still be juggled, so it is astonishing to this mover how many people I have talked to that still do not make a conclusive list of all the things that need to be done before your move. A simple check list will hopefully mean that nothing is forgotten, be this items in the corner of the attic or shed, or perhaps a letter to a company about a certain utility. But beyond completely forgetting things is only half the purpose of a check list; it also allows you to tackle all of these tasks logically and efficiently, which in turn should hopefully cut down the time you spend completing these tasks.

Whilst following your check list through, it is important to think about how you will label your items that you are packing up. With a moving team or family, they won't want to try read an in depth description of the contents, they will just want to know what room it goes in and whether it is fragile. A simple and clear labelling system is key to a successful home removal.

Hopefully, with these tips and some careful consideration, you should be able to execute a clean and efficient home removal. Planning really is half the battle when it comes to moving home, and the final few days are a vital part of the planning process.