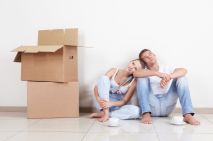 Affordable Moving Boxes and Moving Supplies
Most people who have experienced moving will agree that this process is connected with serious organization and preparations. If not planned well removals can bring a lot of difficulties and troubles. Packing of all household items is a major part of the preparatory moving measures. This may look an arduous and stressful task but if all the essential packing supplies are provided things can go smoothly without any hindrances.

Moving boxes are one of the most important components when packing and moving. The secure and safe preservation and transportation of your belongings depends largely on them. Fortunately moving boxes can be easily provided. But it is not so easy to choose the right moving box which will suit your requirements. Here are some crucial points that you must consider when selecting these packing supplies.

There are two types of moving boxes as a whole. The first and most popular type is the cardboard box. These boxes are relatively cheap and can be easily provided. The cardboard which they are made of is very sturdy and solid so you can count on that your belongings will be transported safely.

The second type is the plastic box. These boxes are a little bit more expensive than the cardboard ones but the material which they are made of is practically everlasting. They also vary in shape and size. Yet you can resell them on a fair price.
We can also generalize two types of boxes that are appropriate for most objects. These are the medium and large size boxes. These items are standard in size and are ideal for moving. The medium moving boxes are not too big so there is no change to overload them. They are very suitable for all the kitchenware. The large ones are bigger and are appropriate for clothing and toy storage.

Apart from these two general types of moving boxes there are some special types that are designed to pack specific, large or fragile items.

Dish boxes are the first ones to be specified. These boxes are specially made for moving purposes. They are smaller than the usual moving box but are sturdy enough to carry heavy loads. These boxes are ideal for your collectible chinaware. Another advantage is that most dish cardboard boxes have cellular dividers which are very useful when transporting glasses and bows.

Clothing boxes are next in the line. As mentioned above the large conventional boxes are perfect for clothes that don't require some special maintenance when transporting. Nevertheless clothes like suits, gowns and official dresses require particular handling. The Porta Robe carton or the stand-up wardrobe box as it is mostly known is great solution to this problem. These boxes are made of corrugated cardboard and are equipped with a hanging bar. Yet, keep in mind that the bottom of these cartons is not designed to support weight so don't put any items on the bottom.

Every household has its valuable documents and papers. And when it comes to moving them it must be made with extreme caution. The book boxes are perfect for the preservation and secure transportation of documents, books and even CDs.

Don't worry if you have thrown away the original boxes of your TV or other small or big electric appliances. The good news is that there are moving boxes for these items too. These boxes are double walled and will protect your appliances during the move. Despite that wrap these items with paper or bubble wrap for protection.

So don't panic how you will pack your belongings. You have many choices. Just go to the specialized stores and get the moving boxes that will fit your needs.