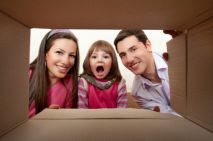 Step-By-Step Action Plans For Your Office Move
Most business owners have an idea of what their business should be like. What they sometimes forget to consider is the location and how important the right place is. London is a city full of opportunities, so if you're planning to move to the area of Acton, you are on the right way. The right location can help a business grow, just like a bad location can have negative effect on a business. Planning an office move is both exciting and terrifying – it's a huge undertaking which will affect everyone, without doubt. As long as you are sure this is the best step for the business, you need to communicate your certainty to your employees and business partners. Moving the office will be tough, but the result is worth the effort. Here are the 10 steps which will guide you from day one to the moving day and after.

Step 1: Why do you want to move?

It's extremely important to define the right reason for this office move and the current needs of the business – reducing current costs, better location, avoiding too much competition in your current area, expanding or downsizing? A clear understanding of the reason for the move will help you have clear goals and requirements in terms of the place. Remember that your reputation is at stake too – the new location has to look better, even if it costs you less.

Step 2: The Checklist

Needless to say, the moving checklist is an integral part of the office relocation. It's your business and inventory, so you need to think about each step and task from day one.

Step 3: Know the key date

Once you've defined the moving date, establish what tasks have to be done and each deadline. Having a strict timeline (daily, weekly and monthly) will help you stay focused and never forget a task.

Step 4: Set your budget

It's important to have an adequate budget, which will allow you to move without any stress, i.e. have packers and movers who are trained and experts in the field pack the office and move it damage-free. You need to be realistic about the budget – this will ensure successful office relocation.

Step 5: Choose a property agent

This is the person who will help you find the perfect new location and office premises for your business. Be as precise as you can when briefing them – your expectations, your budget and requirements.

Step 6: Book the Moving Company

Choosing the right office removals company is essential for a successful and damage-free office move. Pick a reputable and licensed company which will fully cover the move. Ask for a representative to visit your office and then determine together what will be packed for the move.

Step 7: Plan the office design

The design of the new office premises has a big role in the success and growth of your business. A good office design and space plan will make the workplace more functional and thus increase productivity. Use this opportunity to do things differently and improve and transform the working area.

Step 8: Plan the IT relocation

The logistics are an important aspect of every office move. Make sure that the IT infrastructure is relocated as quickly as possible, so even if the office is not completely arranged, the working process can continue.

Step 9: The office lease

Talk to a property solicitor to make sure everything is documented in your office lease, before you sign it. If you don't understand a clause, don't sign anything before being given clear information on the matter.