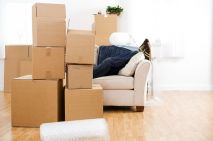 What Is a Good Estimate?
1. THE IMPORTANCE OF RECEIVING GOOD CALCULATIONS
Demanding frequently a precise calculation of the taxes that bind you to a moving company is one of the most essential duties of any client. Unless you follow strictly the amount of money that you have to give to the company in exchange for their services, it won't be long before you receive an unpleasant surprise in the form of financial losses. If you have contacted a good company, it will not lie to you and in the end the numbers and your expectations will match. Of course, every business is filled with frauds, more or less and there are still a lot of companies offering moving services that are ready to deceive you for the sake of their own benefit.

2. ACQUIRING FINE ESTIMATES
Naturally, the fastest and easiest way to obtain a truthful estimation of your due taxes is to inform your company of all the items they will need to take care of and all the other little or big obstacles they will have to go through in order to properly help ou with your relocation. The moving company staff will mark everything which you haven't mentioned to them and if this happens the sum that you will have to pay gets larger. If you are honest and punctual to the company neither you will be surprised, nor will the company be able to cheat you.

3. THE MAKING OF AN ESTIMATE
The company estimates your full taxes depending on several factors. The first is the different kinds of your belongings-big, small, sharp, breakable, etc. The second is the way your things need to be packed-in large boxes, small boxes, in bags, and how much protective material they require. The third is the manner of transportation that will be the most suitable for your possessions. The fourth is how many people are needed in order for your move to be successfully completed and the fifth is the amount of time the job will take. Usually the greater the numbers of any of those factors are the more you will have to pay for the company's services.

4. WORKING WITH A BINDING ESTIMATE
In all likelihood the company will send someone of their own to investigate your situation from up close but this doesn't always occur. Don't count too much on the agent's efficiency and expertise because he could make a mistake for which you will pay from your own pocket. To be certain do it yourself and make sure you do it well. There are many ways in which you can get additionally taxed. In order to prevent that from happening you need to get a binding estimate. With a biding estimate even if the numbers do not match you will still have to pay the amount you have initially agreed on. This may be a nice way out but don't forget that it is wrong to deliberately concealing and not mentioning some of your belongings. Also, receiving such type of an estimate is slower to obtain because the investigation of your possessions will be prolonged. In the end it all depends on whether or not you have trust in your company. If you do, then it is safe to use the unbinding estimate but if you are suspicious about your company deceiving you then you can solve this problem by obtaining the binding one.