Brent'S MAN AND VAN
Great Deals On Man And Van Hire In Brent
Make Sure That You Choose The Right Man And Van In Brent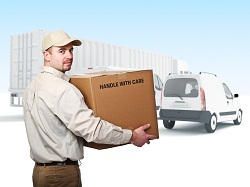 Making sure that you get amazing results from your man and van in HA0 area is our job. We want everyone to have the easiest time possible with their removals, no matter the size. We know that having an HA0 area man and van service that you can trust is a massive relief on a removal. For this reason we offer all sorts of deals and services to make sure that you don't have to worry about how you are going to get your smaller relocation done. Our Brent based team can make your life easier, as they are experienced and fully qualified to help you out.

- Bespoke services to match your specific needs
- Experienced Drivers
- Satellite navigation systems in all vehicles
- Punctual and polite staff

Having our HA9 region man and van service come and give you some help will always mean that you are able to reduce the hassle that your removal imposes on you. We can also help with smaller jobs, like moving equipment around, or picking up bulky items. Our drivers know their way around the area, and will always be able to give you a hand with the loading process. No matter what it is that you require of them, we can make sure that you are well catered for, and our prices are always competitively low. Call us now on 020 8746 4330.
We Give You The Best Removals In Brent
There are many, many benefits to using our services. Our removals services are second to none in the Brent region. We know that house relocation within HA0 can be really difficult to get along with, and you will need professional help. We offer a comprehensive range of services for all sorts of different jobs that may crop up. No matter what it is that you are after, we can help you. From planning your removal to getting it finished, we can be with you every step of the way. Why no simply get in touch with us, and we can let you know all sorts of highlights that come with hiring us as your removals team in HA9.

- Help with planning for ease.
- Efficient and experienced staff
- All sizes of moves taken on
- No Hassle removals
- Affordable and competitive rates

We know that smaller removals can need help just as larger ones do. We offer a range of sizes of vehicle, and we can cater for your removal by providing the right number of movers. This basically means that you get a removals team who are specifically selected for your move. A bespoke service is what we offer to make sure that you are always correctly helped out. Our teams are extremely well versed in all sorts of different removals, meaning that they are aware of how to deal with any issues or problems. You need only get in touch, by phone or by email, and we can let you in on more about our moving services within HA9 district.
Always Choose An Up To Date Man With Van In Brent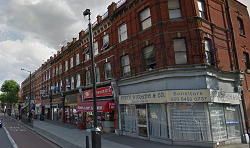 If you are wondering how on earth you are going to get on with your smaller removal, or how you are possibly going to get things across to storage, or to be recycled, then you may want to consider our man with van team within Brent. They are capable of moving a range of different items, to make your life easier! You will find that our drivers are perfect for all sorts of jobs, from doing smaller removals in HA0, to getting your items to storage. We can help you pick up large pieces of furniture when you are kitting out the new house, or you could use our man with van to get rid of old furniture as you move out.

- Modern Vans of different sizes.
- Helpful drivers
- Quick and easy loading
- Amazing prices on all sorts of different services
- Excellent guarantees

When you are looking in to the different ways in which we could help you with a man with van within HA0 region, you may be surprised. We can cater for a range of different uses, by supplying different numbers of helpers. We use sat nav systems in our vehicles to ensure that you never get lost. Safety and security are our top priority for you when you are using our services in HA9, so make sure that you give us a call to find out more, on 020 8746 4330 today.
We Can Help You With Perfect Storage In Brent
Knowing that you can get great storage in the HA0 area is only going to help your removal process. We love helping our customers out with our perfectly sized units, and it can take the pressure off in a big way. We offer a range of storage units in the HA9 area, so we definitely have something to suit your needs. Whether you are after long term units, or just something for a couple of months, it will be worth coming to us. We can make sure that your items are safe and secure in Brent, so make sure you get in touch to find out more.

- Spacious and clean storage units
- Easy access to all units
- Varying sizes to match your storage needs
- Extremely good value for money
- Catering for your needs and budget

We know that moving house is always going to be a stressful time, and we are also aware that there can be many issues involved in the process. For these reasons, we want to offer some respite in the form of excellent storage within HA9. If you know that you are going to have some over spill, then bring it to us and we will look after it for a low price.
We Can Also Help You With Your Packing Materials In Brent!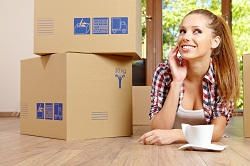 Call us today on 020 8746 4330 for excellent offers on all sorts of different packing materials in HA0. We know that when it comes to moving house, you want your belongings to be completely safe. We also know that moving things around all day can put a lot of strain on your removals boxes. For this reason we offer the best packing materials that money can buy, and for an excellent price. When you are looking for great packing services in HA9, get in touch with us! We can supply large quantities of the best packing supplies in the Brent area. No matter what kind of a move you are about to undertake, we can be sure to help you out. Be sure to get the best packing materials in HA9, and you will find that the result is an easy and secure move, with no failing boxes, of broken tape! We truly are the best in the business when it comes to packaging, so give us a call today for prices and more.

- Affordable and high quality materials for all your packing needs
- Save time and money by using us directly
- All sizes of boxes provided
- Sturdy and damage proof materials for best protection of your items.
- Bulk buy options available or larger removal jobs.