Brixton'S MAN AND VAN
Need Man And Van Hire In Brixton? Call Us Now!
Hire The Best Man And Van In Brixton Today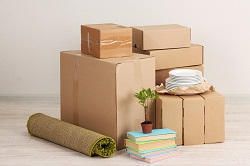 When it comes to finding the best man and van in Brixton, you need only to get in touch with us. We can supply you with man and van service for a great value of money within SW9 district immediately, with no delay. You want to get the show on the road when it comes to jobs like this, so let us help you out with our team. We can make your life that little bit easier, by simply reducing the amount of stress that you feel on a smaller removal. Our vans come in all sorts of sizes, to make sure that you can get whatever you need to inside them. This will help you get things moved easily and efficiently.

- Quick responses to your man and van needs.
- Modern and well equipped vehicles.
- All jobs taken on, with ease and success.
- Stress free, no hassle, quick work.
- Efficient vans of all sizes available.

We tend to find that there are a great many different uses that our clients find for our man and van services in SW2 area. From picking up furniture, to depositing things at storage, we can help with anything that you need. No matter what the situation is, we will be able to work with you to make it happen. Our vans are well equipped in a way that ensures that you always get great ease of use.
Make Your Removals As Easy As Possible With Our Team In Brixton
Removing the hassle form your removals in the Brixton area is our main aim. You will find that there are many ways in which to go about a house removal, and we can always make sure that you get the best from yours. We supply the vehicles, the advice, the team and even the packing materials! We know how to use our experience to reduce the stress of moving house in the SW2 region. Get in touch with our removals team today on 020 8746 4330.

- All sizes of removal undertaken
- No job is too difficult for our removals staff
- Easy and efficient workers
- Punctual and polite staff
- Clean and well fitted moving vans

Knowing that we can help you with all sorts of removal issues within SW9 area can take the weight off of your shoulders. We know that you will need some support and advice, and whether it is planning, packing or the move itself, we can help. Our staff are always polite and helpful, making your house and office removals an easy process. Our vans are clean and will always be able to accommodate all of your items. You will find that our staff are quick and know the industry well, so no matter how big or small your removal is, you should try us out!
You Will Always Get The Best Man With Van In Brixton With Us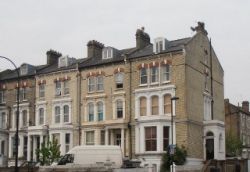 When it comes to man with van services in Brixton, we will not be beaten on quality of service. We know that hiring a man and van can be stressful, so you can count on us to keep things quick, cheap and easy. Our drivers know the area like the back of their hand, but we also offer longer stretch journeys, for those of you traveling further afoot. Do not hesitate to call us, as we can supply a range of different services, to suit whatever needs you may have for your man with van within the SW9 area.

- New vans of a range of sizes
- Sat Nav and GPS systems in place for ease and security
- Experienced professional drivers, always on time and willing to help
- More staff available to help out
- Affordable rates and hourly charges
- Top notch service

Having an extensive selection of vans and drivers means that we can organise a bespoke man with van service around SW2 district. This essentially means that you can choose the type of van, the size of the van, and the number of people that help you out. If you get in touch we can have a talk over the things that you need form us, and get the process moving. Call us today on 020 8746 4330 to find out more.
Our Brixton Storage Is Second To None
Getting storage in the Brixton area can sometimes be a tricky process. You know that you want somewhere safe and secure, but the trouble is, will you be able to afford it? With our SW2 area based storage units, you will always get amazing value for money. There is nothing that we can't help with, or keep safe for you. Our units are clean and well kept, ready to accept your items. They are safe and secure, with no concern as to intruders breaking in, or anything damaging your items. Finding the right space to store your things in SW9 area can be tough, so it is well worth giving us a call to find out more as to how we can help you.

- Cheap and flexible storage prices
- Spacious units of different sizes, for all sorts of storage needs
- Great value offers on longer storage purchases
- Clean and tidy units, ready to keep your items secure
- High security on all units, safety of your items is a priority

Whether you are in need of long term storage on a large scale, or just a couple of months worth, we can help. Our prices are extremely affordable, as we know that paying to hold on to things is a nightmare! We have great staff, and will always be able to help you get the best from your time storing things with us.
Because We Supply Amazing Packing Materials As Well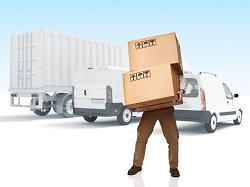 No matter what it is that you are after when it comes to packing materials, we will have it in Brixton! We can help with all sorts of different packing services and supplies, to make sure that your belongings are properly protected and organized. Whether you are looking to put things in to storage, or to move house, you will need the right boxes and other packing supplies. We can help, by providing high quality packing materials in SW9 at an amazing price.

- All sorts of packaging supplied
- Excellent prices and great value for money on all items
- Rage of different box sizes available
- Perfect for removals or for storage purposes
- One stop shop for all your packing needs

Whatever it is that you need, we will have it. All of your packing materials can be found with us, and at a great price. You will never go wanting of the right boxes, tape, pens and padding in SW2. Why not give us a call today to find out more as to how we can get your packing supplies over to you. We can cater for large orders, or you can come and pick up a few bits and pieces. Never worry about how you are going to get your items packed up, just give us a call on 020 8746 4330 and we can make sure that you are looked after in the best way possible. We can even order items in for you, if we don't have them! Our aim is to make your removal less stressful, and to keep your items safe.