Bromley'S MAN AND VAN
Great Removals In Bromley At Your Disposal
Make Your Life Easier With Our Man And Van Service In The Bromley Area
Everyone knows that doing a small house move can be tricky, simply in working out how best to do it. You need to use our services, because we offer the best man and van team in the Bromley region. Should you be after amazing small removals within the BR1 district, then we can help you. From planning to unpacking, we can be with you every step of the way, and we will always be on hand to reduce the stress of the job in general. Your man and van service needs to be efficient and great value within the BR2 area. We work closely with our team to ensure that there is no chance of anything going wrong on your job.

- Top quality service for small removals
- Perfect for odd jobs that need larger vehicles
- Well equipped vans, using satellite navigation systems
- Experienced drivers who will be happy to help you with loading and unloading
- No hidden costs or charges, what you see is what you get!

When you are using our man and van drivers, you will want to know how much you are paying up front, because no one likes a surprise! For a stress free moving job, you can be sure that we can help. Whether you are actually doing a removal or you need to move some furniture from place to place, we can help you. Why not get in touch with us on 020 8746 4330 and we can book you in today.
We Can Help With All Sorts Of Removals Within Bromley
We know that getting things moved can be a nightmare. You want your removals in Bromley to be swift and easy. Our experienced staff can make your removals to BR1 area so much easier. We can help with everything from planning to packing, alongside the actual day of the removal itself. You will find that there are a great many ways in which a house moving service can help you. We aim to make your experience a pleasant one, rather than a scary one! We keep our prices low, and we know that you will be satisfied with the way in which we work.

- Why waste time with other firms?
- Quick and easy house moving, with experienced staff.
- Safety is our number one priority, and your items will remain in great shape
- No hassle, quick quote booking process
- Great prices, no matter how big or small your move is.
Our experienced BR2 area removals team are perfect for your home moving. We can ensure that there is no chance of anything getting broken, as we are extremely careful with your possessions. The fact is that you will need to be very aware of how fast the team need to move as well. We can make sure that your items are moved quickly, without compromising on the safety of your belongings. Don't miss out on a great deal, call today!
Why Waste Time? Use Our Bromley Based Man With Van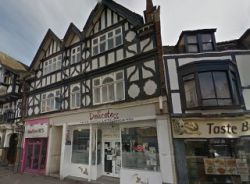 We are very careful when it comes to smaller removals to remain competitive in a growing market. Our man with van service for the Bromley area is testament to this. You will be needing to keep costs down on your smaller removals, as after all, no one wants to get stuck paying huge amounts. We can provide amazing value for money on these sorts of man with van services within the BR1 area. Why not get in touch with our staff, who would be delighted to give you a quote today for your van job. We can provide a range of vehicles to match your needs.

- Punctual and efficient service
- Amazingly low prices on all jobs
- Additional staff available for larger jobs
- New larger vehicles available to larger jobs also
- Easy and stress free moving services.

When you are doing a smaller move, using our man with van service in the BR2 district, you don't want to get lost! Our drivers are very experienced, and know the area well. However, they get a helping hand from our GPS systems, which are in every van! This means that we always have a track on where your van is, perfect for safety and security! No matter what your needs are, when it comes to our vans, you will not get better. Call us today on 020 8746 4330.
In Need Of Great Storage In Bromley?
Storage in Bromley is a hard thing to get right. You want a lot of space for your money, but it has to be clean, well ventilated, impenetrable and generally extremely secure. You are in luck however if these are the things that you want, as we can provide them. Our storage units in the BR1 district come in a range of sizes, and will be perfect for whatever your needs are. We clean our units ready for you to move in, and the fact is that your items will be completely safe and sound in our care.

- Clean and clear storage units
- Various different sizes available for hire.
- Long term or short term hire both possible
- Great value for money on all units
- Zero hassle, easy booking process for all customers.

We can give you a key for your unit, so that you can get easy access. We know that sorting out storage within the BR2 region can be stressful sometimes, so you need to get the best chance of a calm and easy experience. You need to come to us! Our units are extremely good value for money, with a great deal of space for a low price. You will find that our staff are on hand to give you help with your items, and all will be smooth sailing once you have arrived.
We Can Solve All Of Your Packing Troubles Around Bromley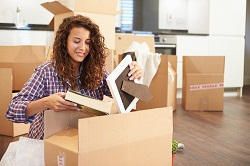 Come to us for amazing packing service in Bromley. Whether you need to pick up supplied for your removal, or you actually need help with boxing things up, we can help! You want your removal to be as easy and stress free as possible, so why not give us a try? We can help with our full packing service for moves within the BR1 area. We can also supply boxes of all shapes and sizes, to cater for your removal needs.

- Amazing range of packing materials supplied
- Perfect packing teams available to box up your belongings
- Reduce the hassle of your removal process
- Incredible value for money on our packing team
- Great prices for our packing materials

No matter what it is that you are after, we can help you. Our staff are dedicated to making your life that little bit more easy, and the results speak for themselves. If you are looking for special boxes for certain items, or packing services for a whole house within the BR2 region, then come to us. You only need to give us a call on 020 8746 4330 now to hear about how we can help you to get success on your move. Whatever the issues that you need to solve with boxing up your possessions, we can help you today.