Brompton'S MAN AND VAN
Incredible Removals Within Brompton, SW10
Perfect Brompton Man And Van Services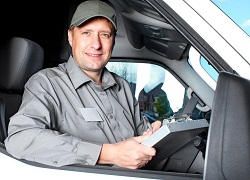 We are a team dedicated to making your life easier when you are doing smaller moving jobs. Our Brompton based man and van service is great for a range of jobs. Whatever it is that you need, our team can help you to move your things form place to place. We have a range of new well-equipped vans, and a team of excellent drivers to get you from A to B. You will find that our prices are always competitive for man and van services in the SW10 region.

- Easy and efficient van services in the area
- Punctual staff and experienced drivers
- Always ready to help with your loading and unloading
- Never a wasted minute on your job
- Great prices all year round, no matter the size of the job

When you are looking for the right way in which to do a smaller removal, you will find that there are a range of different ways in which we can help you. We have various differently sized vans in the SW5 district, to cater for whatever it is that you need to move. Our teams use GPS and satellite navigation systems to get you to your destination fast. For the best in SW3 area man and van services, you only need to call us today on 020 8746 4330.
Get The Best From Your Removals In Brompton With Our Team
When it comes to moving house, you know that things can get pretty stressful. You will no doubt find that the best way to avoid this stress is to use a great removals team in the Brompton area. We can help with all sorts of SW10 district removals problems, whilst keeping you under budget, and never risking the damage of any of your items. We keep our processes simple and effective, whilst never missing a beat. This means that your house removal goes ahead quickly and easily, with no damages.

- Reduce the stress of your removals process
- Keep to your budget with our excellent prices
- Our no nonsense team will get you moved in no time
- Safe and secure, your items will be looked after
- Polite and friendly team will work well with you

Our staff are on hand to help you with your move in the SW3 region. We know how important it is to keep track of things like prices, but it is also essential that things are not delayed. You want your removal to be stress free in the SW5 area. We can make sure that there is no possibility that you are stuck with late arriving staff, or broken belongings at the end of the move. You simply need to get in touch with us for the best service.
Amazing Brompton Area Man With Van For All Your Needs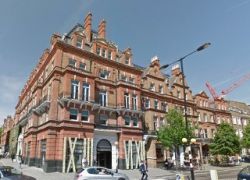 Knowing that you have a great team on your side is a big part of reducing the stresses that come with moving your items. You will find that our Brompton area man with van team can make things so much easier than you would imagine. They are perfect for whatever stresses you may have in your life. If you need to get furniture over to storage, or do a small removal, then simply get in touch with us for easy SW10 area man with van services. Our teams cover the whole SW3 district. They can make your life so much less stressful across all manner of different jobs.

- Modern and top of the range vehicles
- Well equipped with GPS and SAT NAV systems
- Ease of use and no stress with bookings
- Low prices on all jobs, no matter the size
- Great drivers and helpful staff because you deserve it!

Our SW5 district teams are able to offer you a range of different vehicle options, so that you can curate the perfect van service. No matter what it is that you are in need of, you will find that we can help. Our vehicles are safe, and our teams are friendly, and we know that we can get you from A to B without a hitch. We also use sat nav guidance systems to keep everything on track, so get in touch today on 020 8746 4330 to find out more about how we can help.
Finding The Best Storage In Brompton Is Now Easy
When you are getting storage in the Brompton area, you need your space to be clean and clear. We provide amazing units, that will be cleaned perfectly before you arrive. The things that you leave there can be accessed only by you, and our security is extremely tight. We are positive that you will always get great rates from our SW10 area storage services. We aim to match your budgets by supplying incredible storage options in the SW5 area. Why not get in touch with us today to see how we can help you towards getting your things stowed away?

- Amazing range of different sizes of units
- Perfectly clean and simple spaces for your items
- Safe and secure, your belongings will accessed by anyone other than you
- Dry and well ventilated, your belongings will remain in excellent condition

When you are on the hunt for the perfect storage, you may be wondering how you are going to get it without blowing your budget. Our units are available for amazing prices in the SW3 region, and we know that you will always be able to find an option that is right for you, no matter your needs. Our units are always clean and clear of anything that may get in your way, so why not come down and have a look for yourself?
Our Packing Services In Brompton Are Second To None!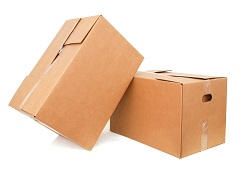 We know that there are a great many issues that can crop up whilst you are preparing for a removal. We can help with one of them - packing. We offer helpful packing services in SW5 that will reduce the workload that you have to deal with. We can also provide packing supplies so that you never run out of anything whilst you are getting your times boxed up and ready for the move. We have such a vast range of supplies in our SW10 store, that you will never be stuck for the right size of box, or the best type of tape!

- All manner of materials provided
- Excellent prices on supplies as well as services
- Quick and efficient packers for your removal
- Safe and secure boxing up of your home items, ready for the move or storage
- Great value and an easy booking system.

Get in touch with us now on 020 8746 4330 to find out more about how our SW3 area packing services work. We can help you get things safely prepared for the removal, so that there is no risk of them getting damaged whilst you are on the move. We can take the stress out of your move, because you don't want to be worrying about getting things packed up! Whether you need a couple of boxes doing or the whole house, our packers can help you, so give us a call today and we can get you booked in with our stress reducing team!