Camberwell'S MAN AND VAN
Expedient and Efficient Man and Van Service in Camberwell, SE5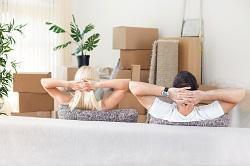 London Man and Van is the solution to all moving-related problems. We make sure that our customers arrive safely at their new house with the minimum amount of hassle and at the best prices in Camberwell, SE5. Our man and van is the right choice for so many reasons. We have great vans and better movers, reliable and diligent, always ready to provide you with a quick but safe service. All you need to do to get a man with van from us is call 020 8746 4330 and tell us how we can be of service.

Terrific Removal Vans for You in Camberwell, SE5

If you are a self-sufficient person and you prefer doing things yourself, let us give you all the tools for the job. When facing a move, you will want a sturdy removal van that will fit all your belongings. We have those of all sizes and we keep them clean and maintained by the best mechanics in the business. Our van hire in in Camberwell, SE5 is even cheaper than our man and van service and you will find a lot of benefits connected with this service. And don't worry about driving the van – our professional drivers have that covered as well.

The Man with a Van to Do the Job

With our man with a van you can move almost anything. Small removals are never a problem and you can transport any number of boxes across Camberwell, SE5 and back whenever you want. The service entails exactly what it says on the label – a man and a van, the ultimate combination to see to all your needs. When you call 020 8746 4330 and ask for your free quote, you receive a promise and that promise is getting expert services from the best hands in the area. We are great value for money and you cannot go wrong with us.

The Removals Services in Camberwell, SE5 You Want and Need

With all the removal services on offer in Camberwell, SE5 and the surrounding areas you might be puzzled about why you should come to us. The answer is simple: quality. With us, you receive quality moving services at excellent prices. The prices can go down, but the quality of service can only go up. We never compromise on the latter and the former gets better with ongoing services and with our exclusive offers. We are dedicated to helping the customer in any way we can. Get in touch with us today and talk to an expert about your move in Camberwell, SE5.

The Fresh Scenery at Camberwell, SE5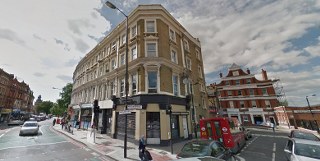 Camberwell, SE5 is located in south part of Inner London, in the London Borough of Southwark. Historically, its name – which means 'Well of the Britons' – is given after the few surviving Celtic inhabitants who lived in a place ruled by the Anglo-Saxons. It saw its first real development after 1800s when it started shifting from a rural spot to a more metropolitan. There you can visit the Camberwell College of Arts or the South London Gallery, or the Blue Elephant Theatre for entertainment. It is a place of arts, with a number of former inhabitants being humourists and writers, such as Robert Browning.

The Ultimate Packaging and Boxes in Camberwell, SE5

Apart from all the other man and van services which London Man and Van offers in Camberwell, SE5 we also have packing services and materials which you can make use of at any time. We will provide you with the highest quality of goods to fit your belongings in and make sure that they survive even the bumpiest roads. Our removal boxes are incredibly durable, we have yards of bubble wrap to keep your items safe from damage. We will even bring labellers so that you can organise the boxes yourself. Act now, contact us on 020 8746 4330 and get your free quote!