Camden'S MAN AND VAN
Excellent Value Removals In Camden
Our Camden Man And Van Service Can Get You Places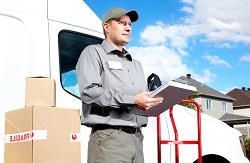 When you are considering using a Camden based man and van service, you will be after great value for money. We can help with a variety of different jobs in the NW1 area, no matter the size. Whether you are taking a few things to storage, or doing a smaller removal, we can help. Our N1 area man and van services are great for whatever you need. We have different sizes of van to suit the sizes of the things that you need to move, as well as your budgets.

- Essential service for those on smaller removals
- Easy booking process and friendly staff
- Great value for money, competitive rates for all jobs.
- New, top of the range vehicles
- GPS and sat nav tracking for all vans.

No matter what you can afford, we will be able to help. Our WC1 man and van team are waiting for your call. They can aid you with top of the range vans to make sure that your move is successful. When you are using our team, the drivers will always be friendly and help you to load and unload your items. We generally want to reduce your stress, so we make things easier! Our prices are competitive as well, so be sure to get in touch today on 020 8746 4330 to get a free quote.
Easy And Efficient Camden Removals Every Time
Reducing your panic when it comes to Camden removals is our mission! We know that moving house can be a painful experience, and it is our job to prevent that from being the case. Our NW1 area removals team are able to help with all sorts of different moves, so that you are never worried as to how you should be doing yours. We can help with everything from planning to packing, and will have you in your new place in no time. When you are looking to move in the N1 district, you need only come to us for help!

- Get great offers on your home move
- Helpful staff, and experienced drivers
- We can provide strapping and blankets for vans
- Planning advice available for all movers
- Long haul and shorter moves both taken on

It may seem like a lot of work doing a house move, but with our excellent team, you won't notice it! With the amount of removals that we have done in the WC1 area, we have gained a lot of experience. We offer you great prices, because everyone deserves a great move. No matter what kind of move you are doing, or what your budget allows for, you should give us a call today, and we will do our best to cater to your needs!
Try Out Our Camden Area Man With Van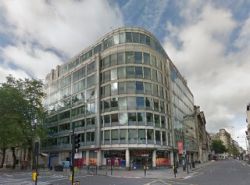 When it comes to man with van services in the Camden area, we know our staff. We have been working with our van drivers in the N1 region for a long time, and have accrued some serious knowledge about the industry. When it comes to reducing your stress in general, we know what we are doing. You will find that the result of this is to make your life a lot easier, no matter what the job you are doing is. We can offer great prices for all man with van jobs in the NW1 area.

- Clean and new vans, keep your items in good condition
- Amazing prices throughout our range of services
- Bespoke jobs available on request
- Safe and secure moving of large and bulky items
- Helpful drivers will aid loading and unloading

We are the most reliable man with van team in the WC1 region, and will be happy to show you! You need only to give us a call on 020 8746 4330 to find out how we keep our prices competitive against the rest of the companies in the area. With regards to ensuring that you are moved safely and securely, our staff are friendly and hard working, helping you to load and unload your items at the beginning and end of the process.
The Best Storage In Camden Is Just Round The Corner
We know that it can be hard to find satisfactory storage in Camden, for a price that you can afford. The fact is that these units usually cost a lot more than you would want to be looking after things that you don't use! Our N1 district storage units are perfect for anyone who needs a place to leave their belongings when they don't need them. We offer clean and clear spaces for an amazingly low price for the region.

- Large and small units available
- Excellent prices to suit your budget no matter the size needed
- Safe and secure units - only you have the keys!
- Easy access at all hours of the day
- Long or short term lets available

Our units are available on a flexible basis, so you only pay for what you need. We have easy access to our units in the WC1 area. Our self storage spaces in the NW1 district are perfect for all manner of items, as they are safe and secure. No matter how much you have to put away, or how long you need to store it for, we can help, so simply get in touch with us today on 020 8746 4330 and we can let you know our rates.
We Have Amazing Packing Materials In The Camden Region
When it comes to packing your home in Camden, you may need some help. Our staff are all well trained and able to box up your house in no time at all. With low prices on our packing services within the N1 area, we can reduce your stress considerably! Our no nonsense team can get things wrapped and put away for storage as well, so that there are no breakages in transit. You will find that we can make your life so much less stressful when you are moving! Why bother with boxing up your belongings, when our team could do it for you at an amazing price? Remove the hassle from your removal, and get us involved - we can do it with ease!

- Our packers can help you get your home packed up!
- All packing materials for the job available from us
- Amazing prices on supplies like boxes, tape, markers and bubble wrap
- Great value for money on pack services as well
- Reducing your removal and storage stress all round

Call now on 020 8746 4330 to hear more about our amazing prices on a range of different packing materials in the NW1 district. We can cater for all of your supply needs, with everything from boxes to packing paper. Your items will never be so well protected as with our materials! You can visit us in the WC1 area, or we can deliver to you. We use our own products for your pack up services, so we know that we are only dealing in high quality, well tested materials. Whatever the size of your removal, no matter how specialist your supply needs, we can help you, or even order things for you!