Canary Wharf'S MAN AND VAN
Easy And Efficient Removals In Canary Wharf, E14
We Can Give You An Amazing Man And Van In Canary Wharf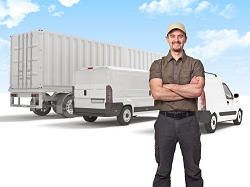 Whether you are looking to do a small removal or get some furniture over to storage in E1, we can help. Our man and van service in Canary Wharf is second to none. We aim to make your jobs as stress free as possible, and this is all down to making sure that you are not left waiting around when you are using our van service. We know that money can be a panic inducing problem as well, so we keep our service high and our prices low. When you are looking for perfect man and van services in the area, just come to us!

- Easy booking system for quick arrangements
- No hassle, always punctual drivers
- Staff happy to help with all loading and unloading!
- No stress, just reliable service
- Amazing value on all journeys, no matter the length or load size

Our man and van drivers are the best in the E14 region. We have helped many people with moving from flat to flat, or office to office in the area, so we have learnt a thing or two. Our drivers know the area well, but they are also equipped with new satellite navigation systems to make sure that you don't get lost! We can get the job over and done with in a flash, so call us today on 020 8746 4330 and we can organise your move today.
Removals Are No Trouble For Us In Canary Wharf
Removals in Canary Wharf can seem scary. There are many ways in which your move can go wrong, and you want everything to be easy and secure as you get form place to place. If you want your removals in the E1 district to go to plan, then why not try us out? We can help from the planning stages, to ensure that your move is a no-stress affair. We know that you deserve to get the best, no matter your budget, so give us a call, and we can outline the ways in which we can make the whole job an easy one.

- Catering for all manner of house moving and office moving needs
- Be confident that your move is in safe hands!
- Always on time, always ready to help, great movers
- Easy and stress free home moving
- No job is too big or small for our top team

Whether you are moving a long way, or just round the corner, we can help you. Our E14 region removals services are the best in the area, and we give an incredible price as well. Our value lies in an understanding that great service gets passed on by word of mouth! Our team will be able to move your belongings with no fuss or upset whatsoever, so why not get in touch with us today?
If You Need A Canary Wharf Based Man With Van, Talk To Us!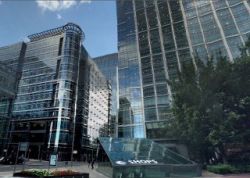 If you have something to get from A to B, but it won't fit in your car, then you need our man with van service! We have a range of great vans in Canary Wharf that will be perfect for your job. Our vehicles are clean and modern, and we have a few different sizes, so you will always get the right van for the job. No matter what it is that you need to move, our man with van service in E1 area will be perfect for you.

- Modern vans of all shapes and sizes
- No fuss bookings, and great deals on offer
- Perfect value for money on any job in the area
- GPS and SAT NAV systems on all vans
- Guaranteed safety for all of your items

We offer great prices on our man with van servicesin E14 district. If you have something bulky that you need to transfer safely across town, then you should certainly get in contact with us. Our drivers are experienced on the job and have done various moves across the area, so you are in safe hands. If you need more than one helper, then just let us know! Call now on 020 8746 4330 for more information and advice on how to proceed.
Canary Wharf Based Storage Does Not Come Better Than This
No matter what it is that you need to store, we can help. Our Canary Wharf storage units are absolutely perfect for all manner of different things. If you need short terms storage in the E1 area whilst moving house, then get in touch. If you need a longer let on your unit, then just let us know! We are flexible to the end, and hope that this helps you choose us for your self storing option. For all of your queries and any bookings, you only need to get in touch.

- Clean and simple units for our items
- All sizes of spaces available, no matter your needs
- Great value for money on all different sizes of unit
- Easy to access, and no fuss to book
- Safe and secure all throughout the day and night

We can ensure that your belongings are safe with us. There is no risk of burglary or damage in our units, because they are modern and well guarded. We make sure that your storage unit is cleaned before you put your things in there. If you are after long term rental of a unit in the E14 area, then just let us know. Our facilities are easy to get to, and we have access for vans, and trolleys available for transporting larger items.
We Can Help With All Of Your Packing Needs In Canary Wharf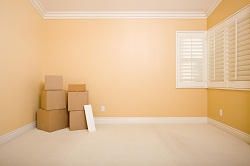 When you are looking for the right place to find all of your packing materials at once, you should get in touch with us. We have thousands of different products to help you get packed in Canary Wharf. When it comes to finding the right supplies for getting your possessions boxed up safely, you don't want to be going around to different places. We have everything that you could need in terms of packing materials in the E1 region. No matter what kind of boxes or wrapping paper you need, just give us a call today, and we can source it for you.

- Materials supplied for all removal or storage needs
- Packers on hand to help you box up your home or office
- Easy to find what you need
- Great prices on all supplies, and services
- Low fuss services for busy movers!

We also offer a comprehensive packing service in the E14 area, to make your removal less of a stress. If you are at all worried about the prospect of getting things boxed up safely in time for the move, then it is well worth getting in touch. We have staff who are fast and efficient packers, who will be able to get your place safely secured in boxes in no time. We offer this service at a great price, so that you can have a low-stress move, no matter your budget. If this is the sort of thing that appeals to you, then you should certainly get in touch with us today on 020 8746 4330.