Catford'S MAN AND VAN
Essential Removals Help within Catford, SE6
Amazing Man And Van Services In The Catford Area!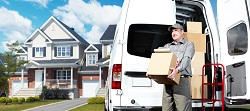 When you are hiring a man and van service within Catford, you need to know that you are getting the best. We supply amazing, top of the range vans for all sorts of uses in the SE6 area. When you are using our man and van teams, you will notice that we offer incredible customer service, at an amazing rate. This leaves us head and shoulders above the competition in terms of value for money. With our experienced staff and modern and new vans, you always get the move that you need, because we deliver a great man and van service every time.

- making your life easier on smaller removals
- No fuss booking process with no hidden charges
- Amazing prices on all jobs, no matter what the size will be!
- Great drivers, aided by guidance systems, and tracked by GPS
- Safe secure, stress and trouble free!

Our man and van staff in the SE26 district will be happy to help you with all manner of different jobs. Form taking things to storage, to moving flats, you would be surprised at the versatility that our vans have. We offer a range of sizes, and you can hire additional staff to aid your loading and unloading. Basically, you can order a mini removal team for your flat move! Call us today on 020 8746 4330 and we will be able to make sure that you are never without a great van and man.
Why You Should Use Us For Your Catford Region Removals
Our Catford removals team are the best in the business. We can give you perfect service on a range of different house moving jobs in the SE26 area. With our removals team, you get a clean vehicle, a great team of staff, and an efficient service. The team will be able to move your items quickly, but without any breakages, and they will have you moved in no time. You want to keep the stress levels low on your removals, so why not try us out today? We keep our prices low, and we know that our value is unbeatable in the area.

- All house moves taken on.
- Easy and discreet service from our experienced staff
- All items carefully managed during loading and unloading
- Amazing guarantees on all moving services
- Extra staff available for quicker loading

Having a perfect SE6 district moving service around the corner can make your moving a lot less of an issue! We will be happy to come and help you with all sorts of different jobs that come with the process. From planning to completion we are happy to be there and guiding you through it all. Moving house can be a scary time because of the costs and the various things that can go wrong. It is for that reason that we ensure that you are well looked after.
There Is No Better Way To Get Amazing Man With Van Service In Catford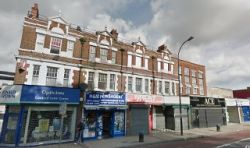 Whether you are looking to move some bulky items across town for a job, or you need to move all your belongings to Scotland, our Catford area man with van team can help you out. We know that there are many ways in which these things can become difficult, so we use only the most experienced and trustworthy drivers on our van jobs. If you feel like you could do with some assistance of this sort, then you only need to get in touch with us. We can then have a chat about how best to go ahead with the job.

- The best teams in the area
- Incredible prices on all jobs within the region
- Long distance services also available
- Punctual and polite drivers who never let you down
- Never get lost with our sat nav systems in all vans

Your man with van job in the SE6 area needs to be without any worry. The minute you start to get concerned about things on a job like this, the more likely it is that things will go wrong. With our man with van service within the SE26 region, you never have to concern yourself with the safety or security of your belongings. There is nothing that we won't do to make your life easier on these sorts of moves. Call us now on 020 8746 4330 for further information on the jobs that we can help with.
Simply The Best Of Storage In Catford
Having a great storage facility near you in the Catford area makes things a lot easier! We are happy to cater for all sorts of different items and load sizes that you may have. We know that there are many different ways in which the conditions of your SE6 district storage unit can affect the items you put in there. We offer clean and well looked after units. Your items will always be safe with us.

- A range of different sizes of units available
- No fuss in booking, access or loading
- High security facility, only you have the keys to your lock up
- Parking for vans and easily maneuverable loading area
- Great prices on all units, no matter the size or length of lease

There can be nothing worse than having trouble getting your belongings from the van to your storage unit within the SE26 area. It is enough of a hassle trying to load them in in the first place! We have a range of different ways in which you can access your loading area, so that your process is completely free of all that fuss. When you are storing your things with us, you will be the only one able to access your unit, for the best peace of mind.
We Offer Packing Services and Packing Materials In and Around Catford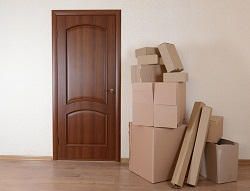 Whether you are looking for the perfect boxes or a team of people to do your packing for you in Catofrd, we can be of service! Our staff are on hand to come to your home and offer a complete packing service in the SE6 region! They can box up your home, getting all of your items away in wrapping and well protected in boxes. This is the perfect way to prevent accidents form happening within the boxes during a removal! For the most relaxed removal that you will ever take part in, get in touch with us!

- Pack up team available for hire!
- Stress reducing help on your move, lets you concentrate on other things
- Safe and secure boxing up of your belongings
- Materials provided at amazing prices
- Various amazing products available

We know that finding the right packing materials can be hard in the SE26 area, so we have collected the best and put them under one roof. If you need special sizes of box, perfect pens or tons of tape, we can help you right away. Our staff know the products well and will be happy to aid you with any questions that you may have about our products. If this is of interest to you, then we advise that you give us a call right away on 020 8746 4330, and we can give you more information.