Charlton'S MAN AND VAN
Moving Van Hire Attractive Offers in Charlton, SE7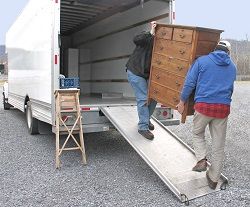 If you're the type of person who tends to leave things until the last minute, you'll be pleased to know we can accommodate you. Here at London Man and Van we know that sometimes you need a man with van service on the double, and while other companies in Charlton, SE7 might not be able to help, we can. We have excellent availability for any and all jobs, and can even offer same or next day appointments for those urgent requests. So if you need some help with your move and you can't afford to wait call 020 8746 4330 and book your man and van appointment.
Reliable removal van hire in SE7
The last thing you want when hiring a removal van is fear that it might pack up in the middle of your move, and from what our customers have told us, it does happen. But not when you come to us because we have the most reliable fleet of moving vans in all of SE7, they are regularly checked and serviced, and as soon as any problems are identified they are sent off for repairs. And in the unlikely event that something did happen we'd send a recovery man and van team to help get you back on track as soon as possible.
Man with a van at your service
When you choose to hire a SE7 man with a van to help with your move you might just assume that they will only help with the heavy lifting and transport. But not with London Man and Van - our man and van teams are highly trained specialists in the area of moving and can help with a wide range of issues, from advice about the best way to pack your stuff to help in choosing where to put it at the other end. We want to make your moving experience is as stress-free as possible so we do everything we can to help.
The Best Removal Services At Low Cost
No matter where you live in Charlton whether it's SE7 or beyond you will want the very best when it comes to removals. But we know you don't want to have to pay extortionate prices for the privileged, which is why going local pays off. We are the best movers in Charlton but we also charge the lowest prices around, making us a definite no brainer for your move. If you want great services, great prices and a great experience then get in touch on 020 8746 4330 today and treat yourself to the best.
What should you know about Charlton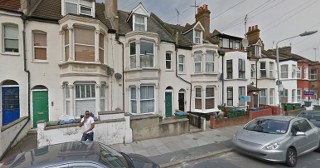 Home to the Charlton Athletic football club and the beautiful grounds and architecture of Charlton House, Charlton has a lot to offer. Part of the London borough of Greenwich, it is a relatively small area that also boasts Maryon Park - another area of beautiful greenery to allow visitors to enjoy the great outdoors. With another sport connection as the home of Blackheath Rugby Club, it's a place for action and entertainment. It has plenty of local travel options including numerous bus routes, nearby North Greenwich tube station and Charlton railway station. It couldn't be easier to get to.
Packing couldn't be easier
The success of your move will hinge on two things: how prepared you are and how well you've packed. People often assume that packing is just about fitting everything into as few boxes as possible, but effective packing requires a lot more planning than that. So don't worry about how many boxes it will take, make sure you plan it properly and we can worry about the materials for packing and boxes for you. We have a great range at highly affordable prices, so hire our packing options without spending a fortune. Our packers in Charlton, SE7 are here to help. All you need to do is dial 020 8746 4330 and get a free quote!