Chelsea'S MAN AND VAN
Easy Removal Services within Chelsea, SW3
Reduce Your Fuss With Our Amazing Man And Van In Chelsea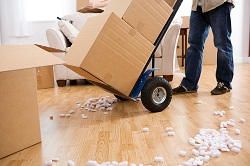 We know that when it comes to hiring a man and van in Chelsea, you need the best of the best. We offer all sorts of different services to cater for a range of uses of our man and van teams within the SW3 postcode area. You will be surprised by the range of different tasks that we can help with, so it is well worth giving us a call to talk over the things that you need from us. Whether it is a large load of belongings for a move, or just a single item that is too big for a car, we would be happy to help.

- Easy and quick bookings on all jobs
- Get a van today!
- Amazing prices on all jobs, no job turned down
- Clean and new vans for safe transportation
- GPS tracking and navigation systems in all vans

When you are stuck for how to transport a large load, you need only to get in contact with us. We can offer a great many different man and van options within the SW10 area. Our drivers are well versed in the game, and can get you from A to B in no time at all. You will find that our movers are careful and considerate of your items, making sure that nothing gets broken or damaged in the process. You want things to be relaxed and easy, not stressful, and that is what we offer! Give us a ring on 020 8746 4330 now.
Why Should You Use Us For Your Removals To Chelsea?
We know that we offer the best removals in the Chelsea area. There is no doubt as to the quality of our services in the region, and we know that there is absolutely no way in which you will be left stressed by your move with us. Our removals team within the SW3 district can get you from place to place without and difficulty. They will be there from the early stages helping you to plan, and can even help you to pack up your home, because we want your move to be as easy as possible! Our staff are friendly, so get in touch with us to talk over your needs today.

- Top quality of service guaranteed
- No job too big or too small for our team
- Great home moving across the country
- Experienced movers give your items the right treatment
- No wasted time, just efficient and secure house moving

We use modern vehicles and have a team of experts who will make your move so much easier. There are a range of different options that we can offer, and the fact of the matter is that you need versatility on your move. We offer flexible removals in the SW10 area, to make sure that whatever you want to get from your move is achieved. No matter how big the job is, or how far you are traveling, we can make it all work well for you.
The Best Man With Van Teams Are Here In Chelsea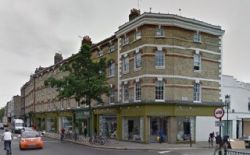 Reducing the stress of your man with van jobs within the Chelsea area is our main concern. We know that there are a lot of difficulties associated with this kind of job, and you will no doubt find that the results of working with us are always to avoid them. We have an amazing amount of experience in the industry, and will be happy to make sure that you are always well looked after. We can do all sorts of van jobs, from moving a whole flat, to getting specific items moved across town. Why not get in touch today to find out more about our SW3 area man with van services?

- All items moved, and handled properly by our staff
- Easy and punctual van drivers, available all throughout the day
- No booking fees or hidden charges
- Simple, no hassle van service within the area
- Satisfaction guaranteed on all jobs

When you are after the perfect man with van job in the SW10 area, then you should always come to us first. We have an easy booking process to make sure that you get your van as quickly as possible. We also offer amazing prices on all sorts of different jobs, so no matter the size of the load or the distance that you need to go, you will get a great deal. Our drivers use new and modern vans to make sure that your items are transported safely and securely. Give us a call today on 020 8746 4330 to find out more.
Accessible And Easy Storage In Chelsea
Everyone needs decent storage at some point in their lives, and our facility is the best in the Chelsea area. You will find that it is easy to get to, and all of our units are clean and perfect for leaving your things in. You will have the only key to your unit, and you will be able to keep your belongings safe and sound, without any worry as to security. The units are perfect for all manner of different items, so it is worth getting in touch with us to talk over your need. We can offer great deals on all storage units within the SW3 area.

- Variety of units available for all of your needs
- No matter your items, we have the right unit for you
- Various loading bays for easy access
- Trolleys and sack barrows available to use for moving heavy items
- Amazing value for money on all sorts of different spaces for self store

No matter what the size of your storage needs in the SW10 region, we can give you great value for money. There are many ways in which you can use our storage and we understand the need to be flexible. Making your storing process stress free is our main objective, so you will always get an easy and effective service from us. Whether you are looking for a massive unit for a long lease, or just a small room for a few weeks, we can be of service.
Packers and Packing Materials Available from Us In Chelsea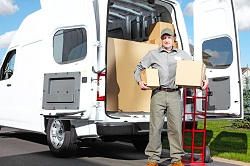 No matter what you are in need of, you should give us a call today for all of your packing needs in Chelsea. We offer a great range of different packing services for all of your requirements in the SW3 area. No matter whether you need materials or people to actually come around and do the job for you, we can help. Reducing the hassle of your removal or storage packing is what we do. We can get you the best supplies as well as doing the job in the SW10 area. You will find that our teams are polite, friendly and careful with your items. Give us a call today on 020 8746 4330 to find out more.

- Whatever you need for your pack up, we have it!
- Our staff will be happy to help with advice as well as doing the pack for you!
- Reduced fuss on your removal, with our pack services
- Great prices on a range of supplies
- All materials offered, and specialist items available by order