Chiswick'S MAN AND VAN
Getting The Best Removals Within Chiswick, W4
Finding The Perfect Man And Van In Chiswick Is Now Easy!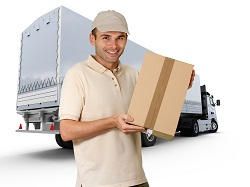 When you are considering how best to get a large load moved in Chiswick, you may want to try getting in touch with us. Our man and van teams are perfect for a range of different uses. Whether you need to pick up a new sofa, or you need to put a whole house in to storage, we can be of service! Our man and van drivers are experienced in all sorts of different jobs, and will be able to give you a top quality service, no matter what the job is. We use up to date vans that have tracking systems in place for your peace of mind.

- Reliable van services every day of the week
- All jobs taken on, no matter the size
- Great offers in a range of different types of jobs
- No stress, just easy van transportation
- Up to date and new vans available for premium moving very time

Reduce the hassle of your smaller move, and use our man and van in the W4 area. We supply the driver and the van, you supply the items that need to be moved, it is an easy process, with nothing to worry about. Our staff are capable of moving your things quickly and safely, with no fears of damages or anything else that may ruin your day. Why not give us a ring right away on 020 8746 4330 to find out more about how we can help with your move?
We Can Cater For All Of Your Removals Needs Within Chiswick
Moving house in Chiswick is never going to be fun. However, it need not all be doom and gloom, as we can supply a range of different services to help you with whatever your removal needs are. When you are looking into moving house, you may find that there are a few ways to do the job. Why not simply ring us up and we can give you our expert opinion on how best to do it? The results are always the same - amazingly easy removals within W4 district!

- Easy bookings process and quotes available immediately
- Reduced stress services - no messing around!
- Catering for a range of different home moving needs
- Long haul removals are no problem for us!
- Satisfaction guaranteed form our experienced staff

We know that there is nothing worse than getting stuck with a large load of items that won't fit in your car. If this is the case, then you need our removals service within the area! We can supply a modern, up to date van, to fit the item that you need to move. We can also ensure that there is no chance of your items getting damaged, as our drivers are experienced in moving all sorts of different things. When you are looking for the perfect team, try us out first.
After A Chiswick Area Man With Van?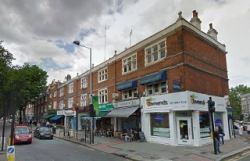 Whether you were looking for someone to help you store your belongings, or doing a smaller, quicker flat removal, we can help. Our man with van service in the Chiswick area will be perfect for all manner of different jobs that you may have. You will no doubt find that we are capable of getting whatever you need to move to wherever you need to move it to! With no concern for the things that you are transporting, as we are experienced in lifting and shifting various delicate objects that you may have.

- Book today and travel today
- Extra staff available for larger loads
- Great value for money, no matter your transportation needs
- Friendly drivers who know their way around the area
- Clean, efficient and easy, guaranteed!

Get in touch today on 020 8746 4330 for the best man with van services in the W4 area. Our man with van team are on call to help you get your items transported safely. We use GPS systems and satellite navigation to make sure that there are no delays. We can avoid traffic hot spots, and make sure that you get your job done on time, and in good shape! There is no reason to try out anyone else, as we know that we can always be of service to you!
No Fuss Storage In The Chiswick Area
When you are looking for the best storage in Chiswick, why not try us out? We have a range of amazing units on offer, that will suit even the most discerning needs. No matter what you want to store, from antiques to bags of clothes, we can accommodate it. Your unit will be secure, and our staff will be on hand to help with all of your storage needs. Get in touch today and we can let you know more.

- All load sizes accommodated for
- Easy access and loading bays for all vehicles
- No fuss finding us!
- Great value on a range of different unit sizes
- Trollies and barrows supplied for heavy items

When you are on the hunt for perfect storage in the W4 area, you need only to try us out. Our units are easy to access and we can make sure that you have what you need. Our units are well cleaned before your arrival to makes sure that your belongings remain in great condition. When you arrive there will be tools to help you lift and move your items around, which makes the whole process a lot easier! Why not give us a call today to find out how we can make your life that little bit more spacious?
Easily Solve Your Packing Troubles within Chiswick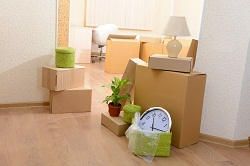 When you are facing down a removal, you may be a little concerned by the prospect of having to pack everything that you own up in advance of the transportation. It is an essential part of the move, and doing it incorrectly will leave things at risk of being broken. We can solve this issue by supplying a packing service in Chiswick. Our team are on hand to make sure that your packing goes to plan, and they are well trained in the art of wrapping your items and boxing them up so that they are safe to be moved. Avoid breakages and stress, call us!

- Staff on hand to help with all of your supply needs and advice
- Staff also available to help you box and wrap up your items ready to move
- Easy and stress free pack services
- Amazing prices on both services and supplies
- Trustworthy packing materials, that we use ourselves!

Our packing team in the W4 region are not all that we have on offer. We supply a great range of different materials for the job as well. If you need boxes, tape, bubble wrap, paper and pens, then you can come to us. We supply a fantastic range of different items that will be perfect for whatever you need for getting your pack up done. Don't risk the safety of your items by using flimsy boxes and rubbish tape, just come to us and we can help you out. Call us now on 020 8746 4330 and we can make sure that everything you need is catered for.