Clapham'S MAN AND VAN
We Can Sort Out Your Perfect Removal In Clapham
Come To Us For The Best Man And Van In Clapham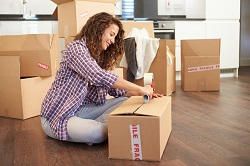 When you are looking for the perfect man and van within the Clapham area, you should try us out. We can supply amazing value for money on a range of man and van services in the SW4 district. Our drivers are experienced on the job and know the area well. They can get you from A to B without any hassle or delay. They are used to lifting heavy things carefully, so you will not have to worry about the safety of your items.
You should always use the best, because you deserve to be treated properly on your job.

- An amazing range of jobs taken on
- No task is too big or too small
- Reduce the stress of moving larger items
- New modern vans with great navigation systems
- Friendly and helpful drivers

Knowing that our team are experienced in all man and van matters within the SW11 region means that you can rest easy. We reduce the hassle of moving large and bulky items, with no concern as to their being treated anything other than carefully. You will find that our vehicles are clean and spacious, and perfect for moving whatever you need to. Give us a call on 020 8746 4330 to learn more about how we can help you out.
Your Clapham Removals Will Never Be Easier Than With Us
When you are looking in to doing a large removal, you may be concerned as to the vast number of things that can go wrong. We understand that moving in Clapham is tough, but with our services, things may not be as bad as you assume them to be. We can cater for a range of different removals types in the SW4 area, to make sure that your needs and your budget are taken into consideration. We supply a team of experienced movers who will have your things in the new house in no time with no fuss!

- Long haul and short distance jobs available
- Great prices on all moves, no concern as to meeting your budgets
- Easy booking process, free quotes and no hidden fees
- Friendly staff who are happy to help all day long!
- Save time money and effort by working with us

Getting a great move sorted out is no feat of luck. A removal needs skill if you are going to do it successfully. Our team in the SW11 region are perfect for all sorts of different removals. When you are looking in to moving house, you will quickly realise that you need a team who will be able to work together to achieve a greater result. This is what we can help you with - a group of movers who are used to working together, and who can get your items from place to place with no panic, damage or stress!
When You Are Looking For A Man With Van In Clapham, You Only Need To Call Us Up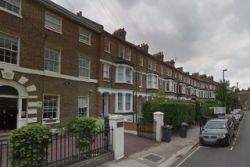 If you are in serious need of a man with van in Clapham, then why not give us a call? We know that having a large and bulky item that you need to get across town can be aggravating, but don't get worked up about it! We can supply a great many different options for all sorts of different needs. We supply modern vans with features like sat nav, as well as strapping, padding and blankets to protect your more delicate items from sliding about in the back. Should you be in need of a great team, get in touch with us.

- No matter the item, we can help you move it
- Get things across town, or across the country!
- Safe and secure, trustworthy drivers with steady hands
- Polite and punctual staff every time
- Book a van today!

Our man with van team in the SW11 area are perfect for all sorts of small moves, or long distance transportation. Whatever it is that you are after, you should just get in contact with us. When it comes down to moving things with safety and security, our guys are the best. They are experienced in the correct handling of all sorts of different items, so you can always count on us for the best man with van service in the SW4 district. Call us today on 020 8746 4330 to find out more.
Where Can You Find The Best Storage In Clapham?
When you need to clear out a little space in your home, or you are between flats, what do you do with your items? We can supply great storage space for anything that you need within the Clapham area. Our units are cleaned before your arrival to guarantee the cleanliness of your items when they are packed in there. We can also provide excellent prices on a range of different sizes of storage unit in the SW4 district. Why not give us a call about it to find out what we can do for you?

- ease of access guaranteed
- No risk storing your items with us
- Secure units, only you have the key
- Clean and tidy spaces on arrival
- Amazing prices on all sizes of unit

When you are looking for the best in storage within the SW11 region, you will always find that we can help you out. Our teams are dedicated to helping you load in form our easily accessed loading bays. We supply equipment to help move heavier items as well. Our units are available at all hours of the day, and you will be the only person with access, ensuring safety and security at all times. Whether you are looking for small storage units for a few weeks, or a massive space for a couple of years, we can help you out right away!
All Of Your Packing Needs Are Met With Ease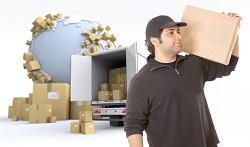 When you are thinking about a removal, you may be worried about how you are going to get your packing done in time. Luckily enough, we have an amazing packing service in place within the SW4 area. Our team can come to your home and get everything packed up in to boxes safely. This means that your belongings stand the best chance of being moved safely and securely. You will find that the results of our services are guaranteed to keep your items from damage when moving them.

- Get the best from your pack up process
- We supply top quality materials for the job
- Amazing value for money on all supplies and services
- Staff are trained in all manner of wrapping and boxing for ultimate safety
- Satisfaction guaranteed every time!

Our packing supplies shop is your one stop in Clapham for all that you need to pack your home up. We supply all the boxes, bubble wrap and tape that you could possibly need, so just give us a call if you are in need of anything! Our packing supplies area is based in the SW11 district, and is easy to get to, or you can order by ringing us on 020 8746 4330 today. There is no reason to pay over the odds for your house pack, so just try us out!