Colindale'S MAN AND VAN
High Quality Man and Van Services in Colindale, NW9 Available Now!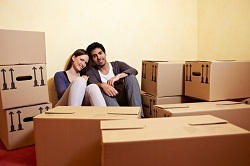 When you need something moving, a man and van company is usually the most cost-effective way to go about it. The man with van services provided by London Man and Van are some of the finest in the NW9, and are perfect for home removals, business relocations and for the general transportation of goods. We're well known in the Colindale area (and the surrounding areas) for our hard-working and conscientious staff as well as our services' efficiency, so we're well worth a look! To find out more, be sure to give us a call today on 020 8746 4330!
If you need a removal van in NW9 right now, give us a call!
If you are planning on moving home, a reliable removal van is basically essential. Moving house is already regarded as a stressful task, so getting in touch with a dependable van rental company is definitely what you want to be doing. A capacious van can save time on a move, because it will make it so you only have to take one trip rather than multiple, and that makes a difference. If you need more than just a van, you can hire one of our accomplished teams to make matters even easier. All of our staff know Colindale, NW9 like the back of their hand, and can be depended upon one-hundred per cent.
Man with van services, deliveries with class!
A high quality man and van service is an excellent way to speed up a home or office relocation, and can help make trips to the tip a real breeze. We can provide man with a van services for any purpose, and our reputation in the NW9 area precedes us. Our staff and the vehicles they run are an unbeatable one-two punch – our movers have all of the training they need and our removal vans are safe, secure and can go the distance. So for whatever purpose you need them, our transport services are available to hire right now. Simply call 020 8746 4330 for more info, or for a free estimate today!
Home removals – they don't have to be stressful
We understand that a house move can be a real hassle, but there's no reason to get all shook up over it. Our removal services make an extensive range of options available to you, and they're all available to hire at a lower price than our rivals! We specialise in smooth moves here, and we guarantee zero breakages and moving roadblocks or your money back. Our movers know the Colindale area better than anyone, and are highly organised professionals in every sense of the word. In short, if you're relocating, be sure to consider the finest services in the area!
Experience Colindale's suburban character for yourself!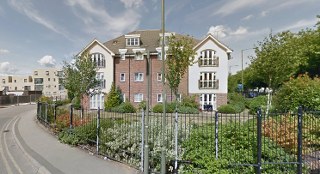 Located predominantly within the London borough of Barnet, Colindale is a wholly suburban area. It has bucket-loads of character, as well as plenty of residential space. While it is mostly within the borough of Barnet, the western side of Colindale's shopping street is in the London borough of Brent. The area is a relatively new development, housing only one major building (The Colindale Lodge) until the early twentieth century. Colindale has expanded greatly in the short time it's been around, it houses many large institutions and some of them include the Royal Air Force Museum and the Hendon Police College. The Grahame Park Estate contains nearly two thousand council homes, and the Colindale tube station connects the area to the rest of London via the Northern Line.
We provide the finest packing services around!
Here at London Man and Van we provide a comprehensive range of man and van services, and we take pride in our ability to provide the complete package. When we say package, we mean it literally. We supply packing services in addition to our standard Colindale transportation options, and our staff can be depended on to do a good job. They'll whip around your home, carefully packing all of your items away with the finest quality materials. They will make sure all of your goods are properly set for their journey, and you won't have to pay a penny more than you have to for the privilege. Contact us today on 020 8746 4330, and start your trip off right!