Collier Row'S MAN AND VAN
Excellent Man and Van Services in and Around Collier Row, RM5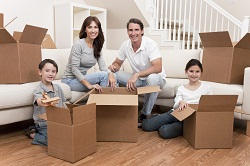 For those living in the RM5, we are here to provide man and van services for you! Whether you're moving home, office, or just looking to move some heavy objects around our dedicated man with a van team can give you the support you need. Our staff are friendly and hard-working, and never miss any details. Our services cover the whole area, and if you're in Collier Row you have access to same-day service as well! So what are you waiting for? Call London Man and Van on 020 8746 4330 today to get your free quote!
We can provide removal vans of all shapes and sizes!
We understand that every move is different. Whether it's a home, business or student removal, we get that each one requires a different set of tools. We provide van rental services to the Collier Row area, and we've got plenty in stock right now. From small ones for the narrow streets to capacious ones for large removals we, there are lots from which to choose. They're all well maintained and fully kitted out too, so you can be sure that they're fit for purpose. Even if you need a commercial van for regular use, we can provide it! Just call us on 020 8746 4330, and we'll set you up with the vehicle you need.
Our man with van services are an affordable transportation alternative!
A man and van service is a cheap and easy way of moving things around, and they don't come much more affordable than ours. We've specifically catered our services to fit any budget, and our friendly offices are more than happy to provide you with a free estimate to give you an idea of our prices. When it comes to London Man and Van, though – affordability doesn't come at the cost of quality. We provide the perfect balance between the two, and that's what's made us the man with van provider of choice for the Collier Row area!
Keep calm and carry on with our expert home removals
It's very important that you keep a cool head when moving, because there are lots of jobs that need to be take care of. But on the other hand, the amount of work required to keep a house removal on track inevitably leads to stress, right? Not necessarily – just get in touch with us and we'll supply you with the tools for the job. Our house movers are true professionals, and know Collier Row, RM5 like the back of their hand - so you can count on them to get your goods to where they need to be quickly!
There's plenty of housing on Collier Row, RM5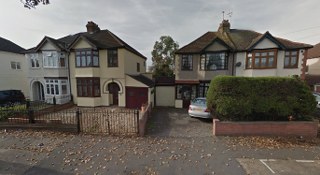 Collier Row is located in the north east of London, more specifically within the London Borough of Havering. It's well known as a suburban development that's based around a large housing estate. The housing estate in question was built in the nineteen thirties, and has convenient shopping facilities close by. Collier Row is about fourteen miles north east of Charing Cross, and the Hainault tube station and the Romford railway station are its closest public transport connections. The A12 (also known as Eastern Avenue) runs through Collier Row, and eventually leads to the east coast of Essex.
Packing services and sturdy boxes – straight from the pros!
When there's packing to be done, don't think you have to take care of it all yourself. There are professionals out there who'll pack all of your goods away for cheap, and as part of a top-notch man and van package, they'll transport them to wherever they need to be as well! Our packing services utilise only the finest packing materials, and that means the boxes we use are guaranteed to go the distance. There really is no need to get stressed out about moving, because we offer the whole package right here – all you need to do is contact us on 020 8746 4330!