Colliers Wood'S MAN AND VAN
Hire Our Man and Van Service in Colliers Wood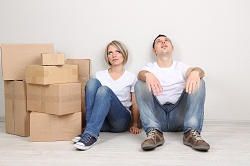 Everybody knows just how difficult moving can be – and for this reason, most people will try and seek for some sort of help when it comes to moving. Our company provides excellent man and van services for those of you who don't plan on moving a lot of things. With our help, your removals will be much easier than you can even imagine. Our man and van pros are here in Colliers Wood, at your disposal and all you have to do is give us a call at 020 8746 4330. An amiable customer service representative will answer all of your questions and he/she will also provide you with a free quote – so that you know exactly how much you should pay for the entire service.
Save yourself the trouble of having to move all of your things on your own and of driving an unknown car through the SW19 and the SW17 areas. Our man and van contractors will be more than willing to help you make the entire removal process as easy and as straightforward as possible. Here are some of the advantages that come when working with us:
• Reliable and timely service – we will be there to help you at the appointed hour
• Professional movers who will handle everything with the utmost attention to safety
• Affordable prices at all times
• Honesty from the very beginning – we will stick to our initial quote
Professional Removals Services in Colliers Wood
Our professional removals services in Colliers Wood SW19 are designed to meet every kind of need you may have. We have gathered a team of genuinely professional movers who can help you move your things with a lot of attention to detail and with great care for the safety of your items (and for the safety of everyone carrying them as well).
Our removals specialists are more than familiar with the SW17 postcode area and they will be able to get to your new house's destination in the shortest amount of time, too. With our removals services, you really don't have to worry about anything because our top trained specialists can definitely help you out no matter what. Some of the benefits that come with hiring our service include the following:
• Working with genuinely professional people
• Saving a lot of time
• Allowing your things to be moved by someone who knows the area very well
• A free quote with no obligation, from the moment you call 020 8746 4330
Why Hire a Man with Van in Colliers Wood from Us?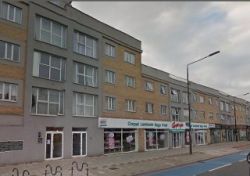 Our removals company is known to be among the very best in the Colliers Wood area – and we take great pride in the fact that all of our previous customers were more than happy with how we helped them. If you have to move a smaller number of things and if you do not feel the need to hire a very large truck, our man with van service within the SW17 district is at your disposal.
Our experience, training and our knowledge of the SW19 postcode area will all help you get your things to the new destination in one piece and in the fastest way possible. We only work with top trained movers so that you can truly reap all the benefits that come with hiring actual professionals.
If you are worried about the fact that a man with van service may be too much for your budget, then you should definitely think of the fact that our services are actually affordable, especially when compared to other similar services. Here are some of the main things we can offer for the money:
• We can offer timeliness and efficiency – we really don't want to waste anyone's time
• We can offer reliability and professionalism
• We can offer a man with van who is very familiar with the area
• We can offer the best quality service in the entire area
Our Storage Services in Colliers Wood Are Simply Perfect for You
Moving away for a shorter period of time and you don't want to continue paying rent for an apartment or house you will not be actually living in? Or maybe moving on a very short notice couldn't find a place before having to empty the previous one out?
Don't worry too much about it. Our company provides excellent and affordable storage services designed to make you feel safe and comfortable as well. You just have to call 020 8746 4330 now and a polite customer service representative will be able to provide you with all the information you need in order to hire us.
We provide dry and safe storage you can actually trust in – and that's one of the reasons many people in the Colliers Wood area consider us so great. So if you are searching for a genuinely secure storage space in the SW19 and SW17 areas, calling us will be the best option you have. Here are some of the most important advantages we can provide our customers with:
• Storage spaces that are actually safe and man-guarded
• No humid storage facilities so that you can store anything you want
• Storage spaces in close proximity to your current home in Colliers Wood
• The most inexpensive prices on the entire storage space market
The Great Advantage of Hiring Us for Our Packing Services in Colliers Wood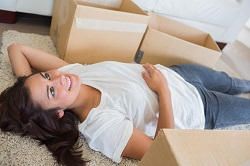 As mentioned in the very beginning, everyone is more than aware of the fact that moving can be extremely difficult and stressful. In fact, studies show that next to getting married, divorcing and suffering a death in the family, moving is one of the most stressful events in someone's life.
If you add this to the huge amount of things you have to do when moving and if you add everything to the fact that it can be very difficult to find the time to move when you work full-time, it is perfectly understandable why so many people would happily not move home again.
To make things easier for you in SW17 area, our company provides excellent packing services that are meant to help you pack everything in a fast and secure way as well. Our packing pros can help you pack everything in your home, from clothes to furniture and electrical appliances – and they will make sure to do it in a way that lowers the odds of having accidents happen along the road. If you live in Colliers Wood, you should definitely give us a call because we can definitely provide you with a huge range of benefits such as:
• A free and honest quote right from the very beginning
• Packing services that are very professional, time-friendly and safe
• The experience of many years of working in this field
• Removals packages that are extremely advantageous
Our removals, packing, storage and man with van services are available throughout the entire SW19 area and they have been brought together to make things easier for you. Our pros can take away the stress that's related to removals and they can help you have a more pleasant experience. Our many, many years of experience and our dedication to flawless service will benefit you from every single point of view – so do not hesitate to call us whenever you need our service!