Covent Garden'S MAN AND VAN
Relocate to Covent Garden WC2 Quickly with Our Valuable Help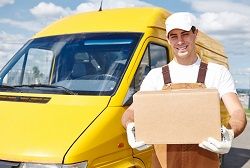 There are many reasons to hire a man and van. Maybe you're taking items to the tip, or you're moving home or office. In either case, if you're in the WC2 and you need some man with van help, call London Man and Van on 020 8746 4330. Our friendly team will work with you to organise an appointment time that's convenient for you. Just a simple phone call is all you need to gain access to an affordable transportation option and just for good measure, we'll throw in a free consultation and/or price estimate!
Don't make a move without a reliable removal van!
Moving without professional assistance can be a bit tough, especially if you don't want to make multiple trips. By hiring a removal van from us, you'll have access to a well maintained and spacious vehicle with all of the tools required to make the move you want. Our wide range of vans comes with a reliability guarantee, and if you need a little extra help, you can hire a professional mover who knows Covent Garden WC2 through and through. So act now and call our van rental offices today on 020 8746 4330, you'll be glad you did!
We provide man with van services that you can trust
When moving heavy, cumbersome items around it's often a good idea to call the professionals, especially when there's a lot of work that needs to be done. If this is the case, our man and van services are exactly what you need. If you're in Covent Garden and could do with an extra pair of hands, we're the most suitable company to hire in the area. We've been consistently lauded for our dependable man with a van hire, and dependability is what you need most on a house move!
High quality house removals from people in the know
Here at London Man and Van we're very knowledgeable about the home removal process. That goes without saying to be honest, considering we've got years of experience in this sector, but that's beside the point. We offer a wide range of services, and they're all fine tuned to make your move as easy as possible. Our movers are dependable professionals, and the equipment that they use are up to date and reliable. We're the finest removals company in Covent Garden, WC2, and we can guarantee that everything that we move will get to where it's going safely and on time!
A Cultural Gala - Covent Garden!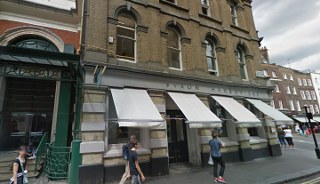 Covent Garden is a high flying district on the eastern fringe of London's West End. It's part of the London Boroughs of Westminster and Camden, and is a popular shopping and tourist site. The Royal Opera House is here in Covent Garden, and is the home of the Royal Ballet, the Royal Opera, and its own Orchestra. This Opera House seats over two thousand people, and is the third largest in London. The main building has been classified as a Grade I listed building. The public transportation connections are: The Covent Garden tube station, as well as the stations in nearby Charing Cross.
Complete packing assistance at your fingertips
As a man and van service provider, we pride ourselves on our ability to provide the complete removal package. That includes providing a high quality packing service, no matter what the scale of the task. Our staff are wholly dependable, and utilise only the most sturdy materials. Every removal box that they use are built to last, and they're experienced enough to know exactly how much weight each box can take. The amount of care and attention that our staff employ is matched only by their friendliness and diligence. The number to call to hire our services is 020 8746 4330, and our Covent Garden offices are available to contact on every day of the week! Call now to obtain a free quote!