Cowley'S MAN AND VAN
Need To Move Some Things? Check Out Our Man And Van Hire in Cowley UB8!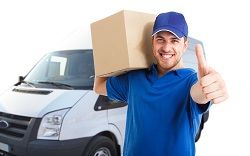 If you need some help with a home removal, a business relocation, or indeed any kind of move local to the UB8 then London Man and Van is here for you. We provide high quality man and van services to everybody, and thanks to our cost-effective rates, our services can be afforded by all. All it takes is a quick phone call to 020 8746 4330, and a team of friendly and hard working professionals can be dispatched to your door. Come rain or shine, our man with van movers are happy to help.
Small vans, spacious vans, all of them reliable removal vans!
We understand that the removal van is an important tool in the moving process. A reliable and spacious van can really make the difference, and if you live local to Cowley, UB8 we can provide one for you. Thanks to the wide range of vehicles we operate, there's pretty much a guarantee that we've got a van that suits your needs. If you need a small, smartly packaged van for nipping down tight streets, we've got it, and if you're in need of a highly spacious moving van... well, you get the idea!
Man with van services – a fine way to move heavy items around
We're a highly respected Cowley based man and van service, and we've attained this reputation through hard work. We've steadily improved our services over the years, and thanks to these years of experience we're proud to offer a man with a van service that's on the highest rung of the quality ladder. Accessibility is a strong suit of ours too – we offer this high level of quality at a low price, and a quick phone call is all we need from you. Our number is 020 8746 4330, so be sure to get in touch!
Experienced home removal professionals, available to hire today!
Keeping your nerves under control is an important part of any major task, and moving home is no exception. It's easier said than done, we know – but it's not THAT difficult. Simply get in touch with us on 020 8746 4330, and we'll provide to you a stress saving home removals solution in the form of our man and van services. Piloting these services is a team of highly trained professionals, and they're equipped with the right tools for the job. They will help make your move to Cowley, UB8 a cinch - we guarantee it!
Cowley is easily set apart from other London suburbs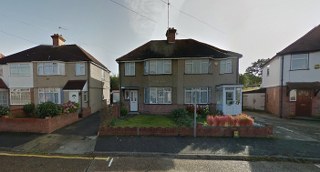 Cowley is located in the London Borough of Hillingdon, and is a village that shares a border with Uxbridge. It's approximately fifteen miles west of London Charing Cross, and has many listed buildings within. It has sixteen in fact, the most prominent of which is the St Laurence Church which is listed as Grade II. Cowley is bordered by the River Colne, which is a tributary of the River Thames. In the west of Cowley is Little Britain Lake, which is a small body of water that forms the rough shape of the British Isles (hence the name). Aside from its strange shape, Little Britain Lake is best known for its water birds, especially for its less common 'gadwalls'.
Hire our professional packers in Cowley today!
If you need to get some packing done, whether to put some items into storage or to move them to a new location, it makes a lot of sense to hire the professionals. You may think that services are frivolous and too expensive for what they are, but London Man and Van's rates are a lot lower than you might think, and a little expertise goes a long way. Our staff are fast workers, and use only the highest quality packing materials, so you can be sure everything will be packed well, and also in a timely manner. You can also expect same-day service if you're local to London's Cowley area, for a little extra convenience!