Crouch End'S MAN AND VAN
Speedy Man With Van Relocations Guaranteed Throughout Crouch End, N8!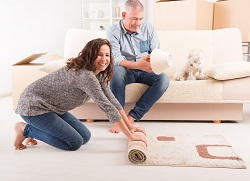 When you call London Man and Van on 020 8746 4330 you automatically talk to an expert. Our call staff are trained to handle any type of question from an initial enquiry to a detailed booking. Our man and van is in demand in N8 and we work hard to make sure you aren't kept waiting for long. Book a van this weekend and tackle that garage clearance you've been putting off for months. With a man with van in tow you can empty an entire house in a matter of hours or a shed in minutes. We tackle jobs quickly and promptly to save you time.
Making moving easy
If there is one thing certain to elicit a groan from the homeowners of Crouch End, N8 it is having to tidy up and pack away. So when it comes to packing up your entire home ready for moving, this arduous job just got a whole lot worse. Cue London Man and Van. As we enter the fray with our removal vans at the ready you'll feel your stress levels instantly drop with our professionals on the case. Our man and van is dedicated to helping others. Similarly, you may prefer the independent approach to moving by making use of our van rental service instead.
Following a natural instinct
Our man and van is like a crouching tiger ready to spring into action. Our fierce passion for perfectionism is equal to our ability to hunt down a problem and find a workable solution. No challenge is too great for us to sink our teeth into. We're trained to help wherever we can and follow our natural instinct when identifying how we and our vans can be of assistance. If your Crouch End garden is beginning to resemble a jungle, enlist our man with van service and clear up greenery in double-quick time.
Removal remedies at the ready
020 8746 4330 is the number to call for first-class removal services in Crouch End. Our removals business is ahead of the game with a comprehensive house removals package. Our same-day service means that you don't hold up the chain by delaying your exit from your sold property. Our team of expert manual handlers will arrive on site at a pre-arranged time and begin loading our vans quickly and proficiently. We carry out our duties with military procession so that everything runs like clockwork on the day. Keep up with the chaos by hiring our team to lend a hand.
Discover the secrets of Crouch End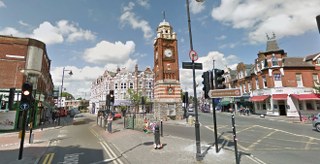 Crouch End boasts lots of celebrity connections. The animators of children's series Captain Pugwash owned the old church which was later rented by Annie Lennox and Dave Stewart who used it as a recording studio. The musical connections continue with the Crouch End Festival Chorus making its home in the area. Eastenders has been filmed here, so are motion pictures including High Fidelity and Shaun of the Dead. The area falls within the London Borough of Haringey, with Hornsey Town Hall residing at its heart. This acted as the government seat for the Municipal Borough of Hornsey in the 30s.
Box cleverly with our professional assistance
When you phone 020 8746 4330 you'll be connected to our friendly team. We offer a range of packing supplies to help homeowners and business owners in N8 move without fuss. We stock sturdy shipping crates and moving boxes ready for you to fill with your possessions. If you need advice on how to pack certain items, we can steer you towards the right product that's fit for purpose. Making sure you store and pack objects carefully will prevent unnecessary breakages and the subsequent financial consequences that can follow. Box (up) cleverly to avoid mishaps.