Croydon'S MAN AND VAN
Exquisite Man and Van Services in Croydon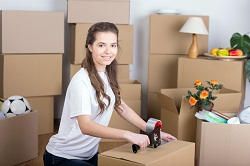 Moving can be a tremendously stressful deal – and this is true no matter how small or large your house or office may be. Even specialists agree that moving is one of the most stressful events people can go through.
If you are moving to or from Croydon and if you are searching for a man and van service to truly suit your needs and your budget, do not hesitate to call for the help of our company. Dial 020 8746 4330 and rent a man and van for your removals – so that you do not have to worry about how you would move everything and so that you do not have to worry about getting lost on the twisted roads of the CR0 and CR2 areas.
Our professional man and van service is perfect for a smaller apartment or house and it can help you make sure that all of your personal assets get to their destination in one piece. Professional, dedicated and extremely attentive to all of the details, all of our movers here in our company are properly trained to work in an efficient and timely manner – so that you can see yourself done with the whole removals process as soon as possible.
Here are some of the services included in our man and van offer:
• Excellent and punctual movers
• GPS-equipped vans to get you to your destination as fast as possible
• New and spacious vehicles to be able to transport all of your assets
• Free and accurate quote from the moment you call us
Our Croydon Removals Team Is Perfect For You
If you want to make moving easier, our removals team in Croydon is here at your disposal. With many years of experience behind us, we have learned that providing excellent services is the most important thing in this business – and this is precisely why you can expect to be delivered with the best removals service in the CR2 area.
What makes our removals experts so great is the attention to detail they put into removing every single item from our customers' homes. We believe in being genuinely careful with your assets and in making sure that everything about our service is 100% satisfactory for you – because we truly care about our customers' opinions. Even more than that, we work for the most affordable prices out there, too – so there's absolutely no need to worry that hiring us will leave you with a hole in your budget.
For our affordable fee, we provide absolute excellence in:
• Moving all of your personal assets, including heavy furniture
• Transporting it safely to its destination
• Providing you with attentive, polite and timely movers
• Providing you with efficiency and a no-time-wasting policy
Call 020 8746 4330 now and get the best moving team in the entire CR0 area!
Top Quality Man with Van Services in Croydon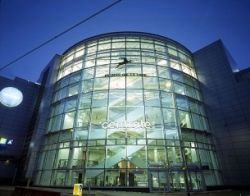 Here at our company, we truly understand the fact that moving can be tremendously awful for the vast majority of the people out there. For this reason, we constantly try to make our customers' lives much better by providing them with top quality man with van services in the area of CR0.
Our services are known to be among the very best out there – and the truth is that we genuinely take pride in the fact that our previous customers have only had great things to say about us. We strive to be absolutely perfect from all points of view – and we will always go the extra mile to be absolutely certain that you are really happy with the service we have provided.
Our man with van services are designed for those of you planning to remove small to medium size apartments and houses. Once you call and book us, we will send professional man with van to your house, at the appointed date and hour. Our men will help you load and unload the van, he will drive you to your destination in or out of Croydon CR2 and he will make sure that you are genuinely happy with the help he provides.
For a more than affordable price, we will provide you with:
• A fully equipped van with GPS
• A well-trained man able to help you remove heavy objects
• Efficiency and timeliness
• Punctuality and respect
Amazingly Affordable Storage Services in Croydon
Our company provides storage service for those of you who want to leave their assets in safe hands while away or simply throughout the removal process. If you are worried that you will not be able to find a new home to move in before you have to move out of your current one or if you are worried about your assets while you are away for a longer period of time, our storage service in Croydon is the answer you have been searching for.
We provide excellent storage units of all sizes and fitted for all kinds of needs. Each of our storage rooms can easily accommodate large numbers of objects in a 100% safe and clean way – so that you can use them when you get back as well.
Even more than that, our service is considered to be among the most affordable ones in the CR0 area– so if you are on a tighter budget, you should definitely call for our help. Simply give us a call at 020 8746 4330 and an amiable customer service representative will answer all of the questions you may have.
Here are some of the things we provide with our service
• Complete safety equipment to protect your items
• Cleanliness and no humidity
• Man-guarded area
• The most affordable prices in the entire CR2 area
Packing Services to Help You With Your Croydon Removals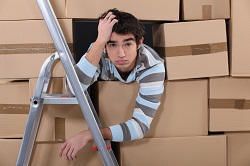 Aside from the fact that leaving behind a place you lived in is a psychological shock for most people and aside from the fact that finding a new place to move in can be a true ordeal, moving is stressful for a million-and-one other reasons, too.
Packing is one of them. Truth be told, you will have to spend a lot of time and you will have to plan things thoroughly if you want to make sure that the packing of your personal assets is done the proper way. We can do that for you in the CR0 district! Even more than that, there are a lot of items in the regular household that have to be packed with the highest level of attention to detail, so that they do not suffer any kind of damage throughout the removals process (electronics are one example, but there are many other fairly expensive things you will definitely want to make sure to pack the proper way).
If you are searching for an excellent packing service provider in the CR2 neighbourhood, we are precisely what you need. Our company provides removals and packing services for very affordable prices – so that everyone can reap the benefits of working with true professionals. Here are some of the most important things to know about our service in Croydon:
• Professional packing materials that are resistant
• All the know-how you need in order to pack everything safely
• Help provided in a timely manner
• Packing services for expensive and fragile items