Crystal Palace'S MAN AND VAN
Affordable Man and Van Service in Crystal Palace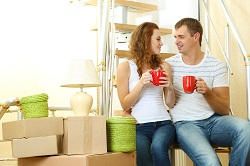 We all know just how terrifyingly stressful moving can be. We also know that getting the help we need in such moments is absolutely crucial for the success of our removals. This is precisely what our company can provide: excellent man and van services for those of you who want to move a small or medium-sized apartment or house with as little trouble as possible.
Our man and van service is fully professional and it will help you make sure that your Crystal Palace removal goes as smoothly as possible. With a team of professional movers and drivers behind us and with the best and most qualitatively equipped vans, we can provide the kind of man and van service you will want to recommend to every single person you know.
We are just one phone call away. Dial 020 8746 4330 now and get the help you need for your removals within the SE19 and SE20 districts. We will make sure you are 100% happy with our services – and that is precisely why we are considered to be among the top removal service providers in the entire area!
Here are some of the things you can expect from us:
• Clean and spacious vans for the transportation of your personal assets
• Professional drivers who know their way around the area
• High-tech equipment and gadgets on our vans to make things easier for everyone
• Reliability, affordability and timeliness
Removals Services of the Utmost Quality in Crystal Palace
Our company provides top quality removals services in Crystal Palace – and we do it extremely well, for the most affordable prices in the entire SE19 area. We genuinely believe in making ourselves the best choice our customers have – and if you take a look at what our previous customers think of us, you will definitely be convinced of the fact that we truly go the extra mile when it comes to helping people with their removals.
We are professional and dedicated movers – and this means that we will make sure your assets get to their destination in perfect state, with as little hassle on your behalf as possible and as fast as possible, too. Our vans and lorries, as well as our movers are all professional from all points of view – and for the modest prices we work on, we are really among the very best service providers in the SE20 district.
Our removals services will include the following:
• Fully trained movers able to lift heavy objects
• Office removals and house relocation, too
• New lorries that are perfectly functional and extremely well-equipped
• Punctuality and trustworthiness in all situations
Man with Van Services for Crystal Palace Residents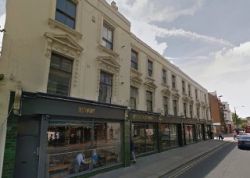 If you need removals or man with van services in the area of Crystal Palace SE19, our company is the perfect answer to your prayers. We are a company that will always make sure that you are fully happy with the service you receive from us – and from the moment you call us at 020 8746 4330 to the moment our movers unload the lorry, we will provide you with the best service there is.
We know very well how important it is for our customers that their man with van service providers be truly polite and extremely punctual – precisely because we know how much you want to get things over with as soon as possible. For this reason, we will never waste anyone's time and we will find the best ways to work as efficiently as possible. This way, we know that we will always keep our promises to you and that you will be done with the entire removals process in almost no time at all.
We work for modest prices and we take pride in the fact that this has never affected the quality of the man with van services we provide in the SE20 neighborhood. Here are some of the things you can expect from us:
• To be treated with the utmost form of respect and politeness
• To receive a free quote right from the very beginning
• To hire movers that are efficient and extremely well-trained to perform this kind of tasks
• To get all of your personal assets to their destination in the shortest time
The Best Storage Services in Crystal Palace
If you are moving and if you want to make sure that your items are safe throughout the process, if you are leaving the country for a longer period of time and want to be 100% certain that everything will be properly stored or if you have to leave a home behind and if you haven't found a new one yet, our storage services are here at your disposal.
All you have to do is call 020 8746 4330. One of our friendly and well-informed customer service representatives will provide you with all the answers you need and he/she will also provide you with an honest, no-obligation quote (which, by the way, we will also stick to as well).
Our storage facilities in the SE19 area are among the safest and most well-equipped in the entire area of Crystal Palace – so you can definitely expect your possessions to be properly stored for whatever period of time you may be away. Even more than that, we guarantee that the storage space you will get from us will be 100% clean and free of any form of humidity as well – so that no matter what you decide to store there, you will know that it will be kept in perfect condition.
Our storage service in SE20 district promises:
• Warehouse facilities that are equipped with the latest pieces of technology
• 24/7 man-guarded facilities for the security of your assets
• Self-storage services that are flexible and affordable
• The utmost attention to detail and the best customer service there is
Packing Services in Crystal Palace to Make Your Life Easier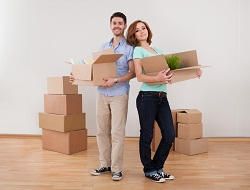 Our company provides packing services of the utmost quality for those of you who simply do not have the time or the know-how to pack all of their assets properly. Our expert movers in SE19 region will help you pack all of the items in your home – from furniture to electronics and even the most sensitive and fragile items, too. Even more than that, they will make sure that this is done the "textbook" way and that everything is in perfect condition by the time it reaches its destination.
If you are running out of time with your Crystal Palace removals and if you need packing services to help you out, our company can definitely provide you with what you need. Dial 020 8746 4330 and receive a free, no-obligation quote and all the info you need from one of our amiable customer service representatives.
Everything, from the people who provide the service to the packing materials themselves is of the utmost quality here at our company – so that your personal assets are safe throughout the removals process and so that they do not get damaged in any way before they reach their destination.
Here are some of the most important things to keep in mind about our packing service:
• It is the most affordable in the entire SE20 area
• It is genuinely professional and it will save you tons of time
• The packing materials are resistant and suitable for your assets
• We can pack everything – and this includes very sensitive items such as electronics