Docklands'S MAN AND VAN
Man and Van Services in Docklands – Now For the Most Affordable Prices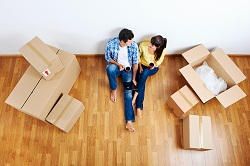 Moving is an ordeal for everyone and regardless of whether you want to move a very small apartment or a huge house, you know that this will come with its fair share of stress and anxiety. Not only do you have to make sure you find a new suitable place to move in before you have to evict your current home in SE8 district, but you also have to be 100% certain that everything is packed in an organized way – and all these things can add up to the stress caused by this big change in your life
Worry not, though. Our man and van services are created to be of the utmost help for those in the same situations as you. Call us now at 020 8746 4330 and book a man and van service for the date of your removals. We work with the best movers in the entire SE16 area and we will make sure that your Docklands removals go as smoothly as possible.
Avoid risking to get lost in an area you do not know and avoid getting injured by trying to load too many items in too little time – get our top quality man and van service and you will reap all the benefits that come with working with true professionals in this field.
What can you expect from our services? Here are some of the most important things
• A free, honest and no-obligation quote right from the very beginning
• Movers that are qualified and well-trained
• Vans that are properly equipped with GPS to make life easier
• Timeliness and affordability in all situations
Exquisite Removals in Docklands
Everyone knows just how terrifying moving away can be – and yet, when you have to do this, you know that there's just no other way around it. If you need help with your house removals in Docklands and if you are thinking of hiring a reliable company to help you with this, call us at 020 8746 4330. Because we are extremely attentive to all of the details and because we are always efficient, we are known to be among the best removals services in the SE16 neighbourhood– so you can definitely trust us to get all of your personal items to your destination.
Our moving service is designed for those of you who feel that are running out of time and who want to be 100% certain that their furniture items and personal assets are handled with the greatest care and with the least possibility for any accident to happen. Our previous customers know it – we will always go above and beyond to satisfy every single customer we work with, so you can definitely expect this from us no matter what kind of service you book us for.
Here are some of the things you definitely want to know about our removals deals in the SE8 district:
• We are punctual in all situations
• We provide excellent prices and affordability
• We are equipped with the best lorries and pieces of technology
• We keep our promises of getting your assets to their destination on time
Man with Van Services in Docklands for All Budgets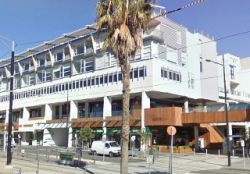 Aside from the fact that it is extremely stressful, moving can also be more than expensive. This is one of the main reasons so many people refuse to hire a professional man with van service when they need it.
However, this kind of service does not necessarily have to be expensive – and it will definitely provide you with benefits that make every penny be more than worth it. For example, our man with van service is available for all pockets and it will help you make the removals process as smooth and as hassle-free as possible.
Hire our man with van and you will get one of the best movers in the SE8 area, a van that is spacious and clean at all times and the utmost attention to detail. Our man will help you load and unload and he will also help you get everything to its destination on the safest and fastest route.
If you want to avoid getting lost in the Docklands area and if you need a quality man with van service in the SE16 region, our company is the answer. Give us a call at 020 8746 4330 and find out more about our services!
Here are some other things you may want to know
• Our vans are equipped with GPS and the latest technology to make everything safe and comfortable
• Our drivers will know their way around the area
• We will be punctual under all circumstances
• We will provide you with a fast and reliable service no matter what
Searching for Storage Services in Docklands? Check Out Our Company
There are many situations when one may want to call for the help of a storage facility. One of them is related to going away for a longer period of time and wanting to be absolutely certain that everything is safely deposited in a storage warehouse. Another one is related to having to move from one house to another and not having had the time to search for a proper house to move in.
Regardless of whether or not you are in a situation similar to what is mentioned above, you can rest assured that our storage services will provide you with every single thing you need. Safe and extremely professional, we are a company that always goes the extra mile for our customers – and any of the people who have already worked with us can definitely confirm the same thing.
What are the most important things to know about our storage services in Docklands?
• They are guarded by men, 24/7, for the utmost security
• They are always clean and never humid
• They are very spacious and the most affordable ones in the of SE16 and SE8 areas
• We provide excellent self-storage services
Packing and Unpacking in Docklands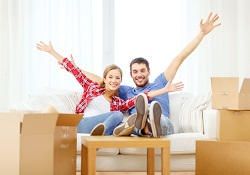 One of the most difficult things about removals is actually related to packing and unpacking everything. Truth be told, the average household owner would need quite some time to be able to make sure that everything is packed in a safe and well-organized way – and most of us do not have that actual amount of time at our disposal.
If you are searching for someone to help you with your packing and unpacking in Docklands, try our company. With lots of years of experience in doing this and with the best prices in the SE8 region, we are truly the very best company of the type. It doesn't even matter what it is that you are trying to pack for your removals around the SE16 district – we will be able to deal with absolutely everything.
And if you want to learn more about this service, here are some of its features
• We only use professional packing materials for their resistance and ease of organization
• Our packers are professional, well-trained and they know how to pack sensitive items
• The entire service is much more affordable than most people would think
• Speed and dedication to perfection and details