Dulwich'S MAN AND VAN
Book Your Man and Van Hire in Dulwich, SE21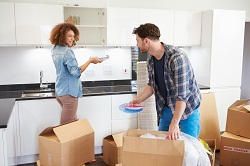 Moving can be extremely stressful even when there aren't that many items to remove – and this is precisely why hiring a man and van in Dulwich is the perfect opportunity for you to make the most of your removals. Our service is considered to be among the very best ones in the SE21 area – and we owe this to our team of top professional movers and to our team of exquisite customer service representatives as well. Call 020 8746 4330 now and get the very best man and van in the entire SE24 area! Call us and allow our services to help you with a small to medium removal so that you lower the amount of stress such an event can bring with it!
We guarantee to provide you with an excellent mover to help you shift your personal items and we guarantee to do it for the smallest price there is. Our new pieces of equipment, as well as our excellent staff are here to help you out! Here are some of the things you can always expect to receive from our man and van service:
• 24/7 customer support team to answer all of your questions
• A free, no obligation quote so that you know exactly how much you have to pay
• Amazing new vans equipped with GPS and everything else that is needed
• Reliability, affordability and timeliness no matter the circumstances
Hire our Removals Help in Dulwich
Our company knows very well how amazingly hectic removals can be when they are not dealt with in a well-organized way. For this reason, we have created a removal service that is guaranteed to cater to your needs and that is considered to be one of the best ones in the entire area of Dulwich. If you need help moving your personal assets from the SE21 district or nearby the SE24 area, we can help you out for the best and most affordable prices there are.
Our moving services cover for any kind of need you may have. From moving household items (including sensitive items and electronics) to office removals, we cover every type of removals service people may need from us. The best part about it? We do it conscientiously, with great attention to detail and in the timeliest way possible – precisely because we know so well just how important timing can be when it comes to moving in or out of a house or office.
Our services are guaranteed to offer the following things:
• Punctuality and actual trustworthiness from the part of our movers
• Professional movers able to handle very large objects in a safe way
• The best lorries equipped with the latest-tech equipment so that everything runs smoothly
• Excellent customer support services and no-obligation, honest quotes from the very moment you call us
Give us a phone call at 020 8746 4330 and book as many movers as you need! They will be there for you on the date of your moving!
The Absolutely Best Man with Van Hire in Dulwich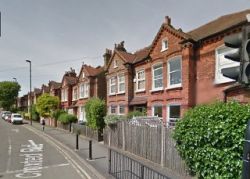 For all the small removals when you do not need an actual lorry and a team of movers to help you out, we can help you with our man with van service. Basically, we will provide you with a man with van, both of which will be there for you at the appointed hour and date.
We genuinely believe in being helpful – and every single person at our company believes the same too. For this reason, our man with van service is meant to cater to your needs. We will help you load and unload your items and we will help you get to your new Dulwich home or office in the shortest time possible. If you want to avoid the risk of getting lost in the SE21 neighbourhood or in the SE24 area, our service is nothing less than you need.
All you have to do is give us a phone call at 020 8746 4330 and the friendliest customer support representative will answer every single question you may have in relation to our service – and this includes the price for your particular removal. Book one of our vans and we will make sure everything is as hassle-free as possible on the day of your small or medium removals!
Some of the things you can expect for your money include:
• Timeliness, no matter the circumstances
• Professional driver who will know how to find his way around Dulwich
• The best prices in the area and a free quote from the very beginning
• Vans equipped with everything needed in order to make the entire process as smooth as possible
Our Storage Service in Dulwich Is Precisely What You Need!
Sometimes, our homes are just not enough to store everything we need. Inheritance items, clutter, paperwork that has piled up and which still has to be kept and a wide range of other types of items can take over your apartment or house – and eventually over your life.
Getting rid of all the clutter in your home can help you become more productive and more results-oriented. And our storage services are what you need. If you are looking for a reliable storage facility in Dulwich, we can provide you precisely with that. Even if you simply have to move and want to store all of your items until you find a new home (or until you return to the country, for that matter), our storage solutions are the very best ones in all of the SE24 and SE21 areas.
These are just some of the things our service provides:
• 24/7 man-guarded facilities so that everything is secure
• Spacious and clean storage spaces with no trace of humidity
• Customer support available 7 days a week
• Affordable prices that fit any kind of budget needs
Packing Services Now Available in Dulwich, Too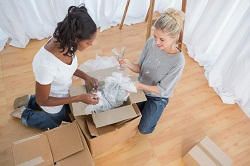 One of the worst things about moving is related to the fact that there are a lot of items that have to be packed (and unpacked) away. From clothing items to kitchen utensils and from large appliances to artwork you may have in your household or office, everything has to be packed in a very well-organized way if you want to make sure unpacking is hassle-free and fast. Even more than that, if you want to make sure everything is safe on the trip to or from Dulwich SE21, proper packing also becomes utterly important.
Our company provides excellent packing services to help you out. We know just how important time is for you and for this reason, our movers can help you pack all of the items in your home so that everything moves as fast as possible. We will bring professional packing materials and the best know-how when it comes to making sure that every single item you own is properly packed and safe to "ship" to your new destination.
Some of the characteristics of our service include:
• A customer support team ready to answer questions any day of the week
• The best prices in the entire SE24 area
• Genuinely professional packing service to make everything safe
• Well-built and easy to organize packing materials for the removals