Ealing'S MAN AND VAN
Top Quality Man and Van Hire in Ealing Available Now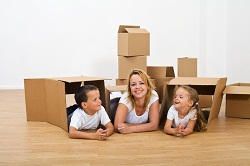 Everyone knows that moving is one of the most stressful and dreadful events in someone's life – and the harsh truth is that most of us would gladly avoid moving as much as possible. And yet, when you actually have to move, you know that you simply must make things as easy as possible for yourself.
Our man and van hire is of the highest quality and it is available now for you. If you need to move only a smaller amount of items and if you do not want to hire a full removals service, our man and van hire is here to help you out. We will provide you with the best service and we will make sure that everything goes according to your schedule no matter the circumstances.
We are considered to be among the best and most reliable service providers of this kind – and that is mostly because we always go above and beyond to make sure our customers are 100% happy with the service we provide. Call us today at 020 8746 4330 and get your man and van for the most affordable prices in the area of Ealing! We guarantee you will not regret having chosen us!
Here are some of the things we promise to deliver
• A fully equipped van with GPS to help your driver around the W5 and W3 areas
• A mover/driver with lots of experience
• A customer support service that is available 24/7
• Reliability, timeliness and flawlessness in delivering the entire service
Your Ealing Removals Have Just Gotten Better with Our Service
If you plan on moving a larger amount of items, our removals service in the W3 region is precisely what you need. Simply give us a call at 020 8746 4330 and a friendly customer support representative will provide you with all the answers you need to know in order to book our excellent and professional team of movers.
We will provide you with the following:
• A free quote we will stick to from the moment you call us to the moment everything is done
• New pieces of equipment and lorries to help you move all of your assets
• Customer support available 7 days a week, 24 hours a day
• Exquisite movers who are able to handle large items in a safe way
Call us today and book the very best team of removals specialists in Ealing. Don't allow your house removals to take over your life – allow us to "take over" your move and make them easier for you. Regardless of where exactly you want to move in the W5 area, our experts can help you make this as smooth and as hassle-free as possible.
We guarantee excellent prices, professionalism and timeliness regardless of the circumstances in which you are moving!
Man with Van Hire for Your Small Removals in Ealing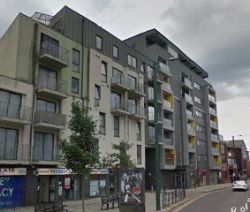 Even if you do not have to remove a lot of items, the entire process can still be very stressful – especially if you are not very familiar with the Ealing neighborhood. If you want to avoid getting lost on the twisty roads of the W3 district, our man with van service is perfect for your needs.
Put simply, we will put a man with van at your disposal on the day of your removals. Our man will help you load and unload your personal assets and he will also drive you to the destination in a safe and timely manner. Furthermore, keep in mind the fact that all of our vans are equipped with gadgets that make the entire trip as smooth as possible – and they include latest-tech GPS systems and plenty of space for a smaller removal, too.
For your money, we guarantee to offer:
• The timeliest, most punctual and most reliable service there is
• The politest and most well-informed customer service representatives
• The best new vans to make the trip smooth, fast and easy
• The most affordable prices in the entire W5 area
Storage Solutions for Ealing Removals
Moving does not always go as planned and if you have to leave behind a home before being able to find a new one to move in, you will want at least to make sure that your personal possessions are safely stored away in a secure storage facility.
Our storage warehouse is equipped with the best security systems and it is man-guarded as well – so that no malevolent people can get into your storage and steal away your belongings. Even more than that, each of the storage solutions we offer (including the self-storage options) will be 100% clean and humidity-free as well – so you don't have to worry that your items will get damaged as long as they are stored away with us.
There are many reasons why you may need such a service – from having to move to simply having to de-clutter your home. Whatever your reason may be though, we will make sure you get the best there is in the Ealing area. Here are some of the things that make our service the absolute best out there:
• Professional customer support service available 24 hours a day, all week
• Storage options that are always clean, spacious and ready to use
• Self-storage options that give you the flexibility you need
• The best prices in both the W5 and the W3 areas
Packing Services for Small Prices in Ealing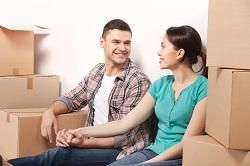 Sometimes, time is just not on our side – and this can become quite the problem when it comes to removals. Packing and unpacking are some of the most laborious things related to moving house or office and you will want to be 100% certain that this is done the proper way if you want your things to be safe on their trip to the new Ealing home or office.
If you feel that you are running out of time, our packing services are here to help you out. Book us for our packing service and you will be provided with a team of packers who actually know how to pack every single item you have in a 100% safe and timely way. No matter how many items you need us to pack, we will make sure that you stick to your initial schedule and that you receive the very best service there is.
We will bring packing materials of the highest quality and a team of people who have the know-how when it comes to such things. From books to furniture and from large appliances to sensitive items, everything will be packed safely and in a fast way so that it gets to its W5 destination in one piece.
Here are some of the things you will always be able to expect from our service
• Complete professionalism and a no time-wasting policy
• Politeness, efficiency and safety for all of your personal belongings
• Packing materials that are professional, sturdy and easy to organize
• Competitive prices that could beat any other service in the W3 area
Give us a call at 020 8746 4330 TODAY and we will take care of everything related to your removals – including, but not limited to the packing of your personal belongings!