Earls Court'S MAN AND VAN
Quality Man and Van Services in Earls Court
Moving is one of the most stressful events one can go through – and even psychologists can agree to that. And yet, removals can be made easier if you choose to work with the right company and the perfect service to cater to your needs.
For example, if you need to move only a smaller amount of things from your house or office, a man and van service is perfect for your needs. Affordable, fast and always reliable, our company is known to provide the best man and van service in the area of Earls Court. Regardless of where in the SW10 area you want to move, you can rest assured that our professional mover and driver will get you there without hesitation and in the shortest time possible.
Our vans are all equipped with GPS systems to help you avoid getting lost in the SW5 or SW3 districts and this means that you will avoid wasting time with your trip as well. Even more than that, our service will also provide you with a professional to be your "right hand" on the day of the removals – and all of this for the most affordable prices in the area.
Give us a call at 020 8746 4330 now and get a man and van service that is genuinely reliable and affordable. Here are some of the best things about our service:
• We offer free quotes from the moment you call us and tell us about your situation
• Everything about our service is of a top quality: from our new and fully equipped vans to our movers
• We provide 24/7 customer service to answer your questions
• We go above and beyond precisely because we care about your opinion!
Earls Court Removals Made Easy and Fast with Our Company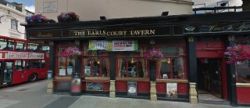 Our company also provides removals services for larger households or offices. We will provide you with a team of professional movers able to handle all of your personal belongings (including the heaviest ones) and with a fully equipped lorry to get you to your destination in Earls Court.
We guarantee that moving into the SW10 or SW5 areas will be as easy and as smooth as possible for you and we guarantee you will be 100% satisfied with the moving service we provide for you. Even more than that, we guarantee to customize our service for your particular needs – and this means that we will send a car as big as you need and a team of movers as large as you need too.
We take pride in the fact that our services are both qualitative and affordable and for the money you pay us with, we will always guarantee the following:
• A customer support representative team ready to answer questions any day of the week
• Timeliness regardless of the circumstances
• Safe removals even for the most sensitive items you own
• Services for a wide range of needs in the SW3 district, from office removals to house removals
Man with Van in Earls Court Are Now More Affordable than Ever
Many people choose to hire just a van when they move away because they are afraid that a more complete man with van service will cost them too much. Here at our company, we acknowledge the fact that our customers are concerned about their removals budgets – and for this reason, we have created packages that can truly fit any kind of financial needs.
Give us a call today at 020 8746 4330 and receive your honest, no-hidden-costs quote from one of our friendly customer support representatives. We will book a man with van for your removal day and we will make sure he is there for you at the appointed hour, with no delays. Furthermore, we will make sure you receive the utmost quality when it comes to our man with van service – and this includes timely operation, safe driving and plenty of space for your belongings, too.
Here are some of the things that make people love our services:
• We provide all of the information you need right from the very beginning
• We waste nobody's time, precisely because we know how important that is
• We make sure items get to their SW5 destination in perfect state
• We are reliable and affordable at the same time
No matter where exactly you want to move in the Earls Court area – the SW10 or the SW3 districts, we will guarantee the best man with van service there is!
Earls Court Storage Facilities Available for a Wide Range of Needs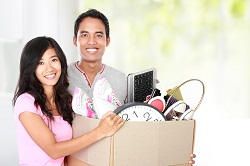 Renting a storage facility can provide you with a lot of benefits, especially when your space is not enough and when you cannot simply toss away your personal belongings. Here at our company, we provide exquisite storage options in Earls Court to suit any kind of needs: from large storage rooms to self-storage options for those who want more flexibility.
One of the many reasons why you may need such a service is related to moving away and not having enough space for your personal belongings. If you have chosen to move in or out of the SW10 or SW5 areas and if your new home is not spacious enough (or if you simply haven't found a new home to move in), our storage options are precisely what you need. Furthermore, you may simply need some extra space to de-clutter your SW3 home – and in this case we will have the perfect option for you as well.
Regardless of what you may need our service for, we can guarantee the following:
• Self-storage options that provide you with all the flexibility you need
• Clean storage spaces with absolutely no humidity
• Man-guarded facility that makes your items safe in our hands
• Customer support available 7 days a week, 24 hours a day
Packing Services in Earls Court for All Budgets
Moving to Earls Court, SW10 but you don't have enough time for the packing, too? We have the perfect packing service for you. Customized for your particular needs and always as affordable as possible, our packing services are here to help those of you who are running out of time.
Even if you still have plenty of time before your moving date, you can still hire our packing team to help you out. This will help you make sure that everything is packed away in a very safe and very well-organized way – and it will help you make sure that your items get to their SW3 destination in a perfect state.
We will bring a team of movers to help you pack everything, from your furniture to your large electrical appliances and we will bring professional packing materials with us as well. Even more than that, we will bring our know-how, experience and passion for perfection!
Here are some of the things you should know about our packing services in the SW5 district:
• They will make you stick to your original schedule no matter what
• They will help you pack everything in the safest way there is
• They will help you pack everything in a very well-organized way so that unpacking is hassle-free
• They will always be affordable for any kind of budget needs
Call us today at 020 8746 4330 and ask our removals team to help you pack your personal belongings!