Edgware'S MAN AND VAN
Man and Van Hire for The Best Price in the Edgware Area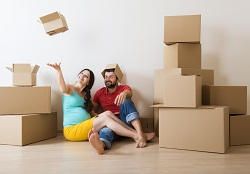 Moving is a tremendous ordeal no matter if you are trying to move an entire household or a small studio apartment. The stress, the anxiety and the budget-related issues can really take over your life – and the best thing you can do is make sure you hire the best and most suitable service for your needs.
If you need to move a relatively small amount of items, our man and van hire is a great option for you. Budget-friendly and yet extremely helpful, our man and van will be there for you on the day of the move to make sure that everything goes as smoothly as possible.
Regardless of where in Edgware you want to move and regardless of whether you are moving a small apartment or a small office, our man and van service will provide you with what you need: reliability, timeliness and the best prices in the NW7 area.
Here are some of the other things you can expect from our services:
• Punctuality at all times, so that you do not have to waste your time waiting for us
• A free quote from the very beginning
• Top quality, new vans equipped with GPS systems so that your driver can get you safely through the HA8 district
• Customer service available 24 hours a day, every day of the week
Call 020 8746 4330 and book us now because we will make sure you get the absolute best service there is!
Removals in Edgware Are Easier Than Ever
We all know that moving is not even by far easy – but the truth is that hiring the right removals team can help you out a lot (even to the point where you don't feel the stress of moving away). Our company is known to provide exquisite removals services in the HA8 region that are customized according to our customers' needs and that are extremely affordable as well.
For your money, we will send out a lorry and a team of professional movers to help you with your Edgware removals. It doesn't matter where exactly in the NW7 district you want to move – as long as we are there for you, everything will go as smoothly as possible.
We provide excellence, reliability and timeliness at all times – and all for prices that are more than competitive. Here are some of the other things you can expect from our moving services:
• Punctuality and genuine professionalism
• Safe loading and unloading for your personal belongings – even for the most sensitive ones
• Lorries equipped with latest-tech gadgets to make everything easy and smooth
• Fast and qualitative services that waste nobody's time
Searching for a Man with Van Hire in Edgware? Here's Our Option!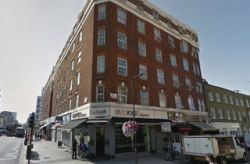 If you are simply searching for a man with van hire and not for a full removals team, we can be at your disposal, too. We can provide you with a quality van and a man to drive you around the twisted roads of Edgware so that you don't waste your time with this. Even more than that, our man can help you load and unload your items as well.
If you don't plan on moving a lot of objects, our man with van service is exactly what you need. We advise small removals customers to purchase this service because it fits their budget and their needs perfectly and because it makes things much easier for everyone involved.
Give us a call today at 020 8746 4330 and book our man with van. There's no way in the world you will ever regret it – and all of our previous customers can definitely confirm this to you. Allow us to help you with your removals to HA8 or NW7 districts and you will not have to worry about anything else!
Here are some of the most important features we provide:
• A customer service team that's available any time of the day, all week long
• New, functional and very well-equipped vans
• Extreme reliability, punctuality, politeness and helpfulness
• A no time-wasting policy all of our movers adhere to
Storage Options Are Now Easy and Affordable in Edgware
There are a lot of reasons for which you may be searching for a safe storage facility. For example, you may have realised that your home in HA8 district is just not enough to store all of your personal belongings – and in this case, a storage facility is the best way to de-clutter your entire home. Furthermore, you may need us because you are moving to another city or country for a longer period of time and you need to store away your items in a safe and reliable way.
Whatever the reason behind your search may be, our Edgware storage warehouse will provide you with everything you need. Spacious, very clean and always perfect for your particular needs, our storage options are the best in the entire NW7 district. Here are some of the things you can always expect from our service:
• Latest-tech security equipment and man-guarded facilities
• Flexible self-storage options for every type of budget
• Spacious, clean and humidity-free storing options
• A customer support team able to answer all of your questions, 7 days a week
Packing and Unpacking in Edgware Are Easier with Our Company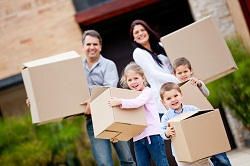 We all know that time can sometimes be a huge issue for a lot of people. When moving away though, time-related issues can become even more important, especially since you will most likely have a specific date at which you have to move all of your personal belongings.
If you feel that you are running out of time with your Edgware removals or if you simply want to be 100% certain that everything is packed the right way, our packing services are here for you. We provide affordable, reliable and genuinely professional packing options to suit your needs perfectly – so no matter why it is that you need us for your removals to HA8 area, we will make sure to deliver it to you.
We work with a team of professional movers able to pack things in a really safe way. From large pieces of furniture to appliances and to sensitive items, everything will be boxed, taped and packed in a way that makes them safe for the removal process. This way, you can make sure that all of your personal belongings get to their destination in perfect state – and you will not have to worry about how to pack all of your items on your own either.
If you are worried that purchasing a packing service from us will push your budget over the limits, worry no longer because that is completely untrue in our case. We provide affordable service precisely because we know how important our customers' finances are for them.
Here are the most important features of our service:
• Reliability and timeliness no matter how many things have to be packed
• Professional movers and professional packing materials to help you out
• A free quote from the very beginning, with no hidden costs
• Punctuality and professionalism no matter the circumstances
Give us a call at 020 8746 4330 today and get the very best removals specialists in the NW7 area to help you out!