Elephant and Castle'S MAN AND VAN
Your Ideal Man and Van Service in Elephant and Castle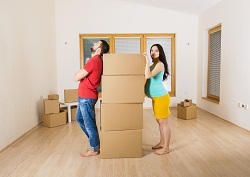 Moving is never actually easy – not even when you do not have a lot of things to move away. The stress, the huge change in your life, the fact that you have to stick to a strict schedule – all these things can eventually wear you out.
The secret to making your house moving process as smooth as possible is finding the right kind of service to suit your needs and your budget, too. For example, if you have a smaller amount of objects to move, a man and van hire covering the SE11 area should be more than enough to provide you with the help you need.
Regardless of where in Elephant and Castle you want to move, our service can be perfect for your needs. Our man will drive you through the SE1 district so that you don't get lost in a new neighbourhood and he will also help you load and unload your things too.
Here at our company, we provide man and van services of a top quality and we are considered to be among the best ones in the area. Give us a call at 020 8746 4330 now and get the man and van you need for your small or medium-sized removal. Give us a call and hire us!
Here are some of the best things about our service. We will:
• provide you with a free and no obligation quote from the very beginning
• be timely and reliable – precisely because we know how important this is for you
• be affordable and extremely efficient at the same time
• provide you with a customer support team available 24/7
Searching for a Larger Removals Team in Elephant and Castle? Call Us!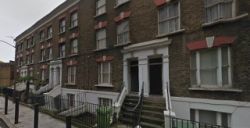 If you want to move a larger amount of items, we can be there for you as well. Our removals service is considered to be of the highest quality – and all of our previous customers can confirm this to you.
We take pride in the fact that we provide Elephant and Castle removals services that truly cater to our customers' needs. Once you call us, a friendly customer support representative will create a package that is perfect for your needs and he/she will provide you with a free quote as well – and it will have absolutely no hidden costs whatsoever.
If you want to move in the SE1 area or in the SE11 district, you should definitely call for the help of our removals team. Experienced, dedicated and always 100% professional, our movers go above and beyond to make sure our customers are happy with their move – and this is one of the things that makes our service so great.
Among many other benefits, here's what we will provide you with:
• Access to our 24/7 support team
• A lorry big enough to transport all of your items
• Safe loading and unloading of your boxes and belongings
• The most affordable prices in the entire area
Man with Van Services in Elephant and Castle Are Affordable and Easy to Book
If you don't have to move a lot of things, there's no need to hire a full removals team. In fact, a man with van hire will provide you with everything you need: a professional mover and driver to help you with your items and to help you find your way through the SE1 area and a van large enough to be able to transport your belongings.
Our company is more than proud to know that all of our previous customers have thought of us to be reliable, efficient and extremely time-oriented. If you are like most people moving houses or offices, you will definitely appreciate a team who can really make sure everything is done the proper way and on time – and this is precisely what we aim to deliver for you as well!
Your man with van hire in Elephant and Castle, SE11 is available with a simple phone call at 020 8746 4330. Give us a call and a very friendly representative will answer all of the questions you have – including those related to the price of our service.
Aside from our excellent 24/7 support team, we will make sure to provide you with this as well:
• A van that is fully equipped and includes high-tech GPS systems
• A mover that is well-trained and very experienced
• Punctuality and trustworthiness
• Enough space in the van for a small to medium removal
Our Storage Options in Elephant and Castle Can Save You From Clutter!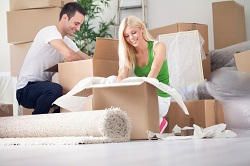 Having a cluttered home is one of the worst things for your psychological state and for your productivity as well. And yet, with such busy lives, many of us do not have the time to properly clean up and de-clutter our homes – and when we finally do it, it is too late because the clutter has already taken over our lives.
Our Elephant and Castle storage options are available now at the most affordable prices out there – so if you need some extra space to store some of the items in your home you don't use on a regular basis, we are here for you. We guarantee our storage will always be:
• Extremely affordable, even for those on a tighter budget
• Very clean and definitely free of humidity
• Man-guarded 24 hours a day, 7 days a week
• Spacious enough to accommodate all of your personal belongings
Regardless of why you need to rent a storage space in the SE1 or SE11 areas, we will make sure you receive the very best service. Simply give us a call at 020 8746 4330 and find out more about the storage and self-storage options we offer! You will definitely not regret it!
Packing Materials for Your Removals in Elephant and Castle
One of the most stressful and difficult parts in a removals process is related to the fact that everything has to be packed away in a very well organized and in a very safe way. In order to do this, you need to find the right packing materials to make sure that all of your items are packed in the right position and that they are protected by stuffing that will avoid them from getting damaged on your way to the new Elephant and Castle home or office.
If you are searching for professional and highly qualitative packing materials for your SE1 area removals, bear in mind the fact that our company can provide you with this. Our packing materials are sturdy and they are created to make your life easier in organizing all the items in your home. Even more than that, they are extremely affordable as well.
If you need help with your packing as well, learn that our company can provide you with this. Our packing service includes the following:
• A team of professional movers who actually know how to pack even the most sensitive items
• Packing all of the items in your home in a professional and timely way
• Professional packing materials provided
• Affordable prices to suit all budgets out there
Call us today and hire the most exquisite removals specialists in the SE11 district!