Finsbury Park'S MAN AND VAN
Incredible Deals Now! Hire Our Removal Services Today!
The Finsbury Park Man and Van Specialists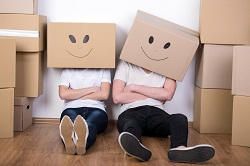 When it comes to man and van removal services our expert team is the only one you need to know. Operating throughout the Finsbury Park area, our van and man specialists are experts at what they do and offer a quick and efficient service. With modern moving vans and excellent availability we can even guarantee you a stress-free service. So if you want to experience a first class man and van service in N4 or N19 pick up the phone and call 020 8746 4330 today. Our customer services team can get your booking organised ASAP and will always offer you an unbelievably good deal. So if you have boxes, furniture or personal items which you need to move super-quick, remember that our team are one of the best!

• Excellent workers who are expert movers
• Modern removal vans to manage your everyday requirements
• Unbelievably low prices
• A stress-free service

Our man and van services are great for any everyday moving requirements and can help you to move things into storage or even to manage small flat moves. With many years of moving experience, our team can lift and load heavy, awkward and delicate items with ease. So if you've got more to move than what you can manage alone, don't be afraid to ask us for some help!
Experience the Best Removals Experience In Finsbury Park
Are you stressed about your upcoming house move? Then why don't you ask us for some advice! Our removals firm offers an incredible range of services in Finsbury Park and can help you to have an outstanding moving experience. You can forget about broken vases and crushed boxes when you hire our team, as we guarantee that our services are by far the best in the N4 area. Our movers have had many years of experience and know how best to load a moving van to avoid any unwanted breakages. With our help, we can even guarantee that you will have a smooth house move and that all of your furniture and boxes will be unloaded exactly where you want them. So don't worry about how you're going to work out what goes where, as our friendly team can organise that for you! In addition to this we have;

• Modern and reliable moving vans
• Fully-trained removals staff
• Quality packing materials
• Logical moving processes

We can even promise you an unbelievably good deal with great availability seven days a week. With our extensive fleet of removals vehicles we can also help with any last minute needs in the N19 district whenever you need! Contact us now and talk to an expert.
First Class Man with Van Services In Finsbury Park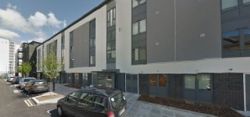 Our man with van services can help you with all sorts of removal requirements and can take the headache out of your moving day. So if you've got a pile of old boxes to put into storage or a garage which needs clearing, our man and van team are sure to be of assistance. With reliable moving vans and a team of experienced movers, we can carry heavy boxes and large pieces of furniture with ease. Our commercial man with van team can even help you with office relocations and one-off moving projects throughout the N4 area. So if you have boxes, files or old computers which you need to move out of the way, call our specialists on 020 8746 4330 today! Our team work in and around Finsbury Park and the N19 region and can have your problems taken care of ASAP. Get a discount if you call right now!

• First class man with van services that can help with storage, removals and clear-outs!
• An experienced team of moving experts
• Great commercial services that are competitively priced
• Reliable moving vans that are suitably-sized

Remember that with our help, storage, relocations and clear-outs don't need to be a problem! So don't stress out about how you're going to manage, when you can call our premier man and van team instead!
The Best Storage Facilities In Finsbury Park
If you've had a sort out and need somewhere to store old furniture or junk, our storage firm is one of the best you'll find. Offering a great selection of new storage spaces at incredibly low prices, our firm can help you out in the N4 areas. So, if you need a compact locker or a large stowage unit, ask our customer services team for a free quote now. All of our quotes are offered on a free and no obligations basis and are guaranteed to offer unbeatable value. With our help, you can get your attic, garage or spare room free of junk in no time at all. Remember that our firm can even help you with the moving process, collecting and dropping off your items into storage for you! So, if you want to experience a top class service in Finsbury Park, make sure you give us a call! Our friendly team are known for being the best and offer all of the below and much, much more!

• Contemporary facilities in a wide range of sizes
• Excellent deals that offer incredible value for money
• Extra removal options to help you with the move
• Free and no obligations quote

We also promise that you'll never need to sign any long-term contracts, as all of our services are available on a flexible, low-cost basis throughout the N19 area. Call 020 8746 4330 today!
Where to Get Quality Packing Materials In Finsbury Park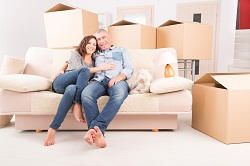 Are you looking for quality packing materials that won't cost you the earth? Then pop on down to our removals office in Finsbury Park now! Our team have a wide selection of sturdy packing boxes and thick parcel tape which you can buy any day of the week. Our box fillers and wrapping materials also offer excellent protection and can help you to make a success of any moving day. So, if you don't want your boxes to rip, break or crumple, make sure you buy from our local office.

• Study removal boxes in a range of sizes
• Thick parcel tape for heavy boxes
• Box fillers and protective wrapping for fragile items
• Specialist packing materials for electrical equipment

As well as offering excellent removal boxes and other materials, our firm also offers a ground-breaking selection of packing services in the N19 area. Aiming to take the stress out of your house move, our team can pack, wrap and remove all of your items for you. Because our movers are experienced at what they do, we can even guarantee that everything will be looked after with the ultimate TLC. So, if your moving day has been brought forward or if you've left things to the last minute, pick up the phone and call 020 8746 4330 now! Our established team can work anywhere in the N4 area ASAP!