Fulham'S MAN AND VAN
Save Money With Our Offers in Fulham, SW6 Today!
Get the Top Man And Van Team In Fulham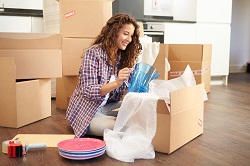 If you're looking for the top man and van services in Fulham then make sure you remember our telephone number – 020 8746 4330! Our man and van team are local moving specialists, offering premier services throughout the SW6 and SW10 areas. With state of the art moving vans and competitive prices, we can guarantee you an outstanding package. So, if you have something which needs moving, pick up the phone and get dialling now! Our team can help with storage, clearances and other small moving requirements and will never leave you in need of anything else. With new additional services on hand to make your life easier, we can even pack your boxes before loading them onto the van. Remember that our firm is well-established in the local area and has had many years of removals experience.

• New moving vans with state of the art features
• A well-established firm with many years of experience
• Fully-trained, local moving specialists
• Suitable for any sort of moving requirements

So, if you have something which needs moving and don't have the time or means to get it done yourself, give our team a call to see how we can help. Our man and van team offer versatile services that are designed to help you with anything you need!
A Removals Extravaganza In The Heart Of Fulham
Do you want to see a removals extravaganza in the SW6 area? Then look no further than our local team! Expertly trained and with years of on the job experience, our movers are known in Fulham as the removal magicians! Watch piles of boxes disappear in an instant as our skilled workers carry them off into the distance. With a large fleet of modern moving vans and state of the art equipment, our team can even master the most difficult of moves. So, if you're relocating from a large property or office building, we are guaranteed to have the necessary tools.

• Large moving vans to help with sizeable loads
• Masterful movers with expert skills
• A wide range of additional services, including cheap packing services
• Dedicated project managers

To ensure that you have a stress-free moving experience, our firm can even promise you your own dedicated removals manager. Overseeing your move from start to finish, our master movers can make a real difference. So, if you feel a little bit out of your depth, just give our team a call to see how we can help. Our removals team offer a wide range of additional moving services in the SW10 area and can help you with everything from quality packing materials to hands-on packing services.
Outstanding Man with Van Services In Fulham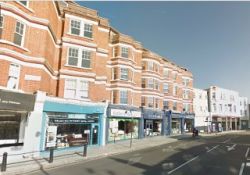 We have been offering outstanding man with van services in the Fulham area for many years and have built up a formidable reputation. With the best man and van workers and top of the range equipment, we can guarantee you the best service in the SW6 area. Known for our comprehensive packages and flexible approach, there is literally nothing that we can't move. So, if you're organising a clear-out, a house move or a storage facility, our man with van team can help you to get things going. Unlike other firms we can even offer a speedy, next-day service, picking up as few or as many boxes as you need. If you want to move something ASAP, give us a call on 020 8746 4330 now! Because we have a large team of experienced movers, we can deal with your requests quicker than any other firm in SW10.

• An experienced man with van team that have a formidable reputation
• Flexible approach to moving services
• A speedy, next-day service at a great, local cost
• Excellent service from start to finish

Remember that you can get a free quote for any of services over the phone and that all of our prices are unbelievably low. With no obligations to buy and no hard-sell, you can find out for yourself by calling us now!
Get A Flexible Storage Package In Fulham Now!
Some storage companies insist on signing you up to long-term deals. However, our local team believes that flexibility is the key and will never try and sign you up for anything that you don't need. So, if you want to hire a locker, room or unit for any short or long period of time, ask our team for a quick quote now! Our packages offer excellent value for money and give you the flexibility you need to manage your household items. Remember that all of our storage facilities are 100% secure and are guaranteed to keep your treasured items safe and secure. So, if you're decorating, moving or just having a clear-out, why don't you check out our great local facilities! Based in Fulham and with great transport links, our site is ideal for anyone in the SW6 district.

• Secure site with 24 hour security features
• Modern storage facilities that are clean and dry
• Great location with excellent transport links
• 24 hour access to your personal storage unit

To get one of our excellent deals, call 020 8746 4330 now. We guarantee you a competitive local quote that offers excellent value for money in SW10. With our 24 hour opening times, you can even retain easy access to your stored items any day of the week!
Comprehensive Packing Services In Fulham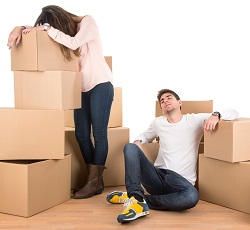 We all know that packing can be a stressful process that can seem to go on for hours and hours. That is why more and more people are turning to our comprehensive services that can help you to take care of everything from start to finish. Imagine a team of experienced movers gliding elegantly through your home, wrapping, padding and boxing up your items as they go. If you like what you see then don't leave it as a dream! Our team can work wonders on any home in the SW6 or SW10 area, packaging everything you need with TLC. So, if you don't want to stress out about how you're going to get things going, call 020 8746 4330 today! Our customer services team can give you a quick quote over the phone and sure to impress you with unbelievably low prices. Remember that when you hire our services you are guaranteed to receive the best, getting all of the below and much, much more:

• Quality packing materials to suit all of your items
• Expert packers who know what they're doing
• Logical and careful packing that minimises damage
• A stress-free move with no last-minute panic!

If you're worried about how you'll cope in your new home then don't be! Our specialist team can even manage your unpacking for you! So, if you live in the Fulham area and want to experience a move to remember, why don't you get our expert team to manage your packing for you!