Hackney'S MAN AND VAN
Cost Effective Solutions at Your Disposal! Get The Best Deal Today!
Got Things To Move In Hackney? Then Check Out Our Man And Van Services!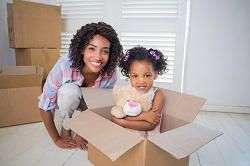 When you have things which you need to move in the E5 district there is only one man and van team which you need to know! Our man and van team are a friendly and reliable bunch who can pop round and pick up your things any day of the week. With large moving vans and a great work ethic, there is no pile of boxes too high for our moving team. So if you're moving flat or putting some things into storage in the E9 area, call 020 8746 4330 today. All we need is your address and we'll pop round and sort out the rest. Heavy boxes and large pieces of furniture are also no problem for our movers, who are trained in the art of careful lifting and loading. As a result, we can guarantee that your delicate, fragile or heavy items will always make it to their new destination in an excellent condition.

• New moving vans and experienced removals men
• Heavy, awkward or fragile items moved with ease
• Seven day a week moving service
• A flexible service for all of your moving needs

However, our man and van packages don't just offer the best service in Hackney they also off the best local prices. So if you don't want to pay over the odds for your removals service, ask our team for a free quote right now! Our deals are available in E8 and are guaranteed to offer you the best prices around.
Exceptional Removals Deals In Hackney & The Surrounding Areas
Moving can be a costly process, especially when you use a national removals firms. Firstly, there is the cost of the packing materials and then there is the cost of the van and the professional labour. However, when you use our local moving firm you are guaranteed a transparent and trustworthy service, which has a clear price structure from the start. With no extortionate extras or ridiculously over-priced moving boxes, our removals team is the best in Hackney, E8. Our packing materials are competitively priced, while our removals services offer incredible value for money. So if you're moving in the E5 area, remember to book in with our local team.

• Excellent value for money
• No over-priced extras or sneaky hidden costs
• Expert movers who can project manage your move
• A large fleet of modern moving trucks
Our team of moving men are experienced at managing large and small house moves in E9 and will be happy to help you prepare in advance of your big day. Need extra packing materials or a comprehensive moving checklist? Then all you need to do is ask! We are happy to organise any extra help you need and will do everything that we can to make your move 100% hassle-free. Get in touch today! Call 020 8746 4330 and reserve your appointment now!
Why You Should Hire Our Man With Van Services In Hackney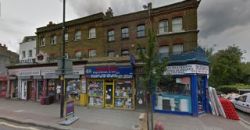 You may think that all man with van services in Hackney offer the same sort of services at the same sort of price. However, that couldn't be further from the case! Our local firm is head and shoulders above the rest and offers by far the best service in the E5 district. If you're not sure why then take a look at our incredible highlights! We offer much more than any of our local competitors and even make sure that we have the lowest prices!

• A team of experienced local movers who are complete and utter professionals
• New moving vans and state of the art equipment
• Quality packaging materials and excellent packing services
• Great availability – seven days of the week

So if you've had a bad experienced with a poor man with van service in the past, call us on 020 8746 4330 now! We guarantee that our man with van services are better than all of the rest and that you'll never be left anything other than impressed! Our modern moving vans are reliable and clean and are always driven with complete and utter care. With a large number of vehicles, we can even guarantee you a super-quick service in the E8 or E9 regions.
Flexible Storage Services In Hackney
If you're looking to find a first class storage facility in the E8 area there are a number of things which you need to consider. Does it give you 24 hour access to your belongings? Will it keep your items safe? And, does it offer you good value for money? Well, when you hire our storage services, we can guarantee that our site meets all of these essentials and much, much more! With a modern site and excellent security provisions we can give you easy access to your belongings while still keeping them safe and secure. Our excellent packages are even unbelievably priced and can give you the flexibility you need to reduce or extend your stay as and when you need. So, if you need somewhere to store your items for the long or short-term, look no further than our top class storage facilities! Remember that because our site has a great range of large and small-sized storage units there is no need for you to pay for any extra space that you don't need. Our small lockers can even help you to keep your papers, jewellery or photos safe, while you're away on holiday or organising a move.

• Excellent security provisions
• A modern site in the heart of Hackney, E5
• Unbelievable deals
• Flexible packages for the long and short term
• Large and small storage units that can fit anything you need
Our facilities are also popular with businesses in the E9 district and can be a great way of storing excess stock, sales material and promotional items. For a competitive quote, call 020 8746 4330 now!
Professional Packing Services In Hackney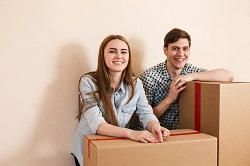 Are you worried about how you're going to move all of your things without them getting damaged? Perhaps you're packing to put things into storage or maybe your about to relocate? Whatever it's for, our professional packing team can help. With expert logic and a keen eye for detail, our team can wrap, protect and box up anything in the E8 area with the utmost care. So, if you want to guarantee that your treasured porcelain or antique furniture can withstand the stress of a move, ask our team to pop round and pack things up for you now! Our team offer an incredible level of service to homes and businesses throughout Hackney, E5 and will always make sure that your items are 100% secure. With our thorough labelling process, you will even know exactly where everything is before you've unpacked!

• Expert packers with an excellent attention to detail
• Quality packaging materials
• Thorough labelling process so you know exactly where everything is
• Excellent packages for homes and businesses
Our commercial packing services are also well-known for offering reliable and cost-effective solutions to businesses in the local E9 area.